Rwanda:Rural women farmers get smartphones to improve agriculture-related information sharing
By Jean d'Amour Mbonyinshuti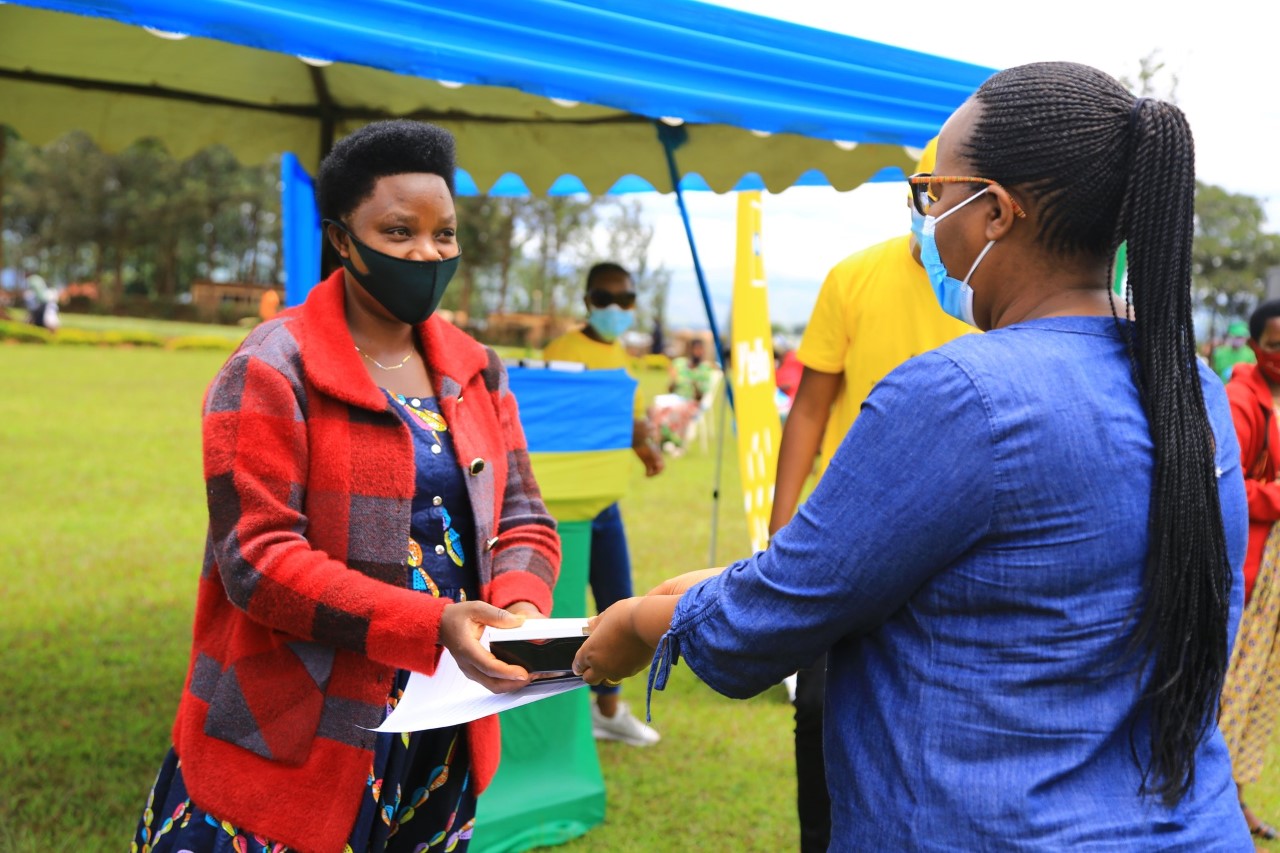 Rural women leading farmers' cooperatives in four districts on Tuesday received smartphones to help them access agriculture-related information and share them with farmers.
Under the initiative dubbed "ConnectRwanda" the Ministry of ICT and Innovation started the smartphone distribution to the majority of Rwandans in 2019.
A total of 3,000 rural women received the smartphones in four districts namely Nyamagabe in Southern province, Kirehe in Eastern Province and Nyamasheke in Western Province.
According to officials, the initiative seeks to connect the unconnected households to bridge the existing digital gaps.
Paula Ingabire, the Minister of ICT and Innovation reiterated that agriculture being the backbone of Rwanda's economy, women are great contributors to the growth of this sector.
"Access to finance and smartphones is very critical for development, especially in such times where digital divides have been exacerbated. As we conclude the women's celebration month, we are thrilled to support women in agribusiness with Made in Rwanda Smartphones," said minister Ingabire.
"In order to reach more development, women in agriculture should be placed at the centre of this transformation," she added.
She noted that women constitute more than 60 per cent of the Rwandan agricultural workforce.
Gerardine Mukeshimana, the Minister of Agriculture and Animal Resources, said that cooperative members would be able to access and share information easily hence improve their agricultural activities.
Under the ConnectRwanda initiative, private companies, government institutions and individuals work together to ensure that all Rwandans are connected.
Currently, Rwanda has a plant manufacturing smartphones under "Mara Phone" brand name.
Thousands of Rwandans have so far benefited from the initiative to acquire smartphones to boost digital drive in the country.
Women who received the smartphones have welcomed the initiative saying that as women cooperative leaders, they will be able to communicate with other women in the agriculture domain through timely and adequate information sharing.