Rwanda receives first C0VID-19 vaccine through Covax
By  Maniraguha Ferdinand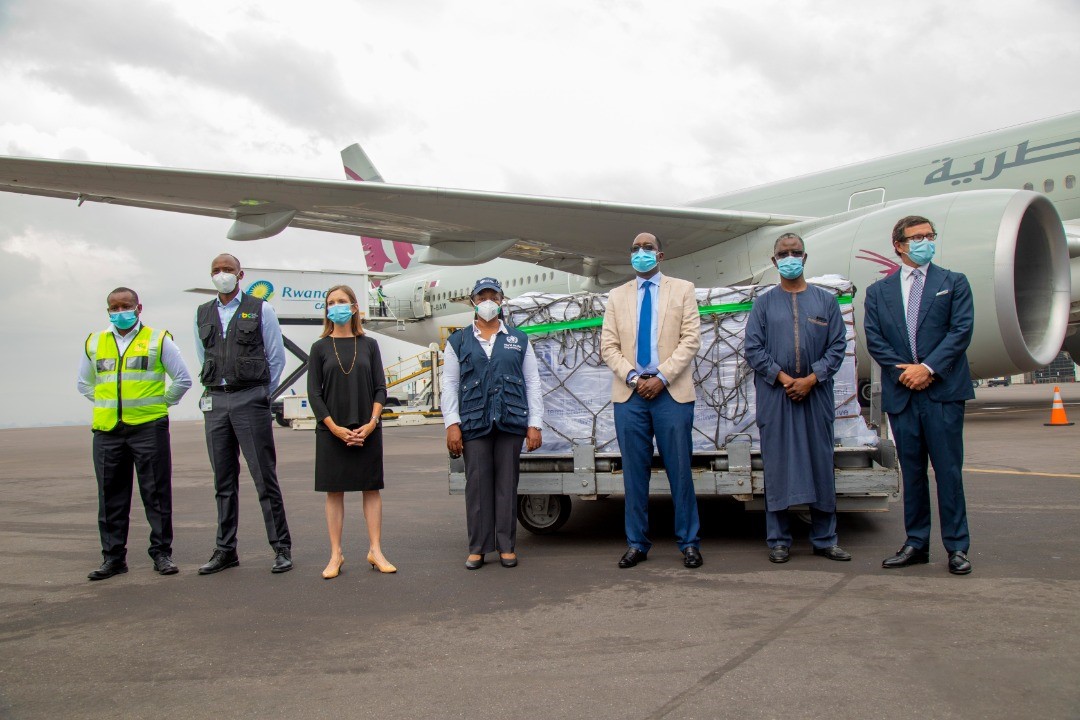 Rwanda has on this Wednesday, 3rd March 2021 received its first batches of Covid-19 vaccine through Covax initiative.
The first batch of 240,000 doses of the AstraZeneca-oxford vaccine were received in the morning by officials led by Minister of Health Dr Ngamije Daniel at Kigali International Airport.
Rwandan government expects second shipment of 102,960 doses of the Pfizer vaccine, also from the COVAX facility on Wednesday evening.
The statement issued by Ministry of health, said that every vaccine recipient will be receiving two doses for full protection,.
"The AstraZeneca-oxford and Pfizer vaccines will be used to vaccinate a total of 171,480 people identified as priority risk groups, including health personnel, those above 65 years old or with underlying health conditions, and other frontline workers", statement reads.
Minister of Health Dr Daniel Ngamije commends all stakeholders who made it possible for Rwanda to receive its first Covax vaccine.
He adds that vaccination will start instantly as so as to mitigate new Covid-cases.
"We will immediately roll out our prepared vaccination plan, which will see target risk groups across Rwanda receive their first of two vaccine doses. Our target is to vaccinate 30% of our population by the end of 2021, and 60% by the end of 2022″, Ngamije said.
Since March 2020, Rwanda has recorded more than 19000 Covid-19 cases. More than 17 000 have recovered while 265 have died.