Q & A with Malawian Soccer Star Yamikani Chester
By Ajong Mbapndah L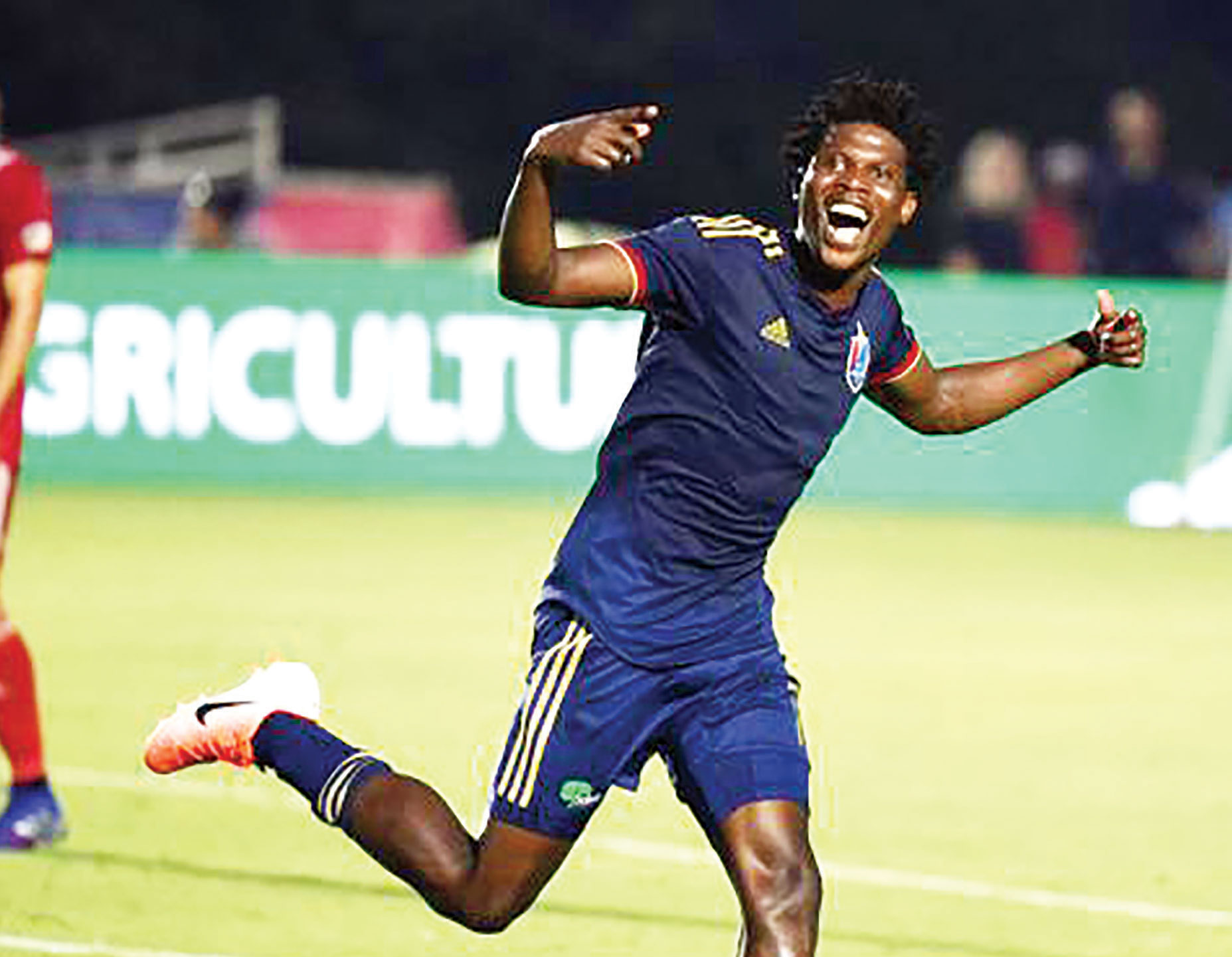 Full of talent, hard working and ambitious, Yamikani Chester believes the world is yet to see the best of him. The international footballer has so far excelled in professional clubs in Eastern Europe and the USA but a move to a league or club of bigger standing should not come as a surprise to anyone. In a Q and A with PAV, Chester sheds light on career so far and ambitions for club football and the Malawian National Team.
May we know how the last season went for you with all the challenges?
Chester: Well, settling into a new team was tough but a task I was up for. The manager that brought me in lost his job and we had a new manager come in which proved challenging, but I overcame that and let my football do the talking. The Covid pandemic hit us all hard but we re-grouped, and I in particular did well and finished as my teams (Las Vegas Lights) top goal scorer.
You are currently in Malawi, may we know your situation with Las Vegas Lights, are you still affiliated with the club?
Chester: I signed a 3-year contract with a Czech club called MFK Vyškov, and was loaned out to North Carolina FC for a season. The following season I was loaned out to Las Vegas lights FC. A bunch of clubs from the USA, Middle East, Europe and South America were interested in my services but together with my management we believed another season in the USA will prepare me for the next challenge. But as you know, Covid threw a spanner in the works for the world of football, sports to be precise. I have one year left with MFK Vyškov.
What were some of the activities that kept busy you during the COVID 19 period, how did Chester keep fit?
Chester: Family, friends and the Lord God kept me focused. Being an African player in American professional sports, I knew I had to work twice as hard as compared to my teammates in order to prove my worth and talent, I kept going. I had a set routine every day to keep my mental and physical state in tip top shape.
Prior to Las Vegas, you were with North Carolina FC, is playing in the US league a steppingstone for you or you envisage running the course of your career in the USA?
Chester: I wanted to compete at the highest professional level possible and open the door for more Malawians to follow. My dream is to have a great professional career; be remembered in world football and make my family, friends, and fans proud.
With regards to the league in the USA, how different is it from the Czech league where you starred for MFK Vyškov?
Chester: Funny thing is that since signing in the Czech Republic, I have never played there but from what I have experienced in the USA, the professionalism, facilities and personnel are world class. To be honest, the USA has some of the best professional training facilities in the world and it is only a matter of time till the soccer scene here is at the top.
What is the state of football back home in Malawi, what is working and what is not working?
Chester: Malawi has great talent and over the years has produced great players who haven't really transcended beyond the African borders. Our weakness is that football is viewed as a poor man sport in Malawi; the grassroots level is almost non-existent yet this is the most crucial part; the investment in football is low; the infrastructure is poor and players do not have the dietary needs nor the facilities.
A lot of work needs to be done. We have the talent, we just need the right investments, infrastructure and the rest will follow in nurturing young boys and girls talent from rough to polished diamonds. I see no reason why we cannot produce English Premier League or La Liga stars.
Being one of the privileged Malawians playing professional football, do you feel any extra pressure to be a worthy Ambassador for your country?
Chester: No pressure at all, I live my life and try to do the best I can for me, my family and fans. We only get to live this life once and let us have no regrets but rather aim for the best we can be.
I carry the responsibility on my shoulder to be a role model to others and hope others achieve more than me. The cycle must go on.
Malawi has not had any standout performance yet, the country is often absent from major competitions like African Nations cup, not even to mention the world cup, what is holding your country back, what will it take for that breakthrough moment to come?
Chester: The poor infrastructure and investment has affected us dearly as a nation. But we have learnt of our weaknesses and surely you will see Malawi, The Flames shining on the international stage soon enough. We have the talent to do so.
Does Chester have any role models who inspired him in his early days, and to thousands of young Malawians out there who want to emulate your example and success, what advise do you have for them?
Chester: I have so many role models, from Ronaldinho, David Beckham, Paul Scholes, Didier Drogba, to Malawi's Joseph Kamwendo and Esau Kanyenda to name a few.
My advice to all athletes out there is be yourself, work hard, believe in your talent and it will happen for you. Nothing worthwhile comes easy so go out there and put all your energy into that passion and don't lose the moment.
As we wrap this interview, any projections for 2021, what goals and ambitions for your career both at the club level and the Malawi National team?
Chester: To be honest, my management has kept me really motivated and they are working on something for me, so I hope it materializes in the way we envision it. I hope, soon enough, to be playing in a top team in a very good professional league watched by millions around the world. As for the Flames, success is our only option, I hope this will be the year we turn our fortunes around and inspire a whole nation to get behind us.
*Culled from March Issue of PAV Magazine