Malawi gets Astrazeneca vaccines
By James Mwala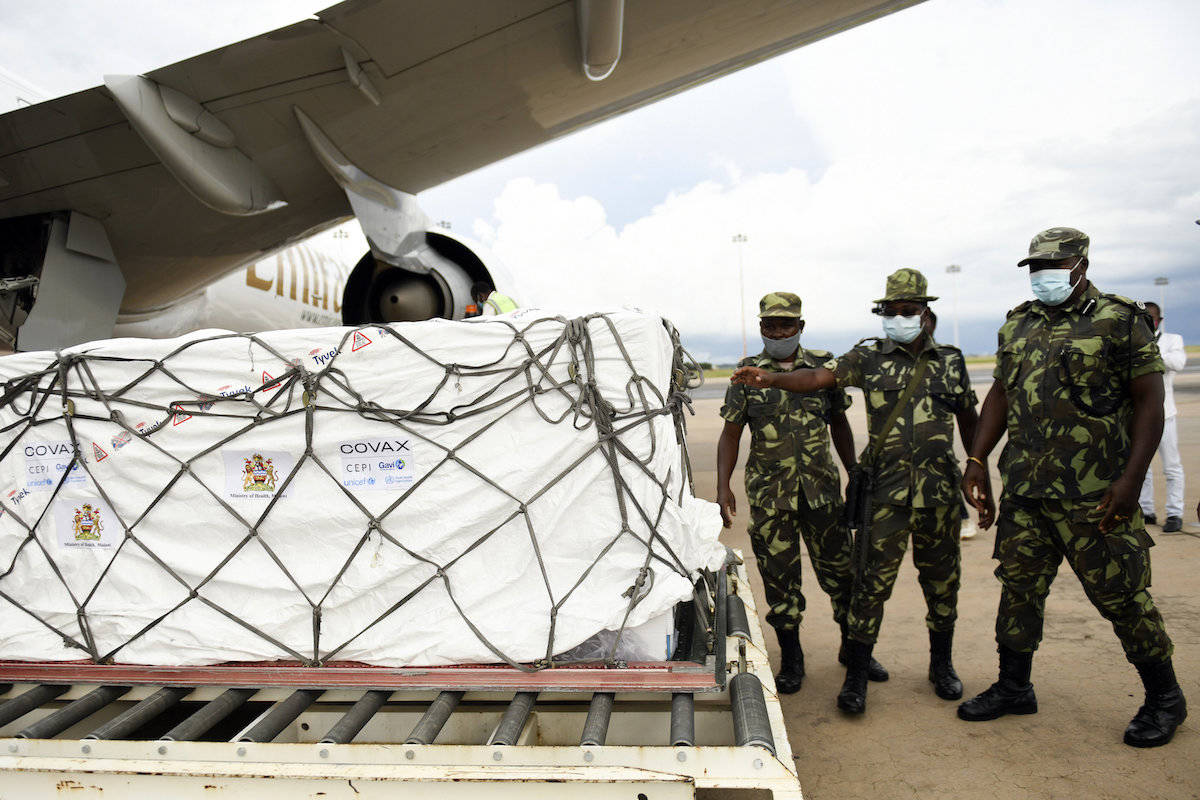 Over 300,000 doses of Astrazeneca Covid-19 vaccines have now arrived in Malawi and are now due for a national wide roll out, government has indicated.
The doses arrived through Kamuzu International Airport in the capital Lilongwe.
According to Minister of Health, Khumbize Chiponda, around 1.5 million people are targeted for the vaccine with frontline workers and other social workers including teachers earmarked to be the first.
However, government has admitted growing myths and misconceptions over the vaccine, most of which stem from religious beliefs.
Mainstream media is currently reporting that President Lazarus Chakwera and his second in command Saulos Chilima will get the jab publicly.
There have been slightly over 30 thousand infections since the first case was reported in March last year.
The climax of the pandemic in the Southern African nation has been from the start of this year and high profile figures including renowned politicia Sidik Mia, who was vice president for Chakwera's Malawi Congress Party, the country's oldest.
However, in the recent weeks, there has been a relative drop with the positivity rates declining by at least half and now seats less than 10 percent.