Former Minister Celso Amorim analyzes Brazil's foreign policy history, focusing on South-South Cooperation, in the opening lecture of the IBRAF Fellowship Program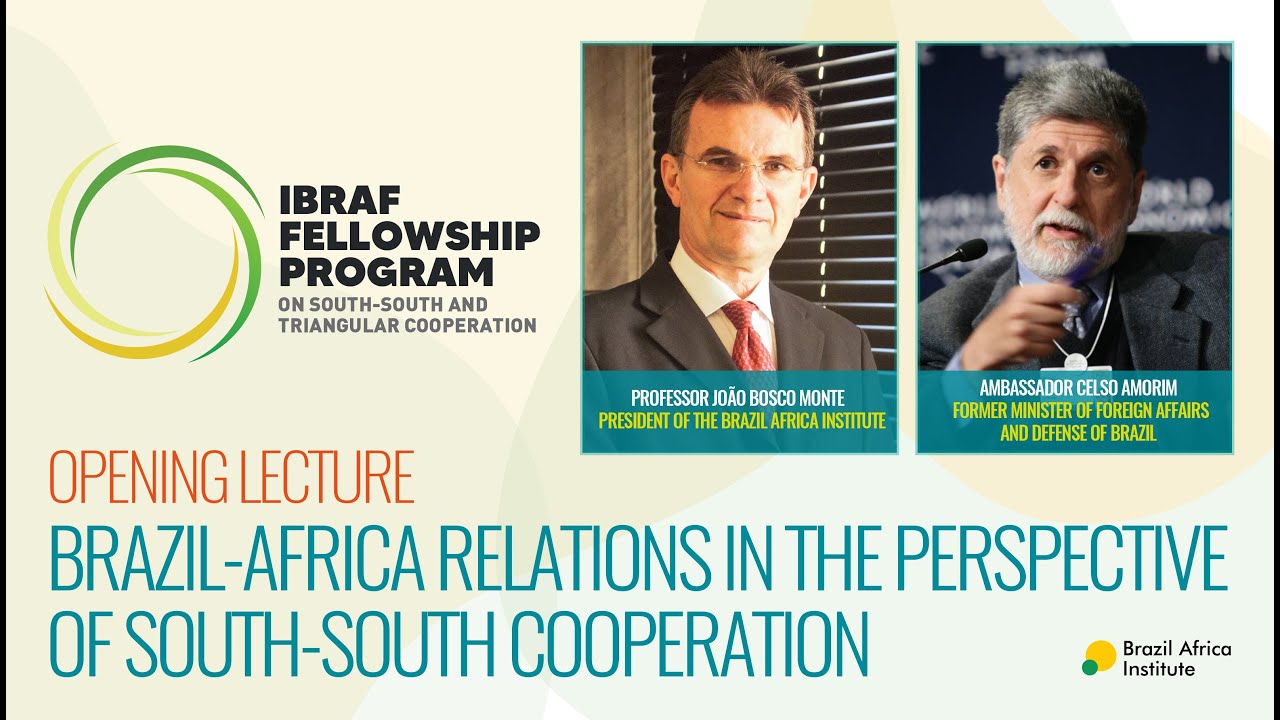 The former Minister of Foreign Affairs and Defense of Brazil, Ambassador Celso Amorim, outlined a history of Brazilian foreign policy during the opening class of the IBRAF Fellowship Program.
Ambassador Amorim highlighted significant moments for the brazilian South-South Cooperation projects. "Even during the military dictatorship, Brazil, unlike other countries, had some actions", said, underlining the first steps in approaching Argentina and Africa and emphasizing that the country was a "pioneer" in multilateral initiatives.
The first IFP cohort has nine Fellows from eight different countries: South Africa, Argentina, Brazil, Burkina Faso, Egypt, Nigeria, Uganda and Zimbabwe.
During the program, the Fellows have the opportunity to follow practical experiences, enable them to monitor and study the international cooperation projects being developed by IBRAF, as well as its wide network of partner organizations. They also engage in other exclusive masterclasses with internationally renowned professionals.
The next class will be on March 15 with Prof. Sarah Agbor, African Union Commissioner for Human Rights, Science and Technology, to dive deep into capacity-building as a key component of South-South and Triangular Cooperation.