Q and A with Dr. Andrew Nkoyoyo On The Power of Miracles
By Ajong Mbapndah L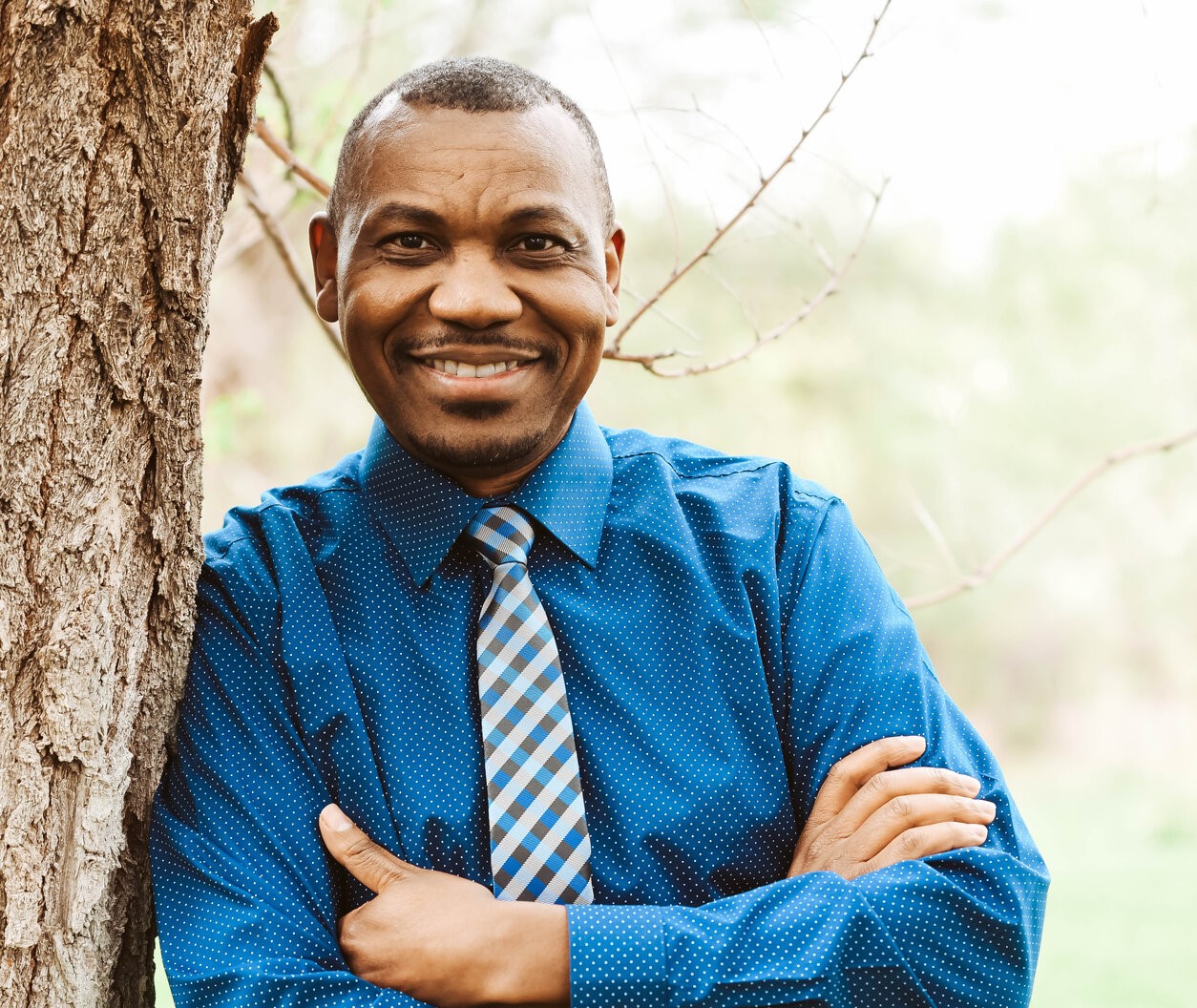 Miracles are not the exclusive reserve of a select few, says Dr Andrew Nkoyoyo Founder and President of the Kingdom Impact Ministry. In his latest book titled Catch and Release God's Supernatural: Keys to Operating in God's Miracles, Healing, and Power, Dr Nkoyoyo demystifies the notion that accessing God's supernatural power is always reserved for those involved in ministry and endowed with unique spiritual gifts. The influential and busy preacher took time off his hectic schedule to field questions from PAV on his ministry, new book, and more.
Dr. Andrew Nkoyoyo, thanks for accepting to answer our questions and we will like to start with an introduction, for those who do not know you, who is Dr Andrew Nkoyoyo?
Dr. Andrew Nkoyoyo is the founder and president of the Kingdom Impact Ministry. He is a revivalist, international speaker, host of the Kingdom Come television pro- gram, apostolic/prophetic minister, author, missionary from Uganda, East Africa to the United States of America. Additionally, Andrew is a member of Harvest International Minis- try, an apostolic network. After many years of evangelistic, apostolic, and revival work in Africa,
God called him into the mission field of America in mid-1999. Andrew demonstrates a powerful anointing that has brought many people to salvation, healing, deliverance, and enabled them to engage in the power and gifts of the Holy Spirit. He trains, mentors, and equips the body of Christ to walk in the highest realms of God's supernatural power and glory. He has impacted lives face to face in over twenty countries and reaches people daily in over 195 countries through his Kingdom Come broadcast program and streaming media. Andrew has shared miracle healing and revival stories on Sid Roth's television program It's Supernatural. He has also shared the platform with world renown speakers and Christian recording artists such as The Newsboys, For King and Country, Nick Vujicic, Jaci Velasquez, Sidewalk Prophets, Kutless, The Afters, Uncle Reese, and many more.
Andrew is the author of Working the Works of God, a book expounding on the keys to supernatural ministry. Together with his team, he carries the message of holiness, healing, transformation and revival to America and the nations.
In his healing schools and in miracle crusade services, conferences, churches, festivals, media outreaches, and revival centers around the world, he ministers the gospel with manifestations of supernatural signs and wonders.
Andrew Nkoyoyo accepted Jesus as his Lord and Savior at age fourteen. His ministry began one year later when he prayed for a blind man, and God instantly healed him in front of the large crowd. At sixteen, Andrew held his first evangelistic gospel crusade, and by eighteen, he launched out in full-time ministry. Since then, God has been using Andrew in international healing and prophetic ministry. He has conducted gospel crusades and conferences in Africa, Europe, and North America.
Andrew was at the forefront of a prayer and outreach movement that ignited a nationwide transformational revival in his native country of Uganda, Africa. He is touching lives through his prophetic ministry and by demonstrating God's supernatural power. As a result, many are saved, healed, set free, and empowered to reach their God- ordained destiny.
In September of 2014, Jesus appeared to Andrew and commissioned him, saying, "Focus on being My voice. Bring people back to Me. Prepare them for My return, and call My church to awaken to fulfill the great commission." For this reason, Andrew focuses on inspiring and impacting lives in the churches and communities toward a great spiritual revival that has the power to transform society by equipping people to catch and release God's supernatural love and power daily.
Andrew is married to Mona, and they have four beautiful children and make their home in Montrose, Colorado, in the United States of America.
Could you tell us a little more about the Kingdom Impact Ministry that you run, what is its mission, where is it located and what is its reach?
Our mission is to bring people back to Christ, prepare the Church—the bride of Christ for His soon and eminent return to earth, mobilize and equip the Body of Christ to fulfill the great commission in the power of the Holy Spirit with the evidence of miracles, signs and wonders.
Our ministry is located in Montrose, CO, United States of America
We reach audiences in 195 countries daily through our broadcast and streaming media.
What makes your ministry stand out from the ones that we see all over the world?
What makes our ministry unique from other ministries is the fact that we not only preach and teach the Word of God in power but we are also showing everyday Christians how to operate in God's power to impact their own lives and their world. That's what many people who are part of our ministry tell us.
In addition to leading the ministry, we also understand you are an international speaker, host of the Kingdom Come TV program, and author, how do you juggle all these roles?
So, I don't burn out, I only accept a few speaking engagements each year that are in line with God's vision for our ministry. I also, have created a repeatable schedule for my team and I to follow in accomplishing the various tasks. That way, we have plenty of margin in our time to spend with God in prayer and His Word, family and ministry. I use time management techniques such as time blocks to organize my everyday work such as writing for an hour from three to four o'clock in the afternoon.
Catch and Release God's Supernatural: Keys to Operating in God's Miracles, Healing, and Power is the title of your latest book, can you shed some light on this for us, what is the message you seek to convey in the book?
In Catch and Release God's Supernatural, I burst the myth that many Christians have that accessing God's supernatural power is always reserved for those involved in ministry and endowed with unique spiritual gifts. After all, a lot has been said about miracles, but unfortunately, not much has been done to support the possibility, this book changes that. The reader will discover that the ability to access and operate in God's supernatural power is something that all believers have and can cultivate, and don't need to possess unique spiritual gift.
Also, Catch and Release God's Supernatural, shows the reader how to activate their faith to operate in the power of God to impact their lives and the lives of others through miracles, healing, deliverance, signs and wonders.
As I shares true stories of miracles I've experienced both personally and in ministry in every chapter, l take the reader by the hand to teach them how they too can operate in the same power. Regardless of their spiritual maturity or call, even if they're a new believer with no prior experience in God's supernatural, God has given them the keys to access heaven. So within the pages, I:
Show the reader how the power of God will make a shift in their life
Reveal the simple yet powerful kingdom keys, secrets, and methods needed to release God's supernatural
Guide them step by step on how to apply each kingdom key in their life

Even before they finish reading the book, their confidence in God's ability to use them will increase, and the wall of impossibilities will come tumbling down. I invite the reader to simply open the cover, start reading, and then get ready to catch and release the supernatural power of God!
Can you situate the importance of miracles in the world we live in today, and how are they triggered?
The ministry of Jesus was more than eighty percent miracles? Why? Because miracles are proof of God's love, grace, mercy, God's nature, character and power to us.
Also, miracles bring the presence and power of an invisible God and reveal Him in our physical world as we experience healing, signs and wonders.
Miracles are also a sign and wonder to those who doubt the power of God or don't believe the gospel of Christ and His deity.
Miracles are triggered when we use one or more of the Biblical keys, methods and steps that are covered extensively in Catch and Release God's Supernatural.
What gives some people the ability to work or invoke miracles and not others?
The Holy Spirit supplies His power or the power of God to every Christian. So, every believer in Christ has the ability to work miracles. The only problem is that most Christians don't know the Biblical keys, methods, steps to take to unlock the miracle-working power in and through their lives. That's why, I wrote Catch and Release God's Supernatural to show them how.
There are many ordinary people out there who cling tightly to what religious leaders tell them, how can they make a distinction between real and fake miracles, we have sometimes read some men of God using different powers from diverse sources for miracles that will give them fame, how do Christians know who to trust when it comes to miracles?
The Bible tell us to test all spirits. We do that by testing those men and women to make sure that their theology (preaching and teaching) is in line with the Word of God. Are they using nonbiblical ways to get the power or minister that power to their audience? Do they require their parishioners to do certain rituals, drink the so-called holy water or give money to get the anointing? If so, those ministers are out of line with the Bible and not ministering from true Spirit of the living God.
May we get your take on the penchant for African church leaders, even very prominent ones to make prophesies about US elections that sometimes fall flat, one prominent said in 2016 that God had revealed a victory of Hillary Clinton, and this cycle, many are those who went public that God had revealed a Trump victory to them, what do you make of this?
This is a concern of mine as well, but I would rather deal with this issue separately in a different article in the future if you would like.
Dr Nkoyoyo is familiar with realities in a continent like Africa and the development challenges there, in Ghana, Cameroon, Nigeria, Uganda, Kenya, and many other countries, there has been a boom in churches, with people spending a great deal of time of church, do you think the continue can pray its way to the change and progress it needs?
Though I have invites from the highlighted countries above, I have never traveled there yet. Instead of those you can include Tanzania, South Africa, Botswana.
Prayer is crucial to seeing a spiritual and moral revival but in order to see transformation of society, prayer and has go hand in hand with action out of the church into communities. There's power in power, but prayer alone is not enough. They need to become the answers to their prayers by taking action to impact society. In the book is a story of revival and transformation that will both encourage and also show them how to partner with God through prayer and action.
For those interested in getting the book, where can it be obtained and for those who may read and have questions of a religious or spiritual nature, can they reach out to you?
They can get the book from our website: https://www.kingdomimpactministry.org/supernaturalGod or Amazon.com
Can they reach out to you?
Sure. They can contact me at contact@kingdomimpactministry.org
*Culled from February Issue of PAV Magazine