Local Mali language translated into braille for first time ever
For the first time ever Bamanankan, a language widely spoken in Mali, has been translated into braille.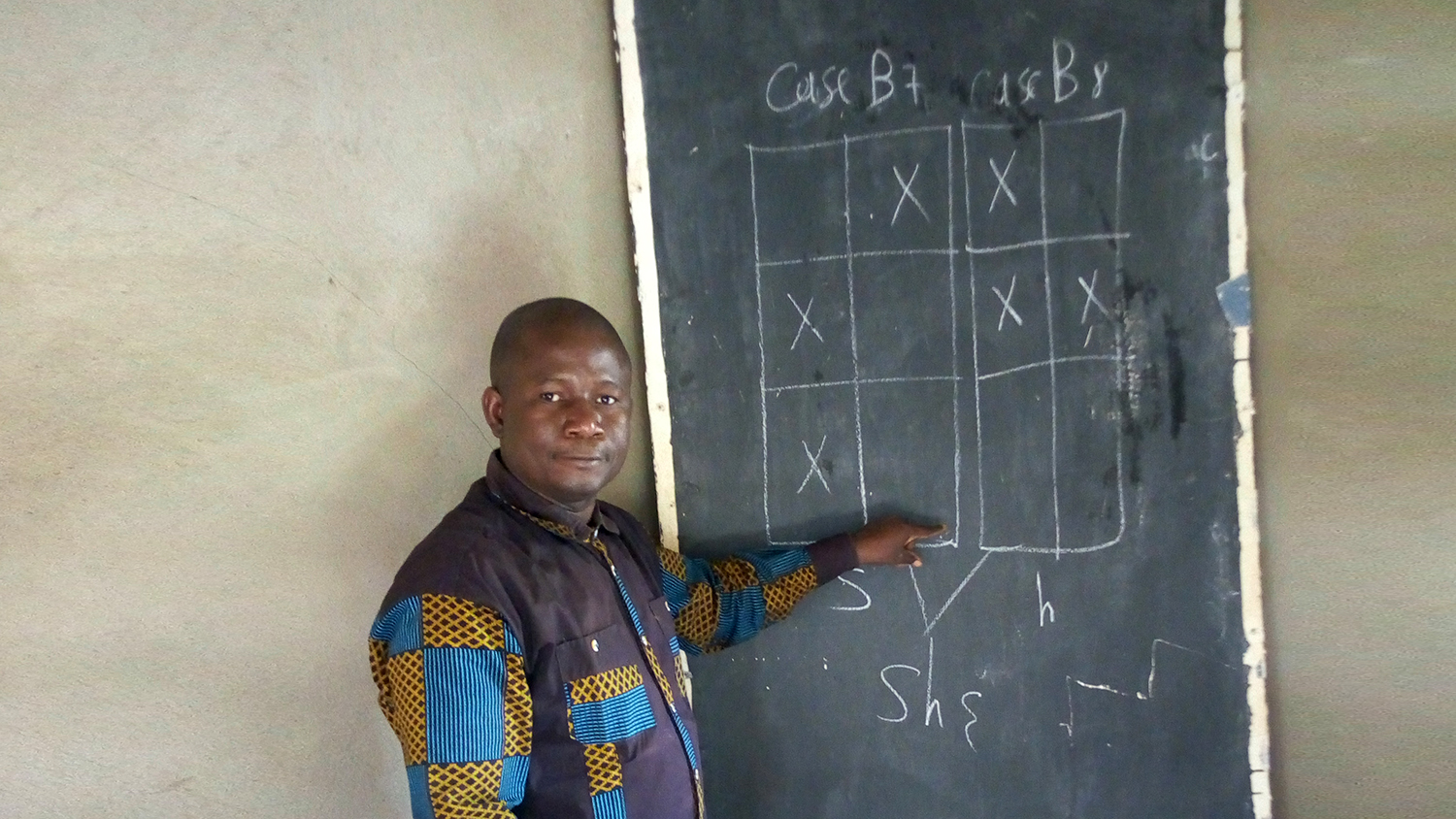 Bamanankan is spoken by about 80% of the population of Mali, approximately 15 million people. But despite being widely used, it has never before been translated into braille for people who are blind or severely visually impaired.
Six teachers who are blind have tested and validated the new Bamanankan code. Children who are blind, severely visually impaired, or have progressive eye conditions will now learn the new code and receive associated braille materials, enabling them to access the same educational materials as their peers. The adaptation will also allow these children to be enrolled directly in schools in their community where education is provided in Bamanankan.
The landmark project was spearheaded by linguistic expert, Dr Issiaka Ballo, assistant professor at Université des Lettres et des Sciences in Bamako, and Dr Diallo, a braille specialist at UMAV, as part of an inclusive education programme for primary school students with visual impairments. This was funded by the United States Agency for International Development (USAID) and Sightsavers, a UK-based international NGO.
Laurène Leclercq, Global Technical Lead for education at Sightsavers, said, "It is very rare to see local languages translated to braille, but it makes a huge difference to ensuring that children are included in education and that people have access to their own culture and expression. We are incredibly proud of this work and plan to continue working with partners to make education in Mali accessible to all."
As a result of Bamanankan being translated into braille, children with visual impairments can now take part in educational milestones from which they were previously excluded. The first focus will be on adapting the national early grade reading assessments (EGRA) into Bamanankan braille. This will mean these children can sit the same reading test as their peers. Once the children have sat the test, their teachers will be able to analyse their test results in order to identify their literacy needs and develop strategies to meet these needs.
Dr Ballo explained, "The first impact I saw from the teachers and students is their rapid ability to write Bamanankan in braille. The second is the students would keep on saying that they discovered now that it is possible to write in their own language with braille."
At present, over 500 students who are blind or severely visually impaired are enrolled in special schools in three of Mali's main cities. In the future, an increasing number of these children will be educated in mainstream schools. It is hoped that the translation will lead to many more texts being transcribed into braille and made available for these children. The government has provided funds to support this process.
The work was a joint initiative involving the Université des Lettres et des Sciences in Bamako, the University of Birmingham in the UK, the Malian Union for the Blind, and Mali's Ministry of Education. It was commissioned in 2017 as part of a USAID funded inclusive education project for primary school children with visual impairments in Mali. This project has strengthened education in the country by providing training for over 300 teachers, school administrators and ministry officials in inclusive education so that they can help visually impaired students. It has also provided educational resources to 212 children with visual impairment in four regions of Mali and developed a teacher's guide on pan disabilities.
Over the next two years, Sightsavers will build on the project's achievements by adapting the EGRA for children with hearing impairments and ensuring the national mathematics test is accessible for children with visual and hearing impairments. This work will be independently funded by Sightsavers.
About Sightsavers in Mali
Sightsavers has been working in Mali since 1991 and has been involved in inclusive education work in the country since 2005.
Sightsavers' work on inclusive education in Mali is centered around three main objectives:
increasing the number of children with visual impairments in primary schools in three regions.
introducing the Early Grade Reading Assessment (EGRA) System for students who are blind or have low vision.
increasing the capacity and commitment of the Ministry of Education and other education stakeholders in the field of inclusive education for children with visual impairments.
About Sightsavers:
Sightsavers is an international organisation that works in more than 30 developing countries to prevent avoidable blindness, treat and eliminate neglected tropical disease, and promote the rights of people with disabilities. It is a registered UK charity (Registered charity numbers 207544 and SC038110) www.sightsavers.org
Globally 2.2 billion people have a vision impairment and of these, at least 1 billion people have a vision impairment or blindness that could have been prevented or is yet to be addressed. This burden weighs more heavily on poorer countries, and on marginalised communities. And projections show that global demand for eye care is set to surge in the coming years.
In the seven decades since its foundation, Sightsavers has:
– Supported more than 1.2 BILLION treatments for neglected tropical diseases
– Carried out more than 7.7 million cataract operations to restore sight
– Carried out more than 196 million eye examinations
– Dispensed more than 4.6 million glasses
Sightsavers holds Independent Research Organisation (IRO) status, making us one of the only international non-governmental organisations to hold this status in the UK. We conduct high quality research to address global gaps in knowledge and put research findings into practice by feeding them back into the design of our programmes.
*Source Sightsavers