Sierra Leone: Memories of civil war still fresh in minds of victims on anniversary
By Ishmael Sallieu Koroma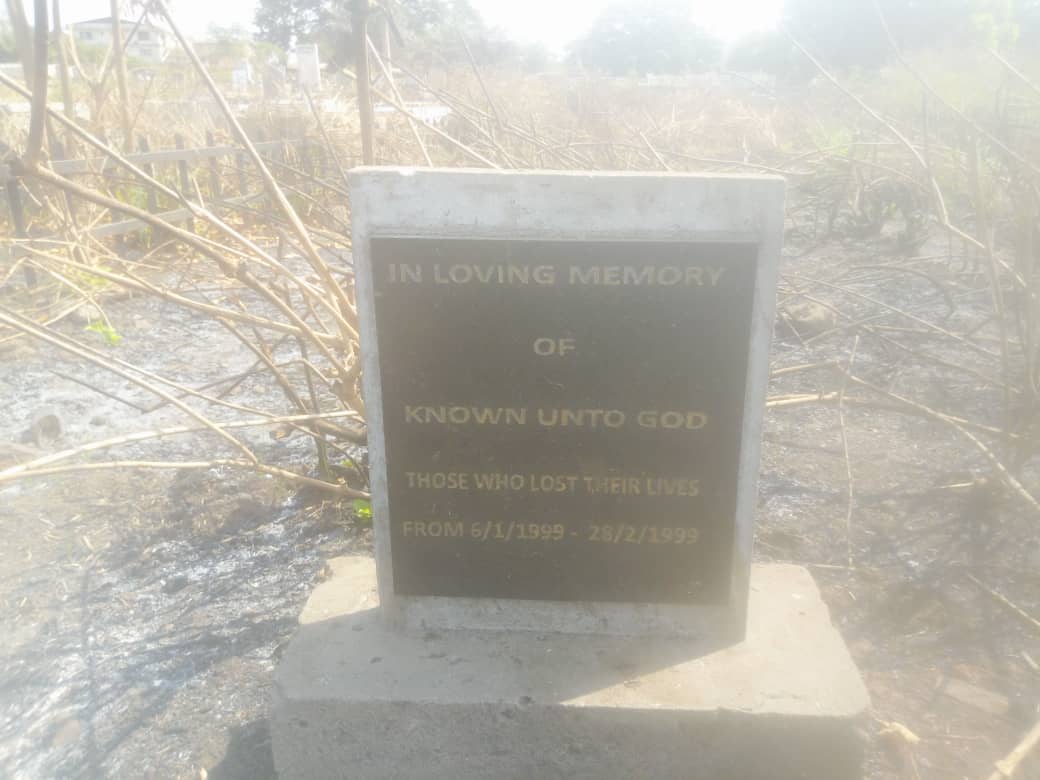 January 6th, 1999 will forever be in the hearts and minds of every Sierra Leoneans as it was the day rebels attacked the country's capital , Freetown, which remained a memorable and unforgettable day in the history of Sierra Leone. The sounds of guns took over the atmosphere of the former British colony. That day scores of atrocities happened and hundred of thousands of people experienced the worst human rights abuses ranging from torture, rape, and the amputation of legs and hands. The war had originally begun in the rural part of the country in 1991 which started because of bad governance, corruption, mismanagement of state resources, endemic poverty, and concentration of resources to certain few were among the principal reason for the country' internecine war.
Today more than two decades after one of the world's worst atrocities happened , this day is commemorated every year, and those that suffered and affected during civil war from amputees, war wounded , rape victims, widows and their children have continued to live with the war experienced and the trauma that come with it for decades.
For Jenifer Sesay , a rape victim , the memories of the war are ever fresh in her mind as she said each year on January 6th , she remembered that day when she was abducted by rebel and later been raped by them adding that the day reminds them of their pain and suffering.
"For some us they rape us at a time I was not even matured , I was just 12 years old. Like me here I was with the rebels until I become matured not until they ceased fire that was when they released me . Where I was, was where the war started . At any time , this day reaches it reflects our memories to some of the dark experience we had,'' she recounted.
She added that successive government has been ignoring them, leaving them astray stating that many believed that the war is over but said the war is still the war not over provided that how government will take care of us and our needs.
"we want to express our thanks and appreciation to Late President Ahmed Tejan Kabbah for restoring peace who told us to forgive which we did , but we haven't forgotten yet . We have forgiven our perpetrators, but we haven't forgotten what happened to us. May be some of the people that did these things to us are still in our communities and I have my kids they are all grown up and if I explained to them that this is what this person did to me may be, I may not have the bad intention to harm him or her , but my kids may revenge,'' Jenifer Sesay said.
Jenifer added that Like most of them that were sexually abused , some of them had children that they didn't plan to have at the time stating that they now have children whom she said they too are struggling with life , they needed counselling and psychosocial support.
"We the sexual abuse victims are traumatized , physically we are okay but inner part we are not okay. We the victims , it is us that will say the war is over or war is not over yet. Imagine I was at the age of 12 years when the rebels captured me , now I have a 20-year daughter which I didn't wish to have at the time . I didn't allow her to live with me I had to take her to my mother to take care of her. She grew up with my mother . I only took her to be with me when she had become grown up. Even when she has come to live with me , my husband isn't comfortable with my daughter. At times when I and my husband go into confrontation, he takes my situation to laugh at me so I do not feel happy , so my daughter who at home is getting all this information ,she will develop bad intention it will bring war to our country,'' Sesay said in a broken voice.
In its recommendation about the war , the Truth and Reconciliation Commission No. 1 stated that the Truth and Reconciliation Commission Act 2000 ("the Act '') requires the Commission to make recommendations concerning the reforms and measure whether legal , political , administrative or otherwise needed to achieve the object of the Commission ;namely providing an impartial historical record , preventing the repetition of violations or abuses suffered , addressing impunity , responding to the needs of the victims and promoting healing and reconciliation. Many believed that little has been done by past and present governments towards the implementation of the recommendations in the report in order to have a lasting peace as a nation. Many of the experiences , Jenifer and others have gone through not to see a repeat of what has happened in the war as clearly state The Truth and Reconciliation Commission hasn't been fully realised although there have some steps in the establishing of democratic institutions like the Human Rights Commission of Sierra Leone, the National Commission for democracy and the democratic reforms to name a few has been hailed a step towards peace consolidation in the country.
Mohamed Tarawallie , National President war wounded and amputees said that they as war wounded and amputees who were affected during the eleven years civil war haven't seen government focusing on their issues adding that government is giving public holiday for what happens In South Africa in which lots of children lost their lives , but what happened in our nation during the 11 years especially January 6th , when the rebels entered Freetown , the casualties that took place , the people who lost their lives , properties , hands, feet , thus stating if government is really serious , they should have made this day , a public holiday where in no offices will function , or business on that day.
"Everyone should sit at home and ponder on what happened on that fateful day. Just as the government didn't take the January 6th incident seriously , they didn't take the Truth and Reconciliation Commission Report seriously which has made people not to even think about the TRC . Yes , they put together in the report what they are supposed to do for the victims of the war, some who have lost their legs , hands , rape victims what they are supposed to do for them . They do not think about these things . we do not see any momentum , even when its new year you do not hear in the President's speech do not include us in his many speeches,'' he said.
Tarawallie added that government should do something for them so that they can take courage us by providing us with medical facilities , provide scholarships for our children who wanted to get a university or college degree stating that they are extremely challenged.
"They just promise , promise, how long will they continue making promises to us , they wait until we die? This is not good for us as a country . TRC recommendation they say it but they do not implement it . Go to the provinces , go to places like Kailahun , Kenema , Bo , Makeni and see the number of war victims that are suffering . Even the Norwegian Friends of Sierra Leone houses they built for us are in bad shape ,we do not have any body to rescue us from this housing challenge''.
The war wounded and Amputees National President further said some of the donors that have been helping them are tired, adding that they need the intervention of government to rescue them from their suffering and if they don't rescue them , tomorrow their kids they have given birth to , if they do not have better and good education , this will create another problem for the country which they do not wish anything to happened again.
Sulaiman Sesay , an amputee said he has lived all his life from childhood on to adulthood been amputated which he said a memory he will lived on with till death but praised a woman Madam Faith and other good organisation who has made it a norm to celebrate with them on every January 6th by giving them help and assistance .
"It's really painful that you were not born an amputee but ended up been an amputee victim , A very young man like me they chopped off my hand since I was small up to today when I am grown up man I have lived with this trauma and situation , I will never forget January 6th. We have a challenge the government do not think about us even the NACSA cash transfers to vulnerable people we didn't benefit from that . we are pleading to government to help with proper medical care services , transportation, and housing facilities. Imagine if it were not for some good will NGOs that built for us war victims , some of us we would have been on the streets''.
Professor Joe A. D Alie , Professor of History and The Dean of the school of Postgraduate studies , Fourah Bay College said consolidating peace is a continuous process stating that if the country has been a united country not deeply divided the rebel war that ravaged the country couldn't have taken such a huge dimension.
"If Sierra Leone was a united country, if we were not deeply divided, even if we have had a rebel war here it couldn't have taken the dimension it took, you know if we had unity in this country if we had freedom, justice and these are three words of our motto of the country. unity Freedom and Justice. If those things had been present in our body politic, if those things had been practiced individual and collective levels in this country even if we had a rebel war it couldn't have disastrous as it was. But it became so dastardly because we are not a united people, there was no peace or freedom, there was no justice in this country. ''the history professor said.
Like the TRC Report No 3. The Commission is of the view that the adoption of its recommendations will assist the people of Sierra Leone to rise above the bitter conflicts of the past, which caused unspeakable violations of human rights and left a legacy of dehumanisation, hatred, and fear. This will greatly help in the restoration of a lasting peace in democratic Sierra Leone

*This article is produced with support from MRCG through the ATJLF project on "Engaging the media to change the narrative on Transitional Justice (TJ) issues in Sierra Leone.