REV. DR. MARTIN LUTHER KING JR: WHERE ART THOU?
By Chris FomunyohandJudith Johnson*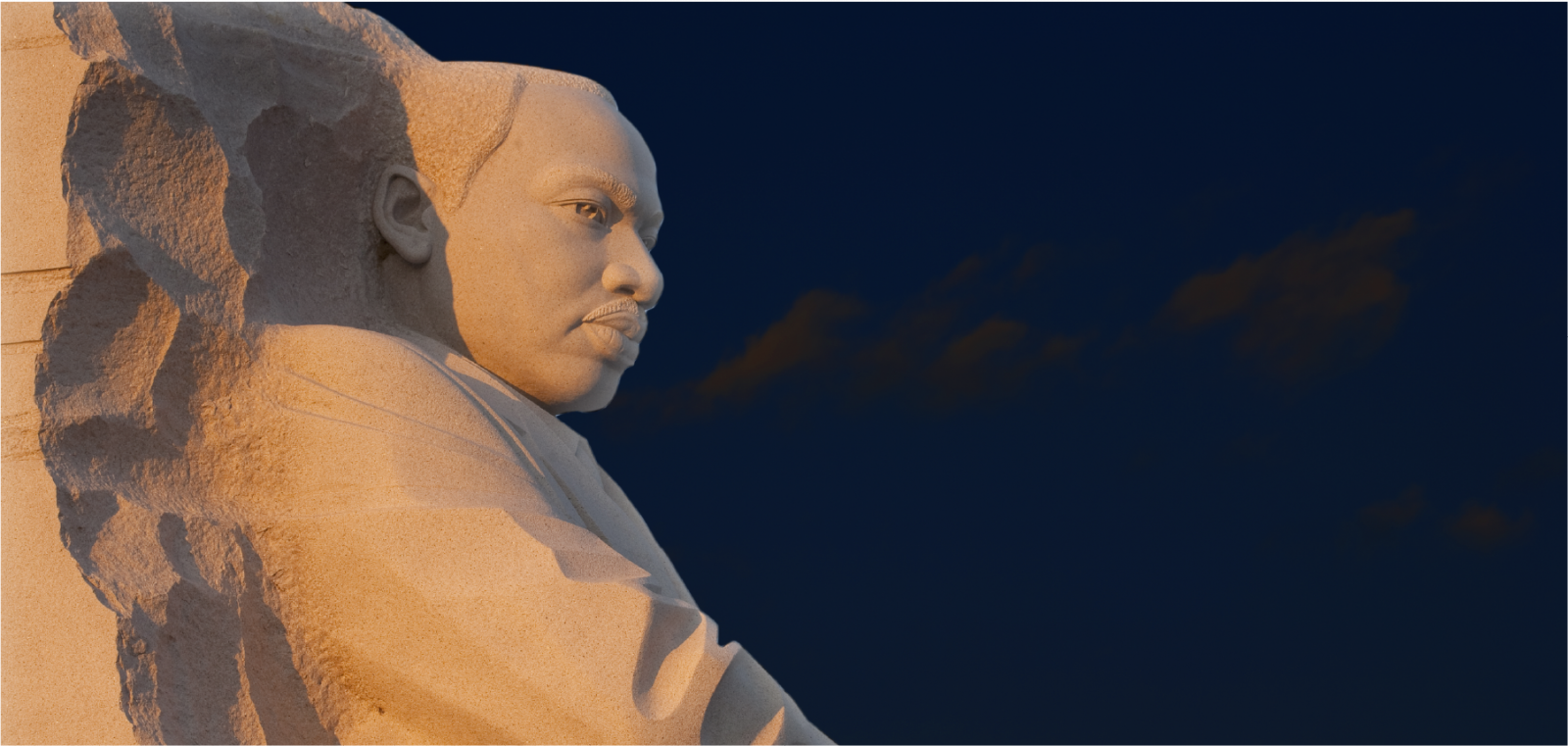 If ever there was extraordinary significance in the celebration of the Martin Luther King Jr. Day, it is now. Everything Dr. King, the civil rights icon, worked and died for; his voice and vision, and what he continues to represent is being tested in today's America and the world at large. The bedrock of Dr. King's life and legacy — social justice, racial equality, equity and inclusion, human dignity and non violence — are being tested: in emerging democraciesin which the National Democratic Institute (NDI) and similar organizations typically provide democracy strengthening technical assistance, and here in the very heart of the oldest, established democracy, the USA. Most notably, the storming of the U.S. Congress on January 6 had the world gaze in amazement, wondering whether in the words of the 20th century Irish poet W.B. Yeats (in the Second Coming) later adopted by the Nigerian literary icon Chinua Achebe (in his seminal novel 'Things Fall Apart'), "The falcon cannot hear the falconer; Things fall apart; the centre cannot hold; mere anarchy is loosed upon the world."
The bill making the MLK Day a federal holiday was signed into law in 1983, coincidentally the same year NDI was founded; although only from 2000, has the day been celebrated as a federal holiday in all 50 states and the District of Columbia. Had his life not been snatched by the bullet of an assassin in Memphis, Tennessee in April 1968, Dr. King would have turned 90 last summer.
If Dr. King lived through 2020, he would have been appalled and saddened by the America he saw, struggling under the heavy weight of racial injustice, especially in matters of policing and law enforcement, and racial tensions that boiled to the surface after a series of brutal murders of unarmed African-American men and women by white police officers. The most abhorrent of those cases was that of George Floyd, who suffocated under the knee of a white police officer as he pleaded he couldn't breathe, and after close to eight minutes in that position, drew his last breath. The images of George Floyd, like those of Breonna Taylor, Rayshard Brooks, Ahmauld Arbery, and a total of 226 black Americans killed by police in 2020 alone, went viral on television and social media. Revolted by what they saw and learned, citizens in cities and towns across the U.S. and wellwishers in foreign lands overseas, erupted in shock and disapproval. Many participated in peaceful protests and some Americans committed to confronting injustices head on by leading movements for greater social justice and enhanced political participation and representation for African-Americans and other minorities.
Imagining if Dr. King had lived through summer 2020, he would have run head on into the beehive of current U.S. electoral politics during which hard won gains of civil and voting rights obtained in the 1960s came under threat from attempts at voter suppression and disenfranchisement, compounded by the global COVID-19 pandemic. The ever eloquent Dr. King would have run out of words on January 6, as rioters sought to undermine American democracy by disrupting the counting of electoral college votes and certification of the presidential election results. They forced their way violently into the citadel of U.S. democracy — the U.S. Congress — rampaged through offices, including that of the Speaker, and manhandled law enforcement officers charged with the security of members, staff and the building itself. Lives were lost, property destroyed and the Capitol desecrated. Worse still, the psyche of "small d" democrats, nationally and internationally was shaken because no one imagined such a frontal attack on the embodiment of American democracy. Moreover, speculation was rife about the possible complacency or complicity of individuals whose responsibility it is, paradoxically, to protect, nurture and defend the country's democracy.
Almost everything about that march on Congress was unkingly, such as the chants about violently hurting and even hanging elected officials, and open display of symbols of racism and antisemitism. A noose was later found on the premises of the Congress. The rioters or insurrectionists of January 6, started their march from the Lincoln Memorial, otherwise noted for one of Dr. King's most remarkable speeches on racial justice, equality and the hope that we'll all "be judged not by the color of…skin, but by the content of …character."
But Dr. King left the stage before now and wouldn't see any of that; and with him went Congressman John Lewis, another giant of the civil rights movement. They went early but the pillars of their faith in the goodness of humanity remain unstained, and their combined gospel on racial justice, equality and non violence continue to echo here and across the globe — and therein lies the umbilical cord that binds to them, organizations such as NDI that seek to promote and strengthen their values of improving the human condition.
NDI's affinity to the MLK Day goes beyond the symbolic linkages of an organization launched in the same year (1983) as the legalization of this day: it goes to the symbiosis of our efforts to project, promote and represent through our mission and programming internationally, and however imperfectly, the values that Dr. King espoused dearly. Democracy support entails strengthening non-violent means of citizen engagement and active participation in political processes from the bottom up and public service delivery from the top down. Similarly, NDI efforts at enhancing women and youth political participation and representation, and advocacy for other marginalized groups seek to sync with Dr. King's aspirations for equality and inclusion.
Part of the beauty of our practice is that in the countries in which we work, the democracy champions, civic and political actors who are our partners and program beneficiaries, are adepts and disciples of Dr. King. Many of them already stood in Dr. King's corner long before NDI opened shop. While that often translates into a welcoming mat for NDI on arrival, it also raises the bar by which we ourselves would be assessed.
So we must acknowledge that being privileged by such proximity imposes additional responsibilities; and while we have a distance to travel on the MLK highway, we have, as an organization, raised the level of consciousness among staff at headquarters and in country offices in close to 60 countries, hoping eventually to also impact our local partners and program beneficiaries.
NDI launched its first ever Diversity, Equity and Inclusion (DEI) Council in July 2020, and set out to stimulate and facilitate frank, open conversations about what is lacking or broken on these issues, and how it could be fixed. The goal is to create secure spaces where every voice within the organization can be heard, and where we can benefit from everyone's input to better perfect the organization we love dearly, and whose mission is for many a calling and not just a job. We show our commitment to the DEI cause and to the greater mission of the organization, knowing that despite the dark clouds that may have traversed the skies in 2020 and early 2021, the day will dawn and lightness will emerge; for, in the words of Dr. Martin Luther King Jr, "Darkness cannot drive out darkness; only light can do that."
*Co-chairs, NDI's Diversity, Equity and Inclusion Council.Courtesy of NDI