No PPEs as Ghana re-opens schools amid surge in covid-19 cases.
By Ahedor Jessica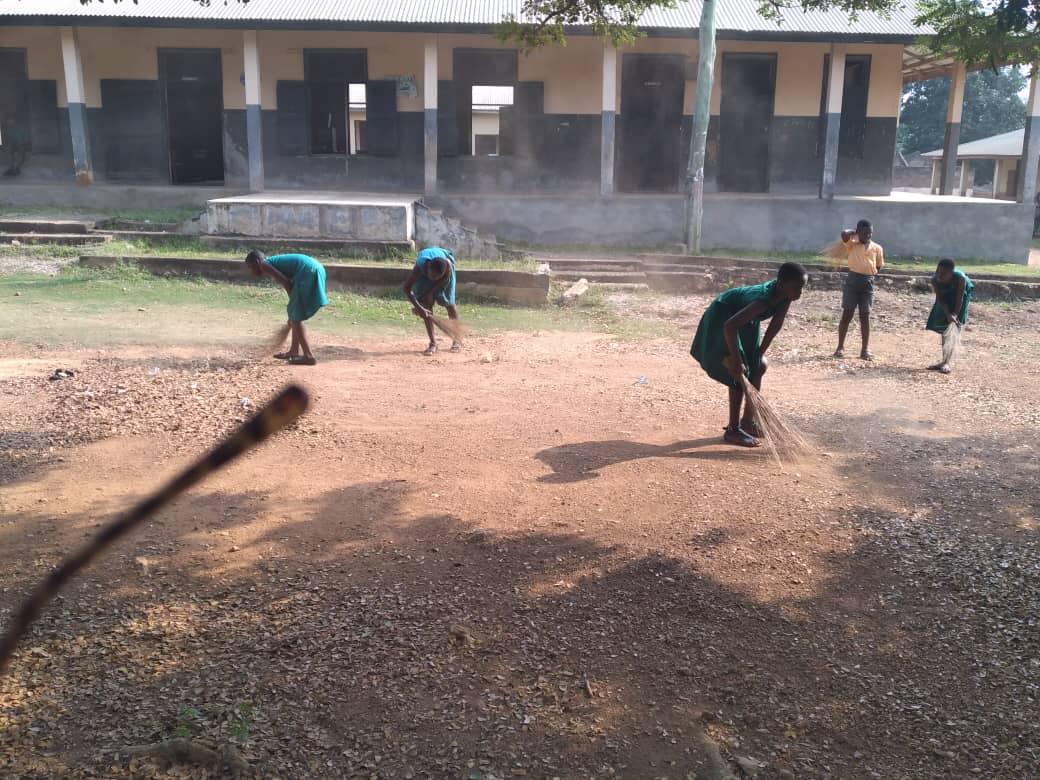 It is day three of reopening schools in Ghana after almost eleven months of closure due to the covid-19 pandemic. A visit to some schools in the capital Accra, Tema Oyibi and other parts of the country revealed government is yet to supply PPEs, soaps and sanitizers to most schools to ensure adherence to the covid -19 protocols. The situation is contrary to claims by the Director of Health Promotions of the Ghana Health Service Dr Aboagye Dacosta that over 10 million Personal Protective Equipment's PPEs have been dispatched in advance for distributions in schools across the county.
Reacting to the development, some stakeholders in the education sector are calling on government to either speed up processes of procuring PPEs and other essential resources for usage in schools across the country or close down schools to prevent risking the lives of the children.
Divine Ekpe is a research fellow at the Africa Education Watch argues that government's decision to re-open schools was not reached overnight but somewhere in November 2020 and wonder why till now basic resources were not purchased for school in crucial times like this. "In fact, the posture of the GES about the provision of PPEs is not helping because they claim they will dispatch the resources by close of this week. My question is, what were they doing all these while knowing they will reopen schools".
Meanwhile, the Ghana Education Service together with the Ministry of Education has embark on a series of programs to enable children back to school through "back to school and re-entry advocacy programs, targeted at the children's whose parents are insisting the school is not safe for their wards and until government put in appropriate measures, their wards will remain in the house.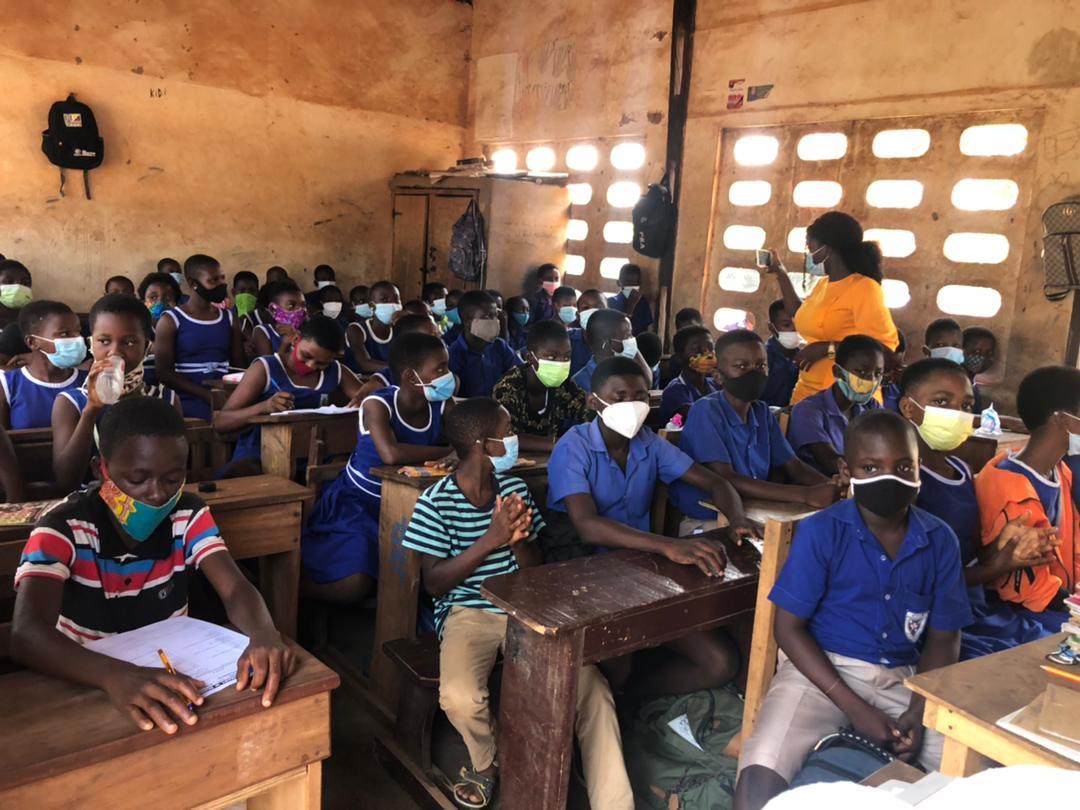 But Mr Ekpe insisted government is not being sincere with the parent because while they are advocating for children to return to school, there is little preparation forwards their safety. As we visited some schools, we realized there are no supply of PPEs as we saw many children without them, yet they are on televisions telling parents to send their wards to school, he added.
Speaking to Marry Ansah, a mother of three at Anumele in Accra says her children will remain in the house till she is convinced her children will be safe. "My children will not go to school until I am sure they will be safe. I have three children and I can't risk it letting them go and if something happens? What will I do?" she quizzed.
Among other pressing issues on the ground is class size in most public schools across the county. Instead of the approved recommended class size of 10 to allow proper spacing, in most schools in the case of Ghana most class sizes in public schools exceeded 30. Indicating social distancing remains a challenge.
However, the Executive Director of Institute for Education Studies, IFEST Peter Anti has called for the suspension of reopening of schools if government through the responsible agencies will prioritize the safety of the children. "it is so shocking that the Ministry of Education that had experienced the challenges that ridden sharing of PPEs during the partial lock-down reopening last year. They should have started with the distribution of the PPEs to schools before the reopen this time around. But it looks like no lessen has been learnt"
It is unfortunate the children had to resume without PPEs. He called on parents to step in and make sure their children are safe. In March 16 2020, the President directed closure of all schools due to COVID-19 pandemic. The initial directive allowed for final year students of both JHS and SHS to remain in school to continue with their examinations. When the West African Examination Council (WAEC) suspended the conduct of exams, the final year students of both JHS and SHS were also directed to go home. In June 15, 2020 a gradual reopening of schools for final year students to return to face-to-face instructions came off while observing the protocols.