MOZAMBIQUE: New measures in Covid-19 Fight
By Jorge Joaquim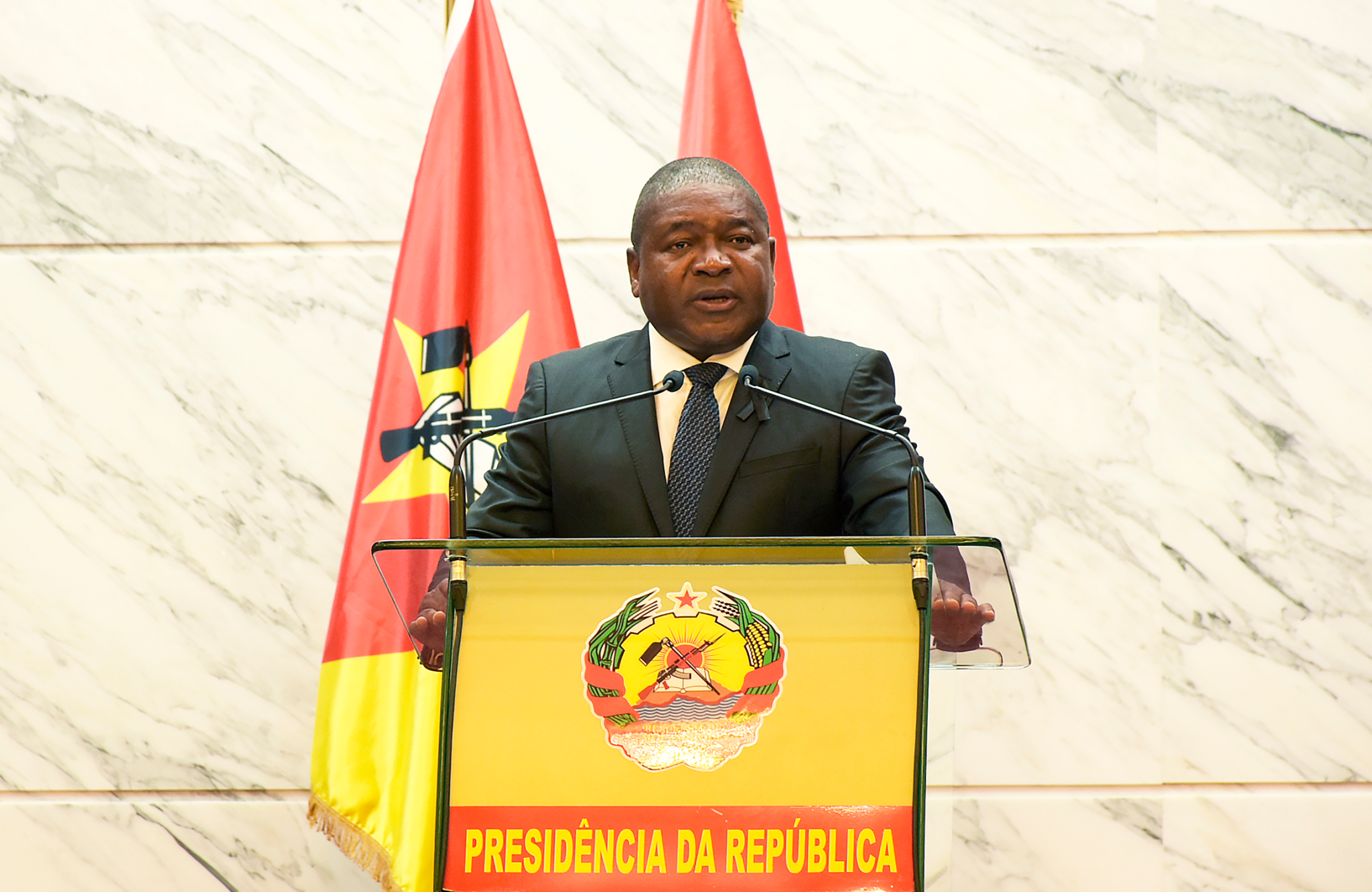 The Mozambican government decided to tights restrictive measures in an attempt to halt the rapid spread of Covid-19 in the country, where four per cent of patients infected had needed hospitalization, and 0.9 per cent had died.
In an address broadcast to the nation on Wednesday night, President Filipe Nyusi stressed that the Covid-19 situation has deteriorated dramatically since the New Year, what obligated the Council of Ministers to decide to reactivate several measures, which had been relaxed, or scrapped, in December.
Thus all bars and stalls selling alcoholic drinks must close. Bars had been closed when the first state of emergency had been declared on 1 April, but a decree of 17 December allowed them to re-open. Other leisure activities that must close include discotheques, casinos, and games rooms.
Gymnasiums, swimming pools and other places for the practice of physical exercise must also close, and cultural activities in places such as cinemas, theatres, museums, galleries and the like are suspended.
The opening hours for restaurants (which had largely escaped the earlier restrictions) are from 06.00 to 20.00 Mondays to Fridays, and 06.00 to 15.00 on Saturdays and Sundays. All shops and other commercial establishments must close not later than 18.00 every day.
Bottle stores can open from 08.00 to 13.00 Monday to Saturday, but must close on Sundays. Drinking alcohol on the premises is forbidden. The areas in supermarkets which sell alcohol are subject to the same restrictions as bottle stores, and so the owners must partition off these areas and close them at 13.00. No new licences for bottle stores will be issued.
The new regulations also close, once again, the country's beaches. No-one may swim or practice sport on the beaches. Citizens may walk along them, but not in large groups.
Nyusi announced that national sports championships will go ahead, but will be closed to the public.
Private events, including weddings and birthday parties, can have no more than 30 participants, if held in a closed space, or 50 if held in the open air. They must finish no later than 20.00.
No more than 50 people may attend any religious service, and attendance at funerals is limited to 20 (and, if the deceased died from Covid-19, only ten participants are allowed).
The government moved to end the lengthy queues seen recently at a public offices as citizens attempt to renew documents such as identity cards or driving licences. All official documents that have expired are now considered valid until 31 May 2021.
Wherever possible, the staff of both public and private institutions should work from home, and people who have respiratory problems, or are running a fever, must not go to their workplaces or to any schools.
Nyusi announced that anyone entering the country must have a negative Covid-19 test result. Truck drivers will be expected to show test results at control posts set up inside the country.
Non-compliance with these measures will constitute a criminal offence.
All measures announced previously remain valid if they do not contradict the new decree. This includes, the obligatory wearing of masks on buses, minibuses, in markets or anywhere else that crowds are likely to gather.
The new government decree takes effect today. Nyusi said the measures will be reviewed in three weeks. If citizens behaved responsibly, then it might be possible to relax the measures "so that we can return to a normal, or near normal, life".