Kenya eager to close free trade deal with US
By Samuel Ouma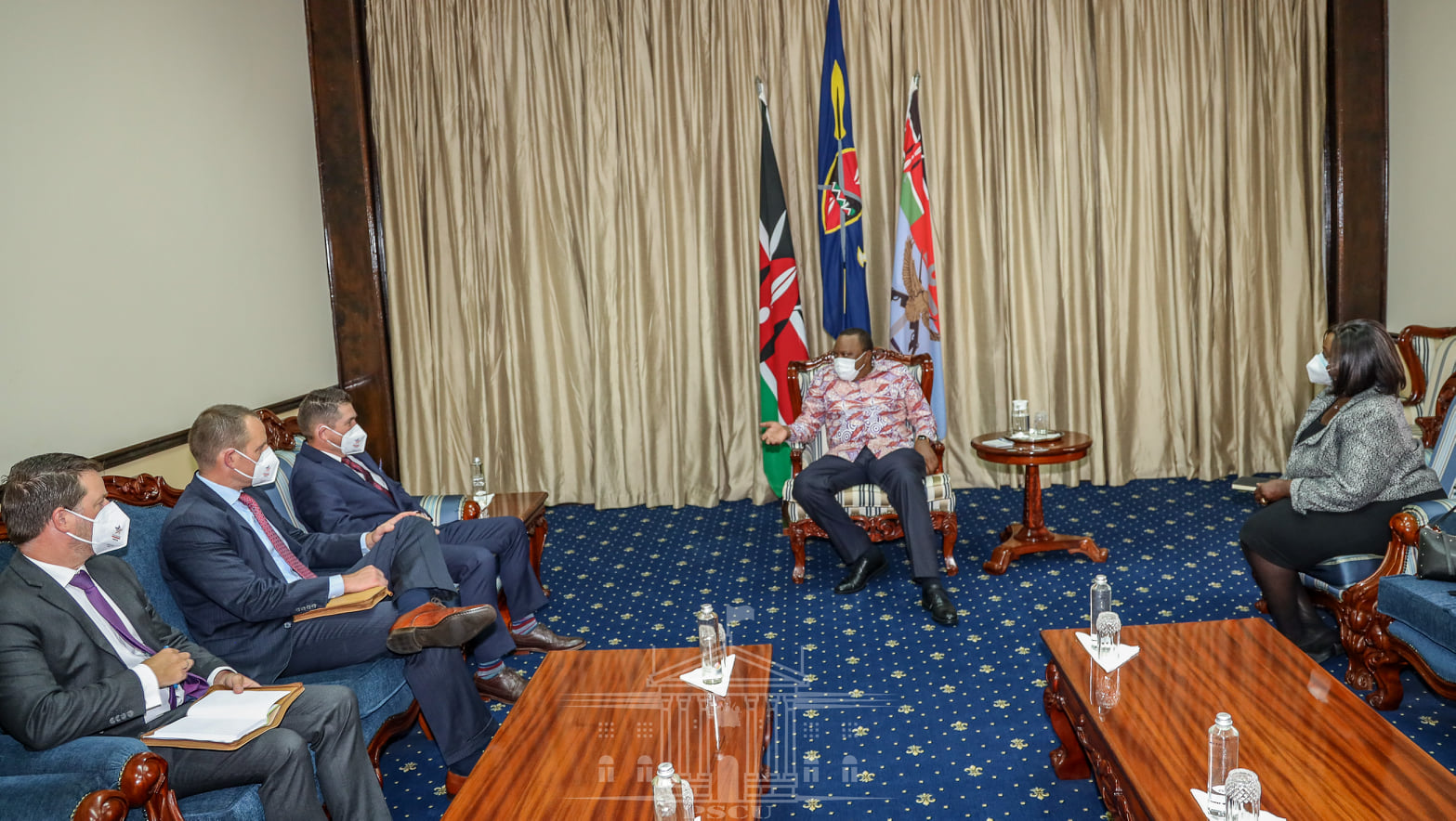 On Tuesday, President Uhuru Kenyatta revealed that Kenya is keen to conclude the ongoing negotiations with the United States and sign Free Trade Agreement (FTA).
Kenyatta spoke at the State House when he bade farewell to the outgoing US Ambassador to Kenya, Kyle McCarter, who paid him a courtesy visit.
President said the FTA would build on the successes achieved under the African Growth and Opportunity Act (AGOA) by ushering in better and more significant trade opportunities and prospects for Kenya.
"We appreciate what has been achieved through AGOA, but it is time we moved to much more closer trade arrangements that are mutually beneficial. We will not lose focus on concluding the FTA," reiterated Kenyatta.
The talks began on July 8, 2020, but were halted for several weeks due to disruptions caused by the novel coronavirus but resumed later in August.
The FTA will ensure fair, balanced, and reciprocal trade between the two countries, increase transparency in import and export licensing procedures, and secure comprehensive duty-free market access for each country's products as reported by the local media.
Kenya is represented by a technical support team of 90 experts led by the Industrialisation, Trade, and Enterprise Development minister Betty Maina. On the other hand, the US negotiation team is headed by the US Trade Representative Robert Lighthizer.
Betty Maina reiterated Kenya is keen to tap at least five per cent of the US market, which can earn the country more than Sh2 trillion in export revenues per year.
Reports indicate that Kenya is pushing to secure a free trade pact ahead of the lapse of the African Growth and Opportunity Act (AGOA) in 2025, which will do away with import tariffs on goods from eligible African nations.