Cameroon: Fri Asanga Appointed Interim CEO of D&L Foretia Foundation
By Boris Esono Nwenfor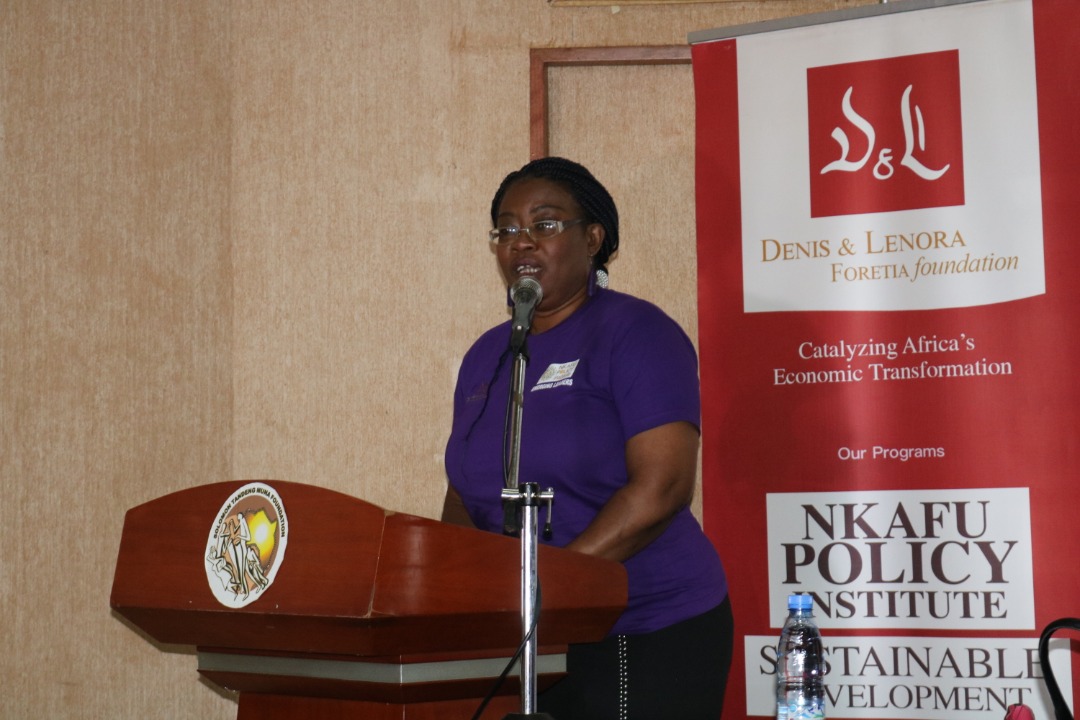 The Board of the Denis and Lenora Foretia Foundation has appointed Madam Fri Asanga, current Chief Operating Officer, to lead the organization as Interim Chief Executive Officer as of 1st March 2021. Dr William Arrey who has been in that position will step down from 1st March 2021.
This information is contained in a document sent to Pan African Visions and authored by Denis Foretia, Co-chair of the D&L Foretia Foundation. "Since joining the Foundation, Mme Asanga has helped further standardize our operations and significantly improve execution efficiency," Denis Foretia said.
Dr Arrey who has worked tirelessly to see that the mission of the Foundation is taking to higher heights steps down to dedicate more time to policy research. "While Dr Arrey is stepping down he is not leaving the Foundation. He will continue to further the Foundation's vision as a Senior Fellow at the Nkafu Policy Institute and as an Advisor to the Board. We are extremely grateful for his leadership," Dr Denis Foretia, Co-chair of the D&L Foretia Foundation said.
Over the past three months, Dr William Arrey has been working with the Board to ensure a smooth transition.
To Dr Denis, during Dr William Arrey's tenure, he oversaw the Foundation's success in building critical national and international partnerships, growing Nkafu Policy Institute's impact in Africa, and developing exceptional talent across all Foundation departments.
According to the Co-chair, the Board will launch a national search for the next CEO shortly and Dr Odette Kibu has been charged to assist the Board in that process and the goal is to have the next CEO by July 2021. "We are incredibly honoured to have had the foresight and leadership of Dr Arrey and are very pleased to have Mme. Asanga leads the Foundation during this process," Dr Denis Foretia, Executive Chairman of the Nkafu Policy Institute said.
Who is the Incoming CEO, Fri Asanga?
Before joining the Foundation, she was the Coordinator for FinScope and MAP Cameroon where she oversaw the activities of the financial scoping consumer survey in Cameroon on behalf of UNCDF and FinMark Trust.
She has deep expertise in the microfinance sector haven spent more than 15 years working on financial inclusion for the most vulnerable groups in society. Before her work with FinScope and MAP Cameroon, she served as Advisor with the UNCDF Microlead project where she helped established the computerization of networks of CVECA as well as the piloting of branchless banking at some microfinance institutions. She also has broad experience in risk management, micro-insurance schemes, training in financial literacy as well as social accountability.
With her role as Chief Operating Officer Fri Asanga was responsible for the overall operational efficiency with the supervision of grant management processes and human resources.
She holds a Masters in Business Administration (MBA) from the United States International University-Africa in Nairobi, Kenya and a Bachelor's degree from the University of Lagos in Nigeria.
About the D&L Foretia Foundation
The Denis and Lenora Foretia Foundation work to catalyze Africa's economic transformation through social entrepreneurship, science and technology, innovation, public health and progressive policies that create economic opportunities for all.
The foundation works in partnership with local government, policymakers, private enterprises, civil society organizations as well as development partners to expand the resources available to entrepreneurs, farmers, and small business owners to improve individual livelihoods.
The areas of work include sustainable development, science and technology, health, leadership, education, entrepreneurship, economic and public policy.