South Sudan inaugurates court for perpetrators of gender-based violence
By Deng Machol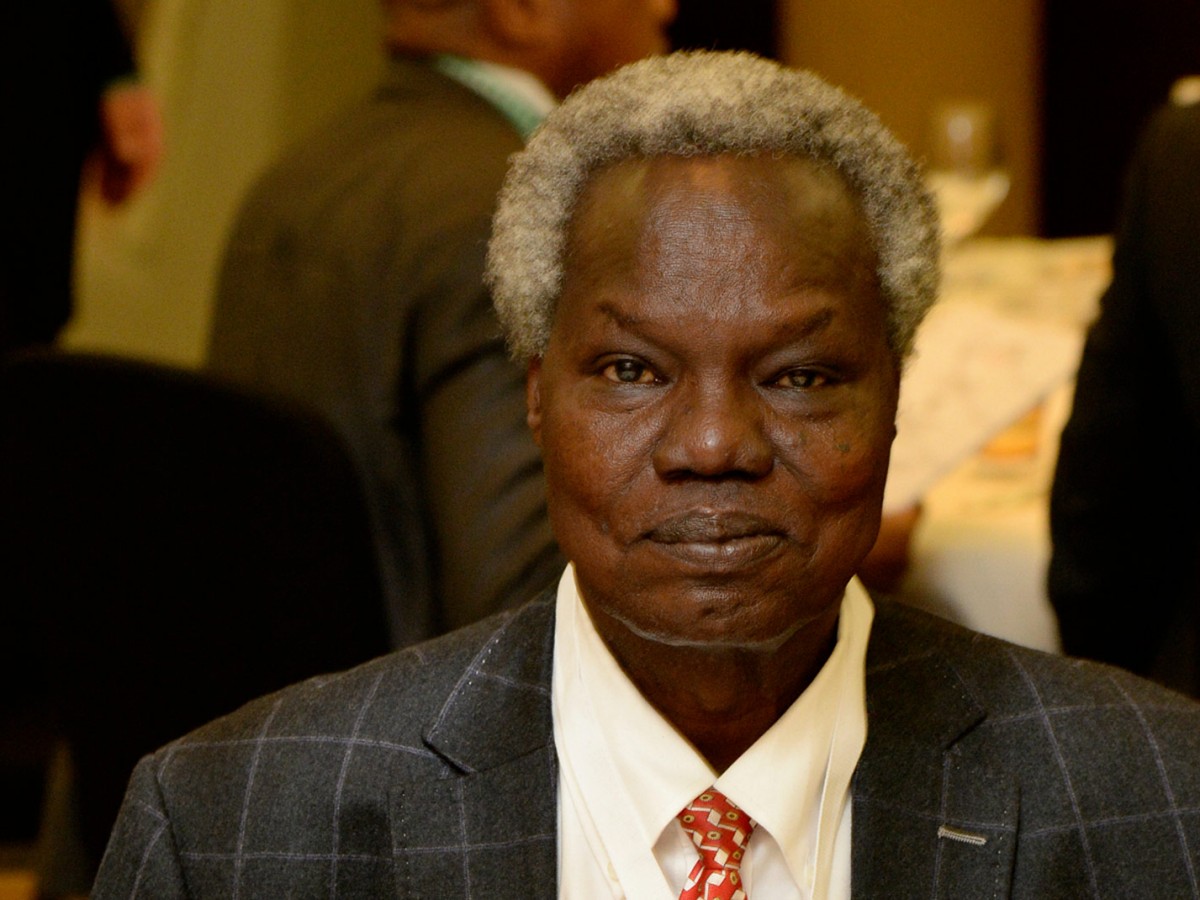 Juba – The Judiciary of South Sudan declared operationalization of the country's first Gender Based Violence and Juvenile Court, in a commitment to end impunity for gender-based crimes and hold perpetrators accountable in the restive country.
The court is due to handle crimes related to women and children in South Sudan.
The special court was launched on Thursday in Juba in partnership with the UN Development Program and the Embassy of the Netherlands.
However, the Ministry of Gender and UN Population Fund estimates that a total of 6,295 incidents of Gender-based Violence were recorded from January 1 – September 30, 2020.
Since the conflict broke out in late 2013 , there has been reporting disturbing stories of women and girls being gang-raped by men with guns around the country, including Juba.
The lastest incident happened at outskirt of Juba, was when three armed men molested a 15-year-old girl in front of family members in Juba.
The court was a pledge made by the Chief Justice early last year.
Speaking during the official opening ceremony of the special court on Thursday Justice Chan Reec Madut believes those who commit gender-based violence do it out of ignorance.
"Gender based violence is a reality and it is happening every minute in our society and in our country. The opening of this court is happening at a time where the whole world is championing efforts as part of the 16 Days Against Gender Based Violence, making the opening of this court a very timely occasion," said Reec while officially unveiling the court premises, along with high-level representatives of the Ministry of Justice, Ministry of Interior, Ministry of Gender, South Sudan National Police Service, Embassy of the Kingdom of the Netherlands, UNDP, and members of the diplomatic community.
Reec added "Gender-based violence is a result of ignorance of some men who think that they are more superior to the women. I think such men need medical attention because the way they think is not normal."
Minister of Justice and Constitutional Affairs Ruben Madol Arol, pledged to help the Judiciary with the development of stronger legal frameworks to aid the specialized court.
"This is another significant milestone in the area of protecting human rights particularly for the most vulnerable citizens of South Sudan – who are our mothers, sisters, and women in general in South Sudan, as well as minor children. My hope is this will translate into more specialized courts in the Judiciary of South Sudan which will be the beginning of reforms expected during this period," said Madol.
Meanwhile, Ayaa Benjamin Warille, the minister of Gender Child and Social Welfare, explained that the court will improve criminal justice response, promote accountability and early intervention, accelerate prosecution and court processes and offer timely access to services to victims and offenders.
"Counselling will be available to survivors during the course of the trial in order to psychologically prepare and support them," Ms Benjamin said.
Two court rooms supported by the Kingdom of the Netherlands, are designed for hearings on GBV and juvenile cases. They feature state-of-the-art video conferencing equipment to ensure privacy and well-being of victims by reducing contact with perpetrators.
In addition, the court premises include a separated reception, two juvenile court rooms, judges chambers, case management offices, a court police facility, and IT equipment.
"We hope this court will be exemplary in giving a voice to survivors in bringing a survivor centered perspective into practice. Without access to specialized justice, people – in particular women and girls – risk re-victimization or stigmatization. They are unable to defend their rights, challenge discrimination or hold perpetrators of crime to account," said Director General of the Ministry of Foreign Affairs of the Kingdom of the Netherlands Paul Huijts, in a recorded video message to attendees.
Deputy Ambassador and Head of Development Cooperation of the Embassy of Kingdom of the Netherlands in South Sudan Michel Deelen said it is part of the service delivery of a government towards its people to grant access to justice, and this court in Juba is part of providing access to justice for a specific group that really needs protection from the government of South Sudan.
"I hope by establishing this court we can make an end to the impunity for perpetrators of gender based crimes. We hope with the new parliament being formed that pending legislation on GBV will be passed to complement this court," said Deelen.
Proceedings at the GBV Court began in earnest in October 2019. Thirteen (13) cases of rape have come before the court, resulting in 12 convictions and one dismissal. All defendants in the cases were male.
Four sexual violence cases prosecuted at the court involved perpetrators who were uniformed personnel (3 members of SSPDF and 1 National Security officer).
Therefore, the official inauguration of the GBV Court is anticipated to increase this caseload and expedite more trials.
"The opening of the GBV court is monumental and when implemented, can serve as a model for other countries to come and learn from South Sudan. By providing dedicated and quick access for gender based crimes, the GBV court is a step in ensuring all survivors use the law to defend their rights and secure justice. This is a strong signal that South Sudan can hold perpetrators accountable," said Deputy Resident Representative Christy Ahenkora, adding that UNDP will prioritize scaling up psycho-social support services in tandem with support to the formal justice system in South Sudan.