International Rescue Committee intensifies feeding programmes as Zimbabwe is named in top 16 global hunger hotspots
By Wallace Mawire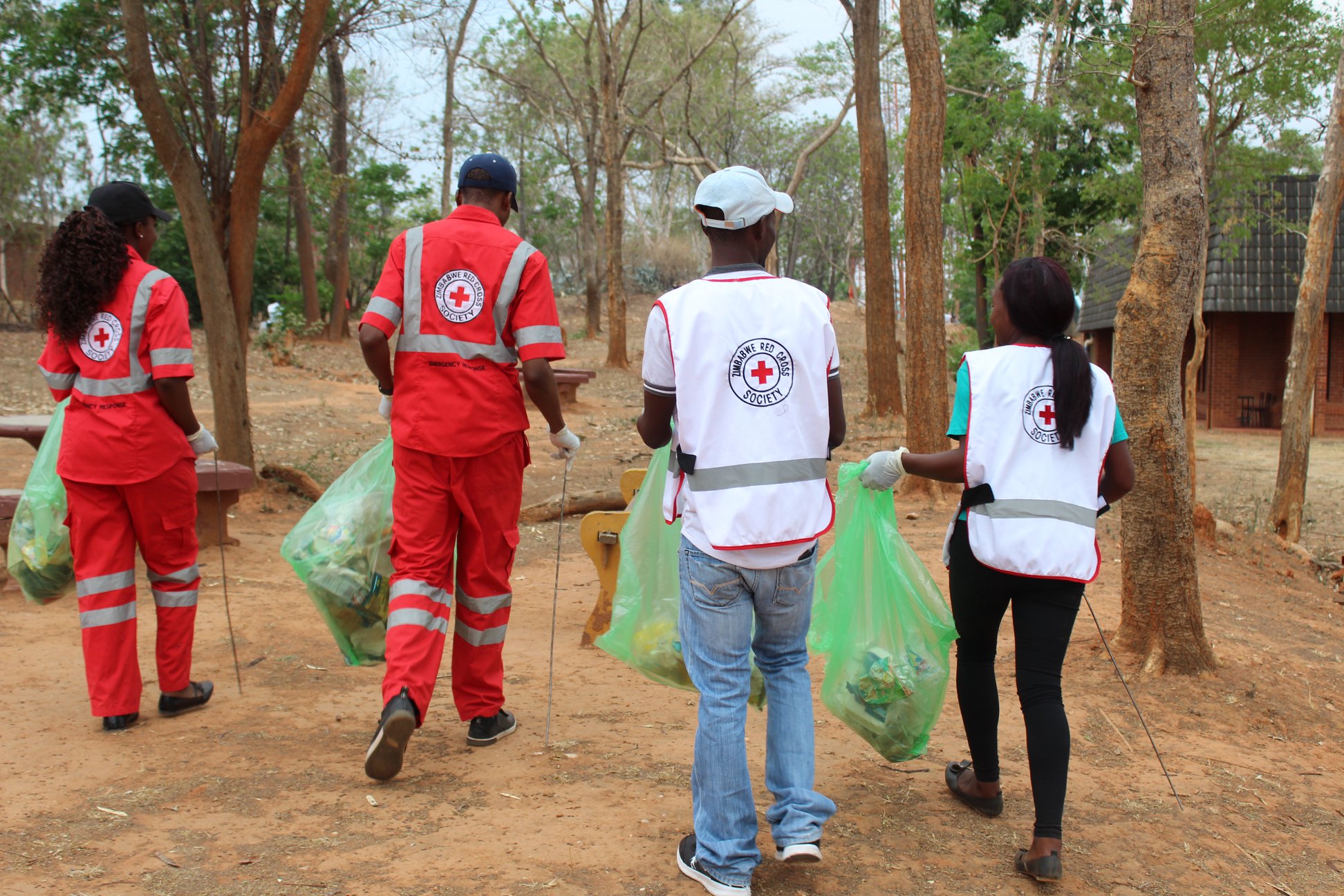 In a recent report from the World Food Programme, Zimbabwe was named amongst the world's top 16 global hunger hotspots. In recent years, drought and crop failure exacerbated by macro-economic challenges have created a humanitarian crisis for over 7 million people in Zimbabwe with many people unable to meet their daily food needs. Inflation has eroded purchasing power and affordability of food and other essential goods is a daily challenge. Cyclone Idai last year, coupled with the COVID- 19 pandemic has compounded the situation as families have been unable to obtain income or access food due to movement restrictions. Over 125,000 people remain in need of humanitarian assistance across the 12 affected districts in Manicaland and Masvingo provinces following the cyclone last year.
It is in the midst of the scenario that the International Rescue Committee (IRC) has stepped in to supporting affected households with multi-purpose cash transfers and essential items such as smart agriculture inputs like drought resistant crops and drip irrigation to mitigate hunger and build resilience.
The IRC is also working to safeguard communities from the COVID-19 pandemic by raising awareness on COVID-19 risk factors, providing personal protective equipment, infection protection and control materials and building and installing water points to help people practice preventative methods. 10,222 households in Chimanimani and Chipinge are benefiting from feeding programmes while 4380 farmers from 34 operational Wards in Beitbridge and Nyanga are being supported with smart agriculture inputs.
Women and children are the most vulnerable in times of disaster, hence the IRC continues to offer psychosocial support and essential gender-based violence case management services through Safe Spaces in Manicaland.
Zvidzai Maburutse, IRC Zimbabwe Country Director says,
"Climate change manifesting through frequent shifting weather patterns is affecting the ability of people to feed themselves because of a loss of crops and livestock. This has been worsened by the COVID-19 pandemic which has affected livelihoods that people rely on for daily survival. Due to the gravity of the situation, the United Nations also scaled up launching a US$331.5 million aid appeal for Zimbabwe to help it recover from drought that has driven millions to the brink of starvation. At the IRC we are working to reduce the impact by providing cash as immediate support to buy basic needs. We are also looking at long term solutions like supporting communities to recover livelihoods through seeds that can withstand drought; water saving technology like drip kits and training of farmers on climate proofing. Still, more needs to be done and we are appealing to donors and other partners to urgently assist with humanitarian support."
The IRC began working in Zimbabwe in 2008 to respond to the devastating cholera outbreak and has since significantly scaled up our programming to work with local communities to improve sanitation, access to clean water, safe delivery for pregnant women, and livelihood opportunities and improved agriculture for farmers.
The International Rescue Committee responds to the world's worst humanitarian crises, helping to restore health, safety, education, economic wellbeing, and power to people devastated by conflict and disaster. Founded in 1933 at the call of Albert Einstein, the IRC is at work in over 40 countries and 28 offices across the U.S. helping people to survive, reclaim control of their future, and strengthen their communities.