Ghana 2020:It is not all Dark and gloomy for Africa – NDI's Christopher Fomunyoh
By Jessica Ahedor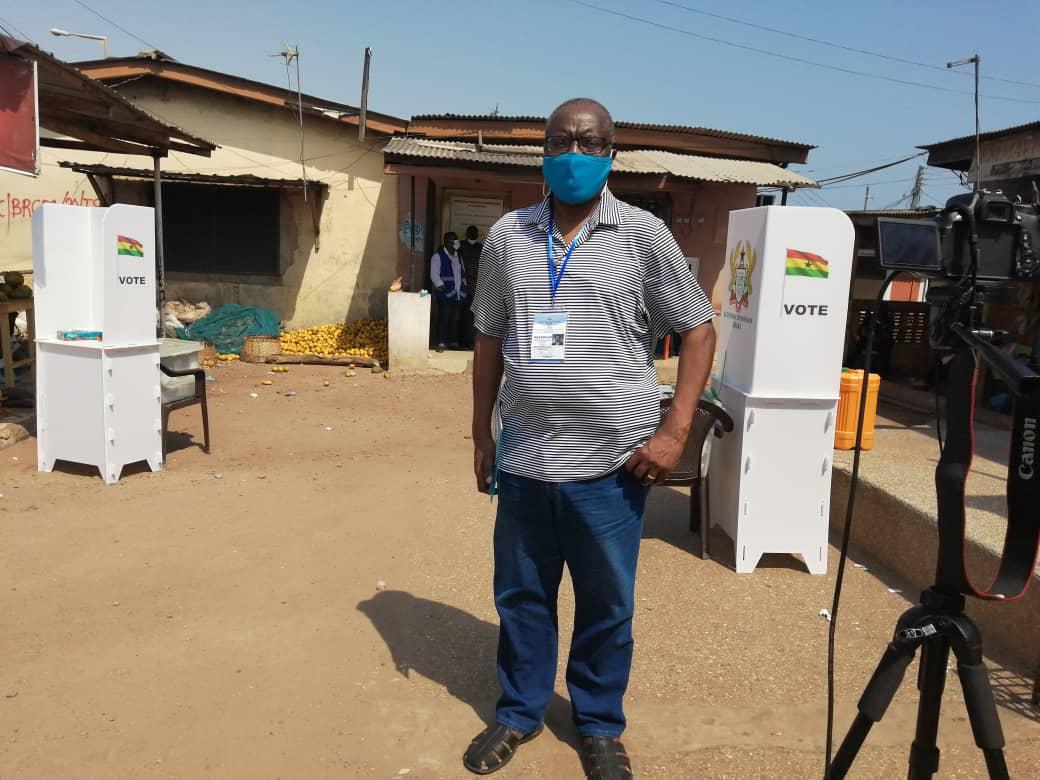 The Senior Associate for Africa at the National Democratic Institute for International Affairs Dr Christopher Fomunyoh   says it is not all that "dark and gloomy" for Africa as he observes Ghana's 2020 election. Comparing this year's election to previous ones and the happenings on the African continent, he maintained the West African Nation, has seen a great improvement so far.
"At least it is not all that dark and gloomy for Africa. Observing successive elections in Ghana from 1996 till now there is a great improvement in a manner in which elections are conducted because I have witnessed how Ghanaians have work hard to perfect their electoral process and that is a good sign."
Dr Fomunyoh said as an international observer their work started even before the election day itself and from deployment of logistics and personnel to the process so far it is their hope Ghana will make Africa proud again at the end of the poll. Meanwhile voting has ended at 5pm in all 275 constituencies in 16 regions and counting has started.
* Full interview of Dr Fomunyoh with PAV West Africa correspondent Jessica Ahedor will be posted in the days ahead.