Zimbabwe Shines as It Officially Launches 1st Nissan Electric Car .
By Nevson Mpofu Munhumutapa.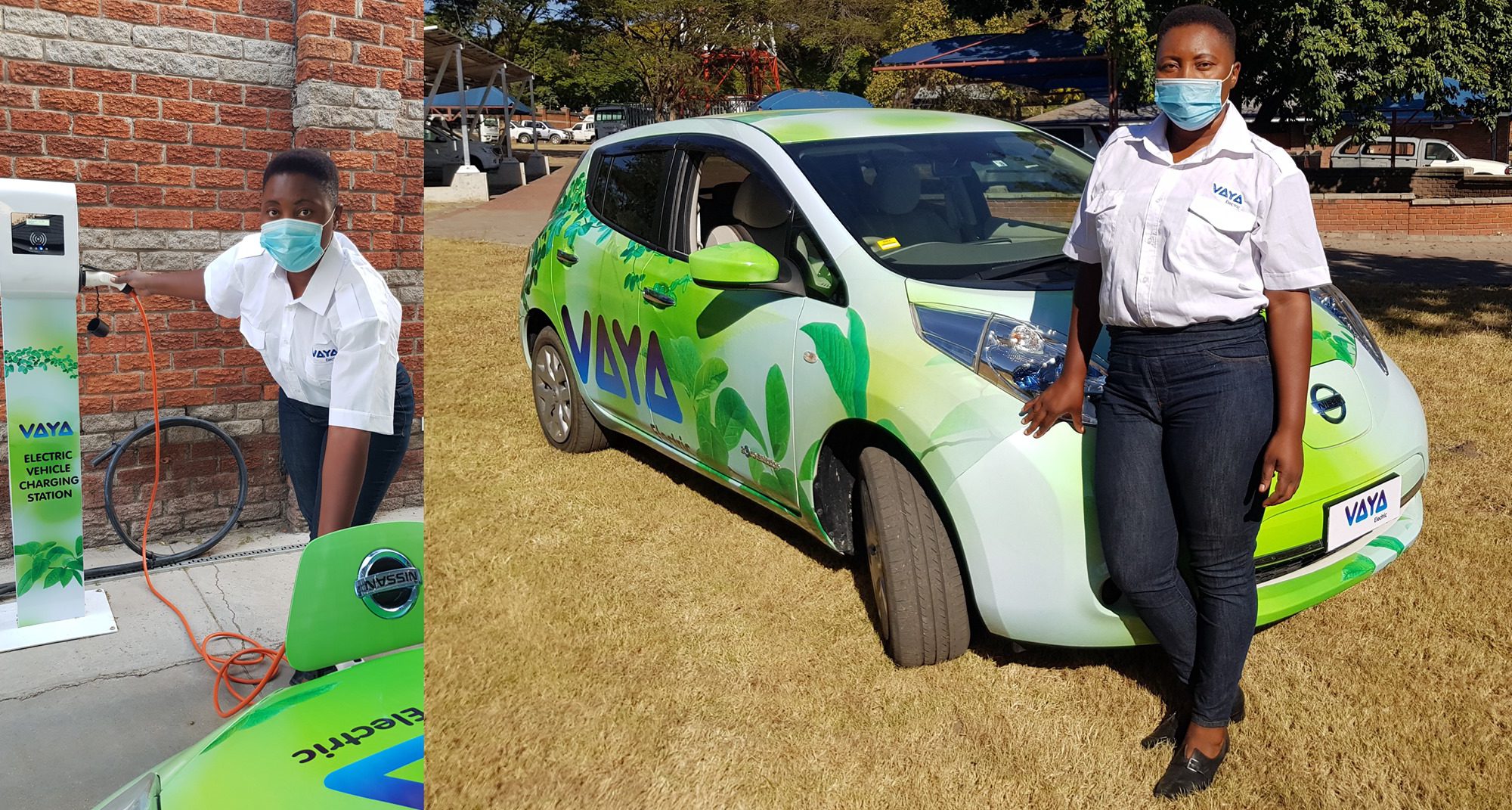 Zimbabwe Energy Regulatory Authority inspired by the need to keep the World Green for sustainable business all around officially launches for the 1st time a Nissan Leaf Electric car. The event occurred on 26 November at a glamorous ground breaking event in Harare.
The occasion attended by Chief Engineers, Government officials, Captains of Motor Industry marked the launch of an electric car, a modern move to consummate global green World standards. The emerging technology lies on efficiency and reliability. This is towards a low carbon economy.
Energy and Power Development Minister Honorable Soda believes Zimbabwe is towards achievements of its targets in terms of sustainable development. The targets take look at reducing green- house gas emissions, use of clean energy for sustainable development.
''This is to promote and encourage the expansion and advancement of technology related to petroleum and electricity ''
''Our mandate is derived from three [3] legal statutes which are Energy Regulatory Authority Act of 2011, Petroleum Act 2006 and Electricity Act of 2002. It is there-fore time to celebrate dispensation of a pollution free Green World ''.
''Companies are encouraged to invest in electric vehicles in order to go green all the time. We move the e-vehicle, making it easy to manage on petroleum. It tells more about sustainability for future generations.
He notes that the future of e-vehicle technology is in the hands of everyone.'' It talks to us about Zimbabwe becoming an upper-middle Income Economy by 2030.'' He points out clearly that this is in line with President Mnangagwa's 2030 vision.
''e-vehicle will change this World by addressing issues of climate-change and scarcity of fuel'' , points it out Engineer Eddington Mazmbani, Chief Executive Officer of ZERA [Zimbabwe Energy Regulatory Authority .
''Zero emissions from an efficient engine. This is marvelous to all of us as we save energy issues that remain a challenge in our everyday life. We are now in a new smart World of real sustainable development'',
Consumers are set to receive the best of clean energy all around to save the earth on the effects of emissions of green-house gases. In order to take this for reality by the end of the day in future we propose these cars to be charged electricity at fuel service stations fed with solar energy and hydro-electricity.
''We are pushing for service stations to do the charging of electric energy at service stations. These must serve these electric cars using solar and hydro-power. It is not advisable to use Thermal energy. Off-course, using thermal power from Hwange Power Station is as good as defeating the purpose of using this kind of car because we will be using more and more of thermal power derived from coal. It burns more there at the main power station there-by causing more emissions.
''Secondly, we have to push for Government to make it a point that those who import such kind of cars into the country have duty free service at the boarders. This encourages more and more buyers. The car is just 30% more in terms of its price as compared to an ordinary vehicle of the same type which are not electrified.
''Technology is here to stay but it started long back in 1930. Thus, when solar powered vehicles were talked of but only that it was a time when cars were few, we had less challenges in line with transport at the same time the era of climate-change was not yet there.'' Says ZERA Consumer Services Manager Engineer Nobert Mataruse .
Rwanda 1n 2019 launched a Volkswagen vehicle which was the 1st one in Africa. It is however noted clearly that some other countries have similar type of cars. The Nissan Car was bought from Development Power Africa subsidiary of ECONET a mobile Service provider.