The late Kenyan prominent leaders whose alleged lovers/wives emerged after their deaths
By Samuel Ouma
It has become a tendency that whenever a renowned man dies in Kenya, there must be a woman who appears claiming the deceased was either his lover or husband.
Late MP Justice Murunga
The recent case involves the late Matungu lawmaker Justus Murunga and alleged lover Agnes Wangui. The MP's burial has been put on hold by a Nairobi court pending the hearing of an application by Agnes Wangui, who claims to be his lover.
Wangui said she had known the deceased in her legal suit since 2012, and they have two children out of their romantic relationship. She had asked the court to force Murunga's family to include her and the children in the two-term legislator's burial arrangements.
"I have known Murunga for seven years. Our first encounter was in 2012 when he was a supervisor at Embakasi ranching, while I was a businesswoman engaged in vendition of beverages and snacks within Sewerage area, Ruai," read part of the legal suit.
Wangui had also asked the court to order for a collection of DNA samples from the MP and minors for comparison and to establish their paternity, a request which was granted.
Through her barrister Danstan Omari, she asked the court to order Lee Funeral Home to preserve Murunga's remains until licensed pathologists appointed by both parties take samples for the DNA tests.
The case will be heard on November 26, 2020.
The MP was reported to have collapsed at his home and was rushed to St.Mary's Hospital in Mumia, Western of Kenya, where he breathed his last on arrival over lack of oxygen supporting machines in the hospital.
Late MP Ken Okoth
On July 26, 2019, death denied Nairobi's Kibera slum residents one of the best performing lawmakers in Kenyan history. The opposition MP succumbed after a long battle with colorectal cancer at The Nairobi Hospital. Kenyans described Ken as a visionary and exceptional leader whose commitment to his duty as Kibera MP was exemplary.
However, something peculiar transpired; a Nairobi nominated Member of County Assembly (MCA) Anne Thumbi emerged with his five-year-old son claiming to be Ken's second wife. The woman wanted his son to be recognized in his 'father' will.
Nairobi Governor Mike Sonko threw his weight behind Thumbi bravely, stating that she was Ken's second wife.
" I would like to confirm rumours appearing in the press and on social media that Ken had a second wife. In 2013, the late Ken invited Sonko Rescue Team to run a medical camp in his constituency and in the team there happened to have been a pretty nurse known as Ann Thumbi with whom they later sired a son," reiterated Sonko.
After push and pull between Ken's European widow Monica Okoth and Ann Thumbi, the duo agreed that the minor was the MP's son. The outcome of the DNA test ordered by the court established that the then Kibera MP was the Thumbi's son's biological father.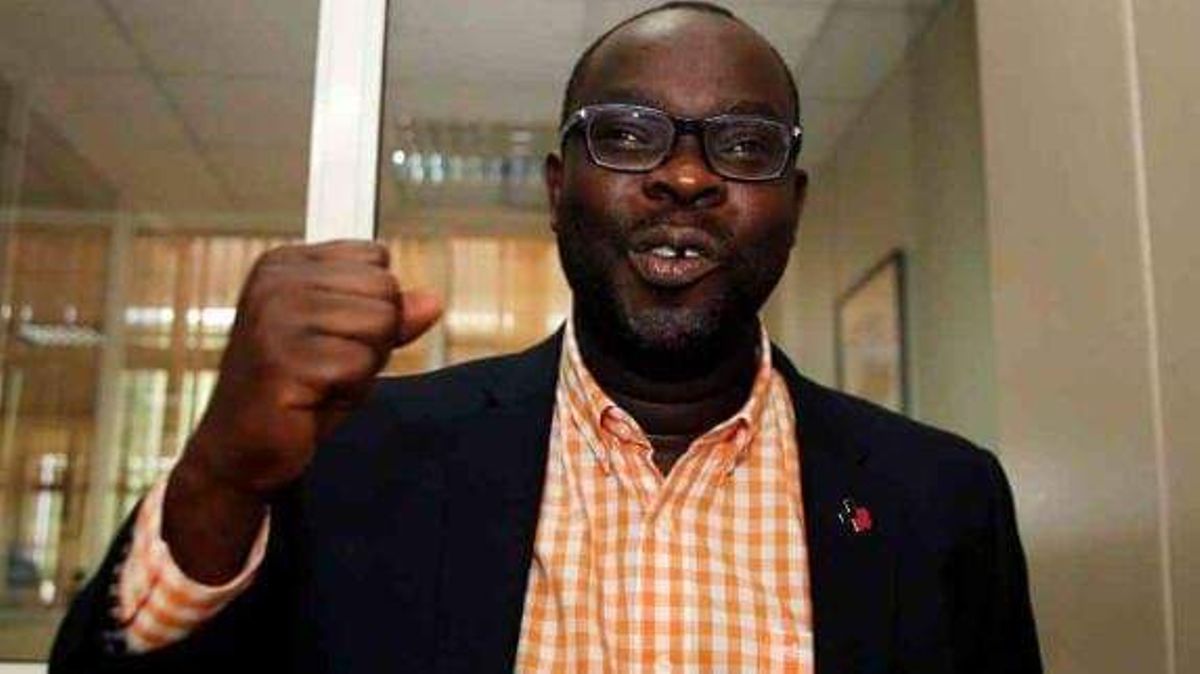 Late Senator Otieno Kajwang'
An angry woman identified as Faith Vivian Otieno on November 21, 2014, stormed the Lee Funeral Home in Nairobi, protesting to be the late Homa Bay Senator Otieno's legal wife and has a right to view the body and be included in the funeral arrangements.
"I have been married for 19 years to Otieno Kajwang'. Christie, who just completed high school, and Ronnie Odinga Otieno, 19, who is in Kabarak University, have two children.
"Let it be known that I am not his girlfriend but his legal wife. In fact, when she (Rose Kajwang') was in the UK, I was the one living with Kajwang'," she said.
Faith revealed that she met late Kajwang' in 1990, noting that they officially got married in 1933 after the deceased paid 12 cows and Sh60,000.
"He just stopped me on the streets and we struck a conversation. He was a young lawyer back then who had nothing but ambition. At the time, I had just started a business which was picking up well. He later informed me that he was formerly married, but that his wife had left him and, therefore, he was single and searching. He was witty, and I fell for him," she said.
Even though she attended the late Senator's requiem mass and burial, but was not mentioned by the speakers who sent their condolences to Kajwang's family and children.