Ecrans Noirs 2020: Cameroonian Movie The Fisherman's Diary wins Best Central African Film
By Boris Esono Nwenfor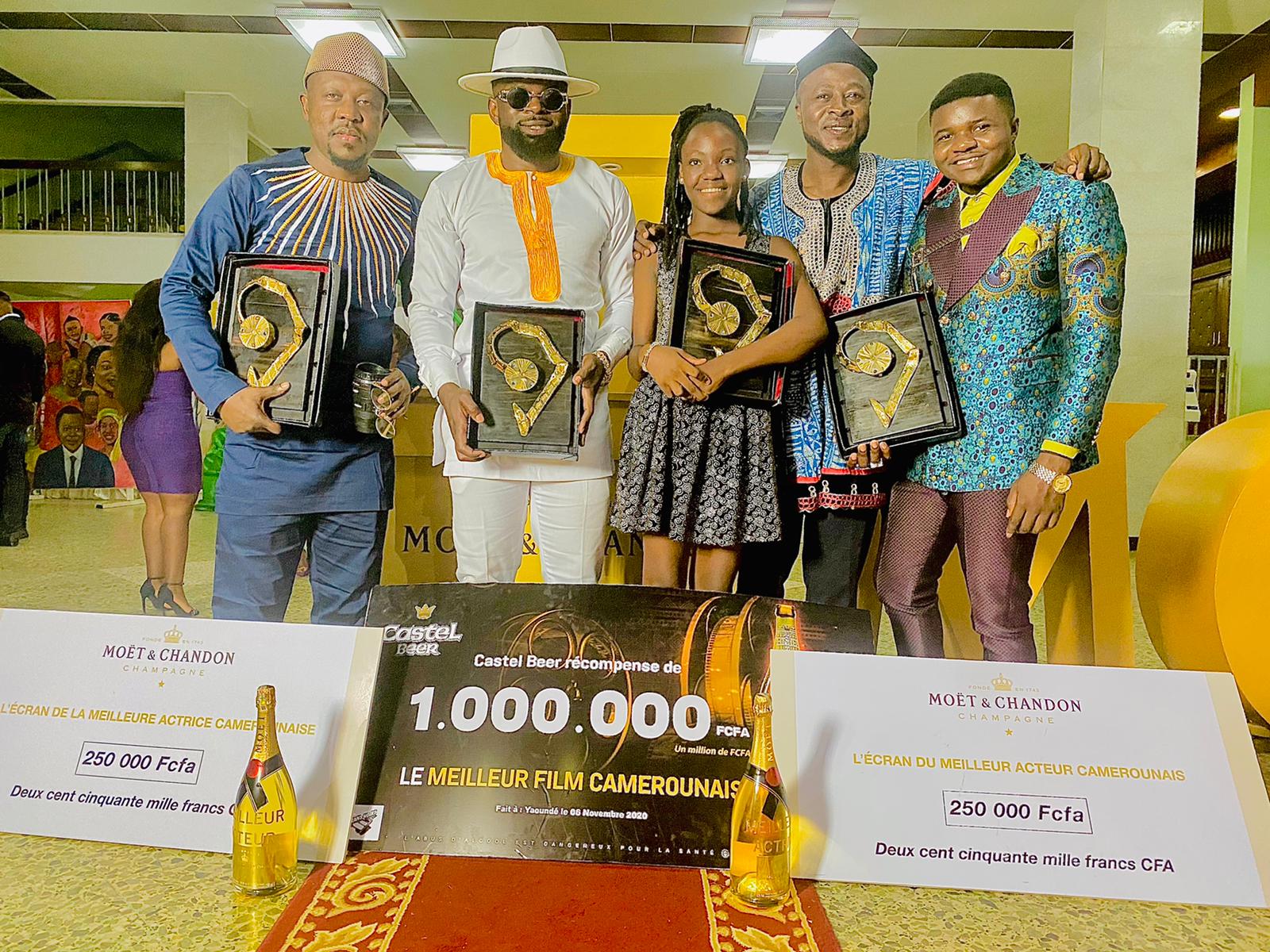 Cameroonian movie The Fisherman's Diary has won big at the 2020 edition of Ecrans Noirs. The movie picked up 5 awards to add to their numerous awards won in the country and across the globe.
Directed by Enah Johnscott and starring Kang Quintus and Faith Fidel, the film tells the story of a young girl battling to get an education in a society where a girl's education is forbidden.
Faith Fidel, the lead actress in the movie won Best Actress. She also took home the Special Jury Prize. The Fisherman's Diary won the Best Screenplay. The movie was voted the winner of the Best Cameroon Film category, while also winning in the Best Central African Film.
Shortly after winning at the Ecrans Noirs, the team from The Fisherman's Diary in a video were seen presenting their prizes to Cameroon's Minister of Arts and Culture, Pierre Ismael Bidoung Kpwatt.
This year, the movie has succeeded in winning numerous awards across the world. At the London's I Will Tell International Festival, Faith Fidel who played Ekah in the Fisherman's Diary won Best actress in a feature drama. The movies also snapped up the best feature drama at the best feature drama.
This October, the Fisherman's Diary succeeded in winning four prizes in Istanbul, Turkey. The best Lead actor went to Kang Quintus. Enah Johnscott won Best Director. In the Best Film category, the Fisherman's diary came out a winner. The Best Original Score went to the song by Ewube and produced by Blaise B.
What is Fisherman's Diary?
The movie directed by Enah Johnscott and produced by Kang Quintus is a storey of a 12-year-old Ekah (Faith Fidel) who got inspired by Malala Yousalzai, the youngest noble prize winner.
She is determined to go to school in a village of fishermen where it is considered as taboo. He drives to break this adage gets her embroiled with her father Solomon (Kang Quintus) experience with girl child education, critiqsite reported.
The film features other actors such as Ramses Nouah, Onyama Laura, Neba Godwill, Mayohchu and Daphne Njie.
The film has won best film in India and New York, picking up Best director, best film, best soundtrack and best production nominations at the prestigious PAMA in Paris, France.