Mulee faces opposition from fans as the new national team coach
By Samuel Ouma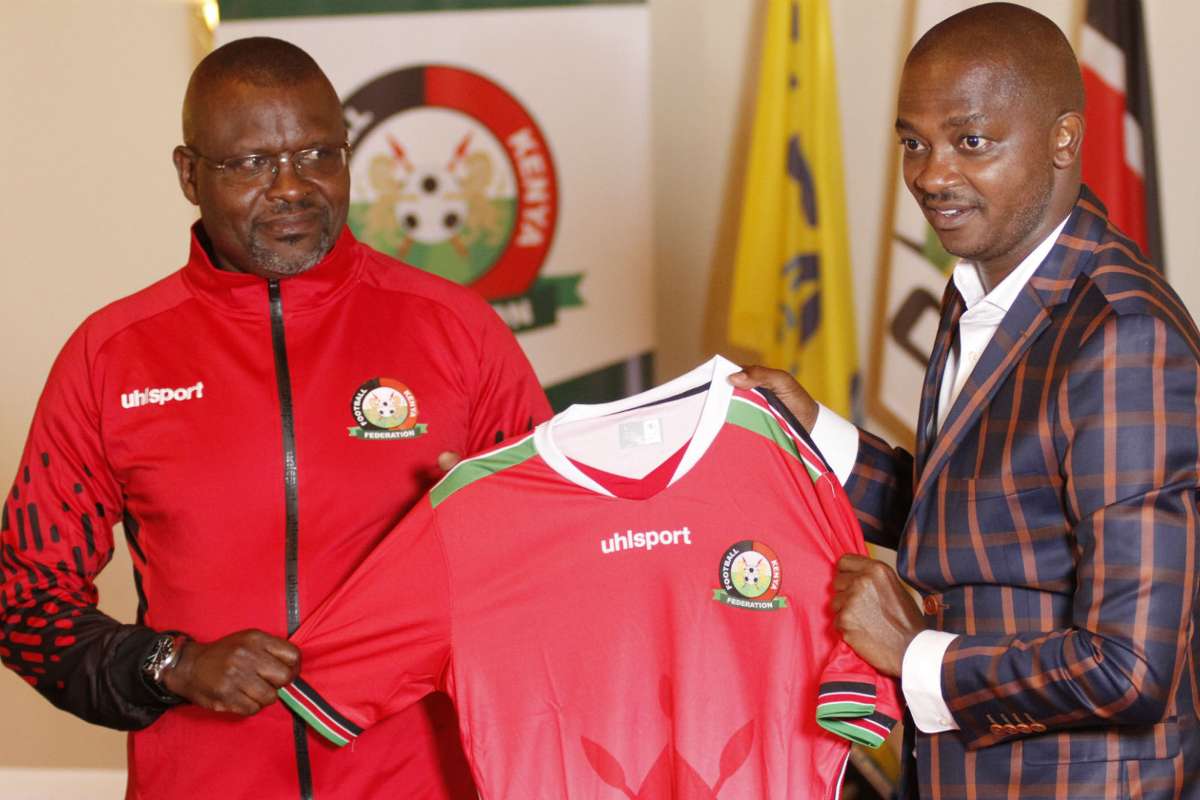 A section of Kenyan football fans has opposed the appointment of Jacob 'Ghost' Mulee as the new Harambee Stars head coach.
Football Kenya Federation (FKF) President Nick Mwendwa confirmed Mulee's appointment on Wednesday, October 21, and he succeeds Francis Kimanzi who quit on Tuesday. He signed a three-year deal.
The federation announced that Kimanzi and his coaching team left by mutual consent after being in charge for a year; however, there are speculations that he was sacked after opposing Mwenda's candidature in the recently concluded FKF's elections.
Mwendwa was on Saturday re-elected as Kenya's FA boss and he is set to hold the seat until 2024. He beat the closest rivals with more than 70 votes at the federation's Elective Special General Meeting (SGM) at the Safari Park Hotel, Nairobi.
Mulee returns to Harambee Stars after previous stints at the helm. It is 10 years now since he left the team but he is remembered for guiding the team to 2004 AFCON in Tunisia.
"It is an honour to be Harambee Stars coach for a second time and the task ahead now is to qualify for the Afcon", Mulee said.
His first assignment will be back to back AFCON qualifier against Comoros next month.
Football fans have criticized the FKF boss for showing Kimanzi the door despite his good record including a recent 2-1 win over Chipololo of Zambia.
What angered Kenyans most is that the new coach has not managed a top-flight team since 2010 but has been tasked to lead the team to next AFCON and World Cup.
"Kimanzi is better than 'Ghost' Mulee," said Mathenge Charles.
"Why do we keep on recycling these couches? Don't we have other coaches especially from Kenya Premier League?" posed Jeremy Beru.
Some fans projected poor performance from the national team which has garnered two points in their last two matches against Egypt and Togo while others reminded Mulee of a great threat Comoros will expose to him.