Insight Into Biden-Harris Agenda for African Diaspora
-From U.S. – Africa Policy to Immigration, Economy, Education and Healthcare, AD4Biden upbeat on dividends of historic partnership
By Ajong Mbapndah L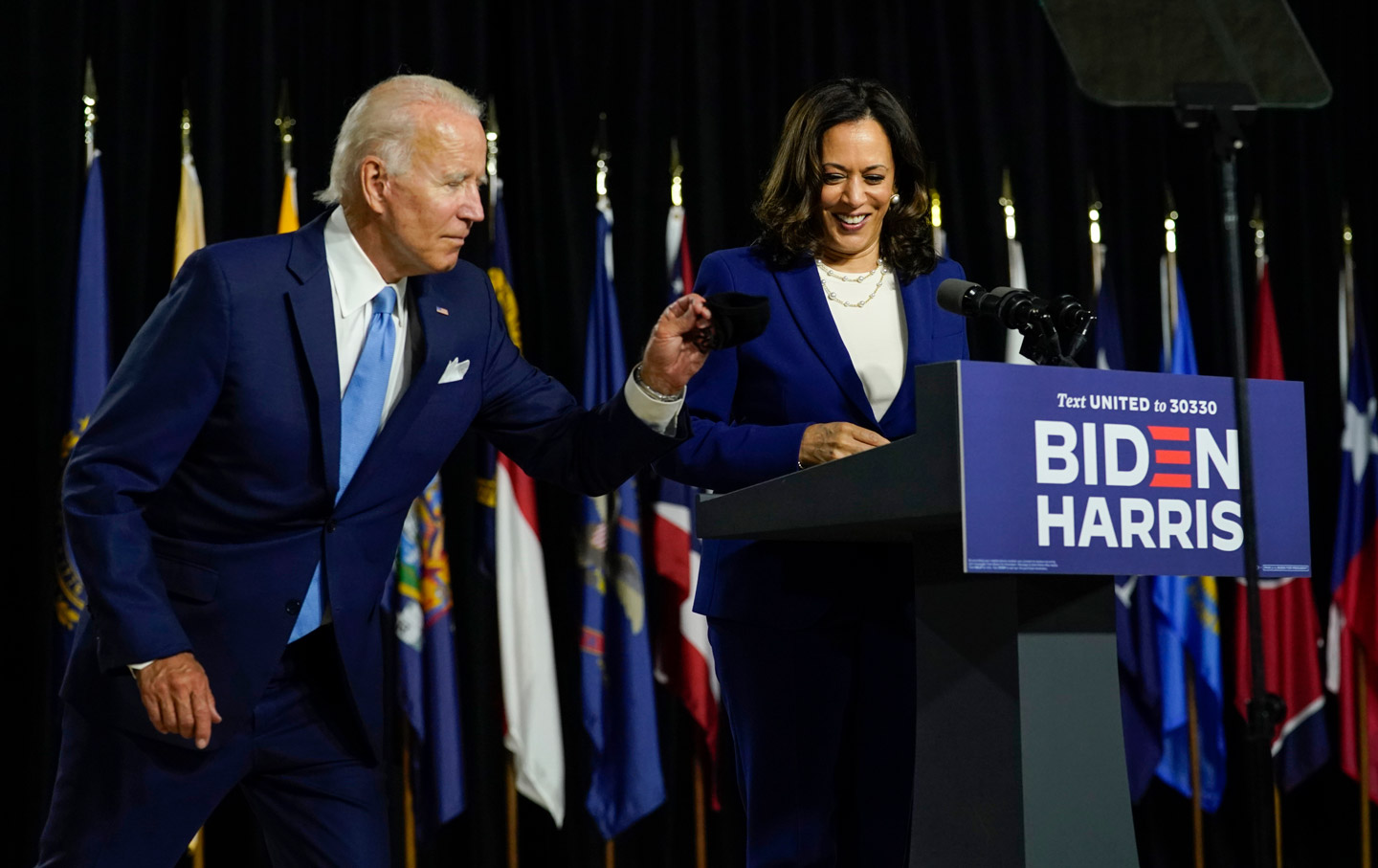 As the Democratic Party seeks to recapture the White House, one of the voting blocs that it is counting on is the African diaspora. The importance attached to the bloc is highlighted in the Biden -Harris Agenda for the African Diaspora, an ambitious policy statement on how some of the core issues of interest will be addressed.
"The African diaspora community is one of America's most diverse communities, inclusive of people who speak multiple languages, come from different socioeconomic backgrounds, and practice various faiths. While unique on some fronts, culturally, people of African descent also share similar values: supporting their families, creating opportunities for their communities, and contributing to America's growth and prosperity. Joe Biden and Kamala Harris share these values and know that the next administration must understand what the current one does not: in America, no matter where you start in life or where your parents were born, there should be no barriers to your success and no limits to what you can achieve. As president and vice president, Joe Biden and Kamala Harris will rebuild our country in a way that brings everyone along," the policy statement reads in its introduction.
On U.S. – Africa Policy, the agenda states that, "Biden will bring to the presidency decades of foreign policy experience and a demonstrated commitment to Africa. He will renew the United States' mutually respectful engagement toward Africa with a bold strategy that reaffirms our commitment to supporting democratic institutions on the continent; advancing lasting peace and security; promoting economic growth, trade, and investment; and supporting sustainable development."
Going further, the platform says if elected, Biden will advance these objectives by:
Asserting America's commitment to shared prosperity, peace and security, democracy, and governance as foundational principles of U.S.-Africa engagement.
Restoring and reinvigorating diplomatic relations with African governments and regional institutions, including the African Union.
Ensuring the U.S. Government and U.S. Foreign Service reflect the rich composition of the American citizenry, including African diaspora professionals, and
Continuing the Young African Leaders Initiative and deepening America's commitment to engage with Africa's dynamic young leaders.
From immigration, to the economy, healthcare and education, the Biden -Harris ticket also proposes a laundry list of things or reforms that could have significant impact on the African diaspora.
"Since the 1970s, the African immigrant population in the United States has roughly doubled every decade. Through employment and educational exchange programs, many African immigrant communities have flourished in the United States, building a new generation of highly educated and socially conscious Africans throughout our country. Representing nearly 2 million first-generation Americans, it is one of the fastest growing immigrant groups," the Biden -Harris ticket notes.
"As president, Biden will immediately do away with the Trump administration's inhumane immigration policies," The platform also expressly indicates commitment to :
-Preserving the longstanding principle of our immigration system to reunite families and enhance our diversity,
-Keeping families together by providing a roadmap to citizenship for nearly 11 million undocumented immigrants, including Dreamers,
-Reversing the travel bans aimed at decreasing legal immigration to the U.S., including the Muslim travel ban which has severely impacted Nigerian, Sudanese, Somalian, and other diaspora communities, and
Restoring America's historic commitment as a place of refuge for those fleeing war or persecution.
Harping on education, the platform expresses cognizance of the fact that the African diaspora sees this as a gateway to employment and economic security. In addition to proposing a comprehensive plan to invest in children's education from birth through 12th grade, as well as for educating and training Americans beyond high school, as President, Biden says he support educators by giving them the pay and respect they deserve. His campaign is also pledging to ensure that zip code, income, race and disability are not determining factors in the ability of children to access education. In what may be music to the ears of many, the democratic ticket is making a commitment to handle student loan debt, while supporting historic Black Colleges, Universities and Minority serving Institutions.
"Members of the African diaspora have bravely stood on the front lines fighting against COVID-19. Many are the doctors and nurses who have been treating the infected and compassionate nursing home staff who have been caring for the elderly," the platform notes in acknowledgement of the important but often ignored role of the African diaspora in fighting the pandemic.
The Biden-Harris ticket says it will ensure front line workers receive appropriate personal protective equipment, get appropriate COVID-19 testing based on their risk of exposure. The campaign wants access to free COVID 19 testing, and the vaccine when one becomes available.
"The adoption of AD4Biden's policy recommendations is yet another affirmation of the Biden-Harris Campaign's commitment to equity and inclusion of the African Diaspora communities into political process," says Philomena Desmond, Co-chair of AD4Biden. Describing the move as unprecedented, Philomena Desmond said this is why our community will turn out in record numbers to vote for Biden-Harris and down-ballot Democratic tickets."
According to Amb Micheal Battle, "Vice President Biden and Senator Harris have put the African Diaspora at the center of their African Agenda."
Battle, a Theologian and former U.S Ambassador to the AU and ECA , goes further to say "they are committed to promoting peace and prosperity in Africa, and more importantly to building a mutually beneficial partnership with African nations."
To Aisha Biro Diallo, who co-chairs both VA and Washington DC Women for Joe  Biden & Kamala  Harris and African Women for Biden -Harris , "we are united behind Joe Biden and Kamara Harris because of their integrity, compassion, unrivaled experience, leadership and commitment to supporting women issues and promoting democracy"
Pastor Ghandi Olaoye of Jesus House DC, who recently convened over 150 Pastors to deliberate on the upcoming elections, says that "in Vice President Biden, we see the type of leadership America needs in order to heal. Joe Biden has the quality to unite our communities, restore justice, equity and fairness to all. He will bring decency back to the presidency and truth to leadership"
With voting already underway for the elections officially scheduled for November 3, the Biden -Harris ticket is working hard to earn the vote of the African diaspora with outreach events on schedule for the remainder of the campaigns.
Though he may not have any specific policies towards Africa or its diaspora, a group of Congolese has cast their lot with President Trump. The group has so far not responded to media questions