Dr Christopher Fomunyoh on how to reverse the trend of Democratic Backsliding sweeping across Africa
By Amos Fofung
US-based Dr. Christopher Fomunyoh, Senior Associate & Regional Director for Central and West Africa at the National Democratic Institute, NDI, has indicted some African states for failing to uphold democratic principles thus contributing to the chronic democratic backslide that has swept across Africa for the last decade.
In his presentation dubbed "Democratic Backsliding in Sub-Saharan Africa before US Congress House of Foreign Affairs Committee, Subcommittee on Africa, Global Health, Global Human Rights, and International Organizations, he listed democratic states which has over the years waved goodbye to democracy due to tendencies adopted by heads of states. He was however optimistic is stating that all hopes were not lost as these tendencies could be reversed.
Addressing the committee on Wednesday, September 30, 2020, Dr. Fomunyoh who has put in over twenty-five years at the NDI, stated that West Africa is no longer the trailblazer it used to represent in the continent. Stating that there are now fewer democracies in Africa than was twenty years ago, Dr. Fomunyoh pointed to the fact that with Mali experiencing a military coup and the controversies of incumbent presidents in Guinea Conakry and Ivory Coast, the faith of West Africa's democracy is swinging on a rope. 
"From 2019, the democratic trends have reversed with less democratic nations in Africa now than there was in the 90s," the political scientist cum civic advocate on African politics and democracy told the house session chaired by Karen Bass.
In his testimony before the house, Dr. Chirs Fomunyoh stated that West Africa formerly seen as the model for democracy is now sliding towards a downwards trajectory with far devastating consequences should care not be taken. To him, the downward trend could see West Africa, regarded as a harbinger of peace in Africa become like Central Africa noted for hosting most world autocrats.
"Regrettably, by 2019, democratic trends reversed, and there are now fewer democracies in Africa than was the case 20 years ago. Notably, West Africa, previously commended as a trailblazer region, has seen serious backsliding as Mali experienced a military coup, and major controversies have arisen about the candidacies for reelection of incumbent presidents in Guinea Conakry and Côte d'Ivoire," he said before adding that.
"African democrats face a growing, complicit and dangerous web of internal and external conditions and actors that aggressively seek to thwart their democratic aspirations in favor of authoritarian opportunism."
The Cameroonian-born democracy expert who has mediated protest and election-related conflicts across Africa noted that the outbreak of coronavirus has further sunk democracy in the agile continent.
"The COVID-19 pandemic has not helped, as it has slowed or impeded election preparations, and generated fears that in some countries with national elections scheduled to take place before the end of the year, incumbents would abuse emergency powers to limit freedoms of expression and assembly and further shrink political space. Presidential elections are scheduled to take place in Burkina Faso, the Central African Republic, Côte d'Ivoire, Ghana, Guinea, Niger and Tanzania, while parliamentary elections initially scheduled for this year in Ethiopia have been postponed indefinitely."
On what is responsible for such downward trend, the international recognized Dr. Fomunyoh who has also designed and supervised country-specific democracy support programs with civic organizations, political parties, and legislative bodies in over a dozen African countries said they are a mélange of both domestic and foreign ingredients that play against Africa's democratic growth.
He listed factors such as fragility of instruments of governance, modification or removal of constitutional term limits such as in 2008, in Cameroon when incumbent president Paul Biya in his 26th year in office, forced through a constitutional amendment to eliminate term limits so he could stay in power.
He went ahead to add that the correlation between disregard of constitutional norms and authoritarianism, lack of renewal of political leadership and state capture, violent extremism, foreign intervention of some governments such as Russia and China's which he describes as both bullish and assertive and the presence of fragile constitutional frameworks all play against democracy in Africa.
On how to reverse the trajectory, Dr. Fomunyoh pushed for the United States to focus its support towards African youths and technology, an increase in the number of Women with access to political power and decision-making, and the adoption of continent-wide and regional norms and legal instruments in support of democracy and good governance.
Quizzed by the committee chair on his recommendations, Dr. Fomunyoh urged Ivorians to go into the 2020 elections and ensure that they do not make the same mistakes they did in 2010. He added that there is a need to revamp US policies and focus them on African 35 years or younger who constitution 75% of the 1.4 billion population in the continent. 
To the international community, he called for the institution of global platforms within the United Nations systems including within the UN security council to put an end to human rights violations. "Africans themselves need to build synergies, national and regional networks to consolidate best practices and enhance peer-to-peer learning and also invest in empowering women and youth as leaders to safeguard and promote better democratic performance," he said before further recommending that;
U.S. Policy makers:
Revamp U.S.-Africa policy with a view to consolidating investments made over the past three decades in building democratic institutions and fostering governance principles and practices that improve the wellbeing of citizens. 

● Envisage the amplified use of incentives, but also punitive measures such as targeted sanctions against regime leaders and political elites that perpetuate gross human rights violations and atrocities against their own people, and hence trigger violence and armed conflict that decimate the material and human capital of their countries. 

● Prioritize initiatives that support women, youth and other underrepresented or marginalized groups that are the most vulnerable, and hence most likely to be disaffected by the state and to lose faith in the direct and societal benefits of democracy. 

● Calibrate U.S.-Africa engagement to focus intensely on the generation of 35 years and younger as they form the African youth bulge and are, significantly, the generation that has come of age with the democracy wave of the 1990s and beyond. 

To the international community at large: 

● Amplify public diplomacy on measures that strengthen democracy and good governance, as they also are preventive pillars to global crises such as illegal migration, violent extremism, human trafficking and transnational crime. 

● Be consistent in bilateral and multilateral engagements with African countries so as to avoid double standards and elite-driven relationships hampering democratization efforts across the continent. 

● Provide access to global platforms within the United Nations system, including the UN Security Council for substantive discussions on the wellbeing of Africans and an end to the gross atrocities and human rights violation that are a plague on the human conscience.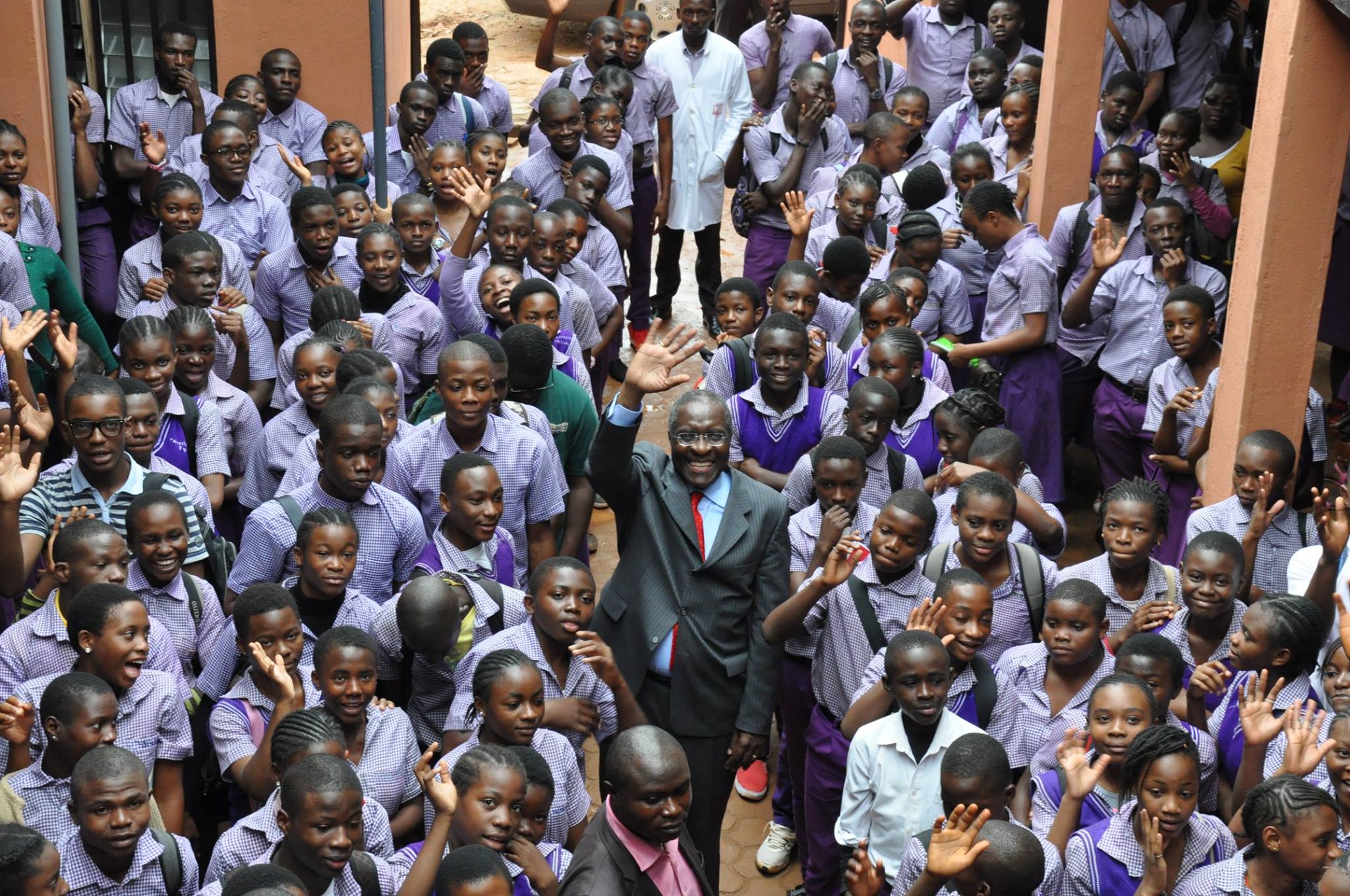 To African democrats: 

● Intensify building synergistic national and regional networks of democracy advocates and champions to consolidate best practices and enhance peer-to-peer learning and support in the pursuit of more just and open societies. 

● Enhance regional diplomatic cross-sectorial engagements, including with statesmen and women, legislators, and regional judicial entities to obtain greater commitments to democratic norms enshrined in regional and subregional charters. 

● Invest heavily in empowering youth and women as leaders with the vision, skills and commitment to safeguard and promote greater and better democratic performance across the continent.