Defence Minister Warns Gambians to Take Care of Peace
By Bakary Ceesay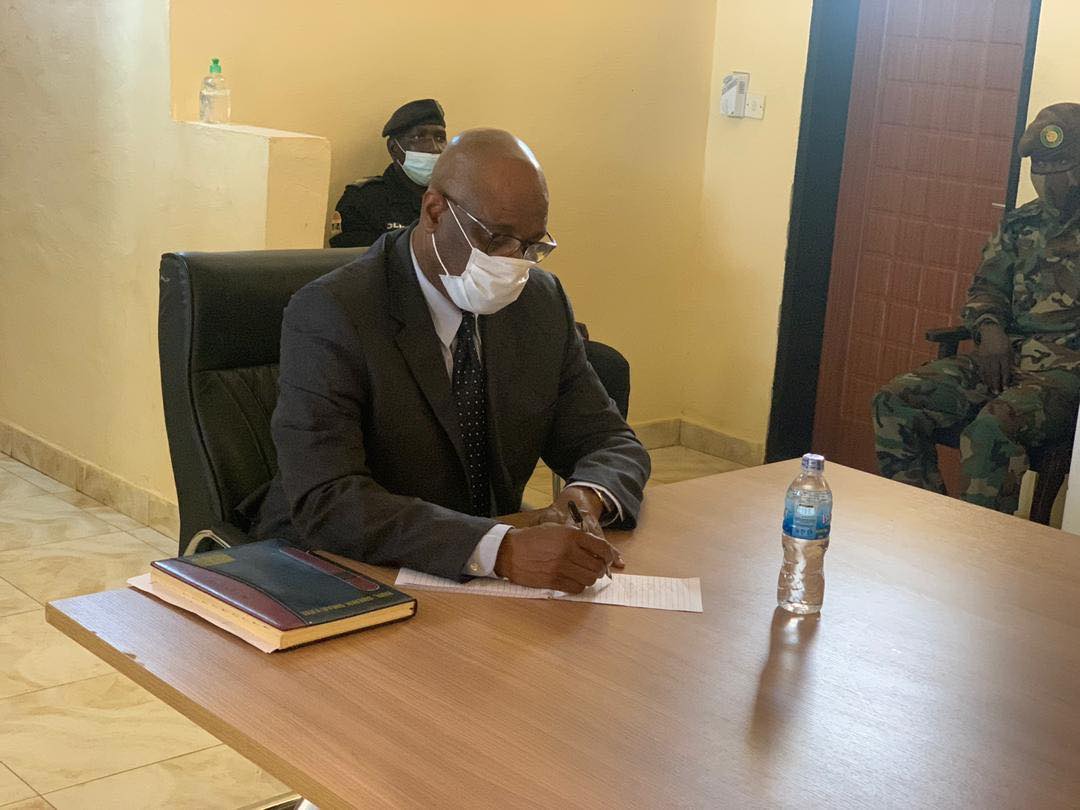 Hon. Sheikh Omar Faye, Gambia's Defence Minister has warned Gambians to take the peace and stability of the country seriously and not for granted.
Speaking to journalists on the six months extension of the ECOMIG Forces in The Gambia, Minister Faye denied claims of disgruntlement within the national army for the extension of the sub-regional forces mandate.
The sub-regional bloc ECOWAS leaders have approved President Barrow's request for an extension of the ECOMIG Forces in The Gambia, during the recent ECOWAS Summit held at Niamey, Benin.
"Gambians are taking peace for granted," the Defence Minister stated.
The former Military Officer cum Diplomat has refuted the claims of disgruntlement within the ranks of the National Army, saying the security are so happy under the current administration.
"Imagine over hundred people have a million in the bank, they have houses and cars…this has never happened before…how could they not be happy," said Minister Faye.
He explained that training packages offered to the officers to different places around the world, including Sandhurst amongst others.
"Security Sector reform is not an event but it is a process," he posited.
He adduced that the process might take longer than his term in office, saying there is no need to rush up things just to start everything all over again as it happened in some of the neighbouring countries. He urged the people to exercise patience and restraint from making inflammatory statements.
He explained that the expiry of the six months extension of the ECOMIG mandate, the sub-regional leaders would come together to assess the situation in the country to decide what to do.
Defence Minister has strongly called on Gambians to be accommodating to the sub-regional troops who are serving the interest of the country.