Cameroon: IPW, TEM Foundation Belgium & Partners Donates School Materials to Children in Bakingili, Mudeka
By Boris Esono Nwenfor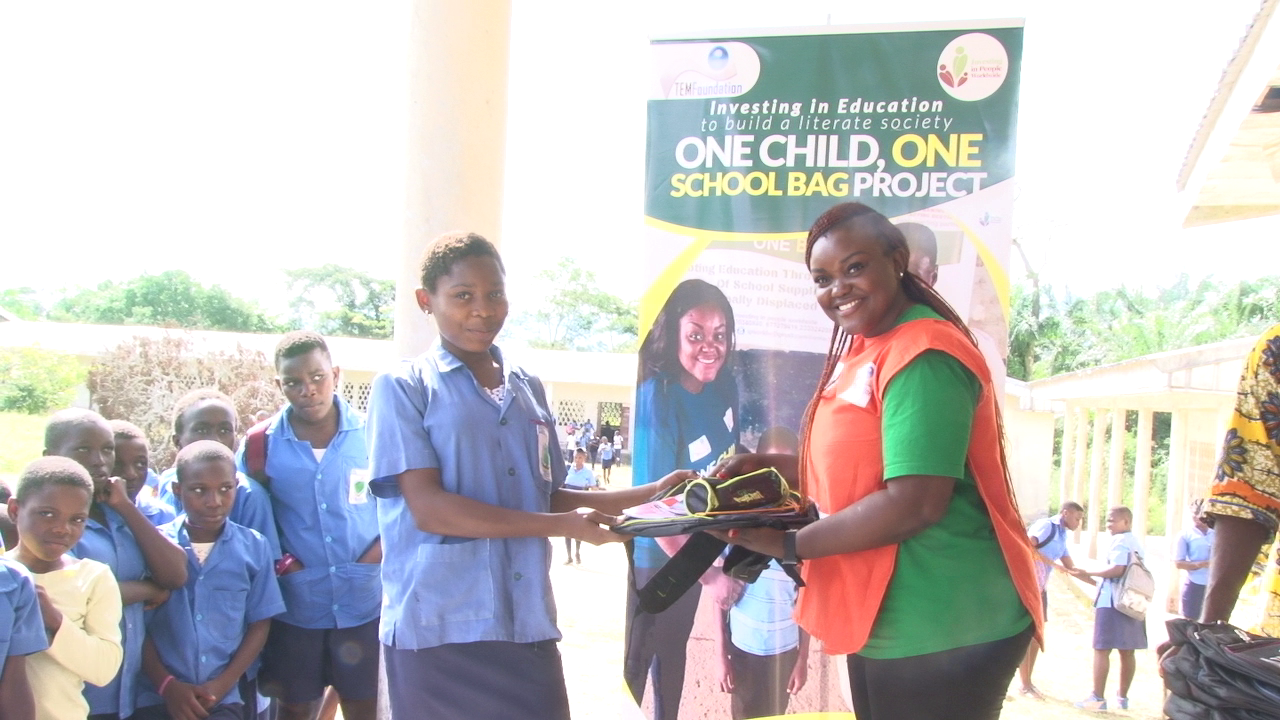 Investing in People Worldwide (IPW), TEM Foundation Belgium and its partners have made available school items such as school bags, pen, pencils, books, rulers and others to aid children as they go back to school for the 2020/2021 academic year.
"We believe these are the basic school materials that a child needs to continue his/her education," Ruth Besong Abunaw, Executive Director of IPW told PAV. "This is the little we can do. We know education is our basic human right; every child wherever has to be educated."
The twin donations to school children at the Government Primary School Bakingili and Government Bilingual Secondary School Mudeka are part of the One Child, One School Bag Project aimed at helping single mothers take care of the children. This year, IPW succeeded in reaching 100 children, up from 45 last year.
The project was sponsored by TEM Foundation and Impelemented by IPW. These two organisations conceived this project to assist IDP children in Women headed households in the conflict affected areas of the south west Region of Cameroon.
"We have a lot of women who have become the head of households; women who are widows because they cannot explain where their husbands are and women who are guardians to these IDPs," Ruth Besong Abunaw said.
"We aim to assist women, to ensure that we reduce the burden on them to carter for these children single-handedly. We are coming to invest in their education; to ensure that they are giving the opportunity like others even though their fathers are not around but they can continue schooling."
With the present socio-political crisis going on in the country's North West and South West Regions, Bakingili has been identified as a hub for Displaced persons. The area like that of Mudeka has been harbouring displaced persons fleeing violence in their area of residence.
The criteria for selection of the beneficiaries involved the children coming from a woman-headed household. These could either be a single mom, handicapped, widow or an IDP guardian.
Stanley Funjong, Head Teacher St Peter Catholic Primary School Mudeka has called on the donors to come back again knowing some children were not able to benefit from the donation. "We are hoping you come back as it will go a long way to help their parents," He said.
The donation was a timely exercise looking at the fact that some of the kids have been going to school without the basic school items. Many of the kids have had to go to school with torn bags, plastic bags or bags begged from their friends.
"We have taken a particular interest in this project because it is a women-specific project and we hope to assist women in the best possible way we can," Ruth Besong added. This is a project that is done every year with last year carried out in Tiko.
Receiving the gifts, the children thank the donors while also promising to make good use of the materials provided to them. "I never had a school bag but now I have a school bag, thanks to Gemeente Mol," One of the beneficiaries said. "Thanks to Saris Media Factory for my new school bag," another stated.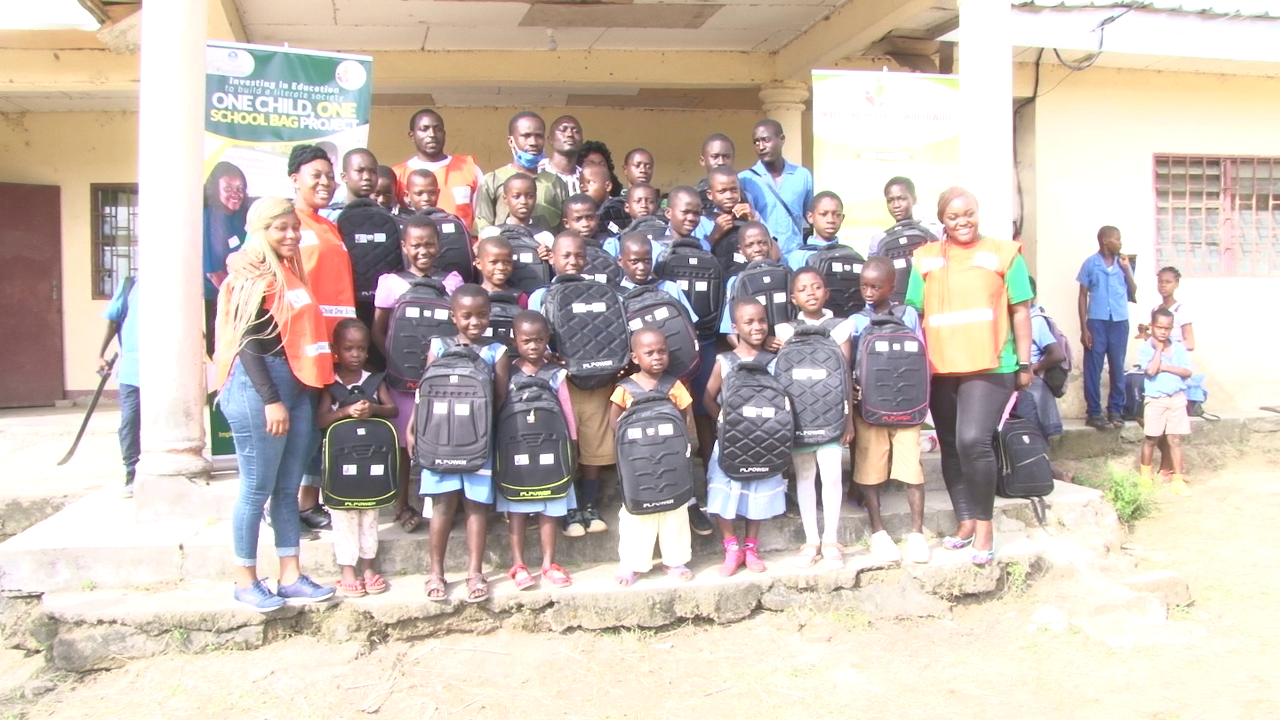 Cecilia Namondo said: Thank you to Edward Trailers for the help to support my children to provide these gifts. It will help my child." Words of gratitude were also extended to TEM Foundation Belgium, Tessa, and all those who made the project a success.
About Investing in People Worldwide
Investing in People Worldwide aims to build a resilient community in which women, girls, and youths engage in sustainable development activities to attain their full potentials in societies where their rights and their dignities are respected.
About TEM Foundation Belgium
TEM Foundation Belgium is a non-profit organization. Tem is an acronym for Training, Empowerment and Management. Its mission is to train, and empower the underprivileged, the poor, afflicted, marginalized that will better the lives and that of the communities.