Cameroon: Hon. Tabot Lawson Bakia Comdems Killing of Some 7 Students
By Boris Esono Nwenfor
Honourable Tabot Lawson Bakia, MP Kumba Urban has condemned the killings of some 7 Students of Mother Francisca Bilingual Academy, Bamileke Street, Fiango Kumba, South West Region of Cameroon.
The killings carried out by yet to be identified gunmen this October 24, 2020, has been greatly condemned by the population. Many have taken to social media to show their detest of the killings.
Here is the full statement of the member of parliament regarding the killings.
I just received the shocking news of a terrorist attack this morning, Saturday, October 24, 2020, on students of Mother Francisca BILINGUAL ACADEMY, Bamilike street, Fiango, Kumba Two subdivision. Arriving the scene, I was face to face with a gory sight, four corpses of young Cameroonians, some with completely shattered skulls. As I rushed to the Kumba District hospital to abreast myself with the wounded situation there, I was once more, painfully greeted by another corpse as the hospital emergency unit put on a fierce fight with the nine other critical cases.
The dastard attack has, at the time, I was leaving the hospital claimed the lives of at least 6 of the students. What is their crime? What were these students guilty of to be sent to their early graves? When did the zeal to be educated become a crime that could warrant such barbaric summary execution? Wen did it become a crime?
It's against this gruesome murder of our children by the terrorists who pass for protectors that I avail myself this opportunity to condemn, in strong and vehement terms the bloody attack on innocent children in class while exercising their inalienable right to education. I call on the peace loving the population of the city of Kumba to remain, calm and vigilant. I equally entreat my people of Kumba to collaborate with the defense and security forces by reporting suspected terrorists, (Separatists) within their vicinities to the defense forces, the SDO, DOs of Kumba One, Two and Three, myself and the Mayors of the three councils. Kumba denizens must henceforth denounce and expose these terrorists who claim to protect them yet slaughter them including school children on a daily basis.
I urge parents to discard the fear these rascals want to instill through such diabolic act to implant into them. They should continue to send their children to school. The military is very alert to protect.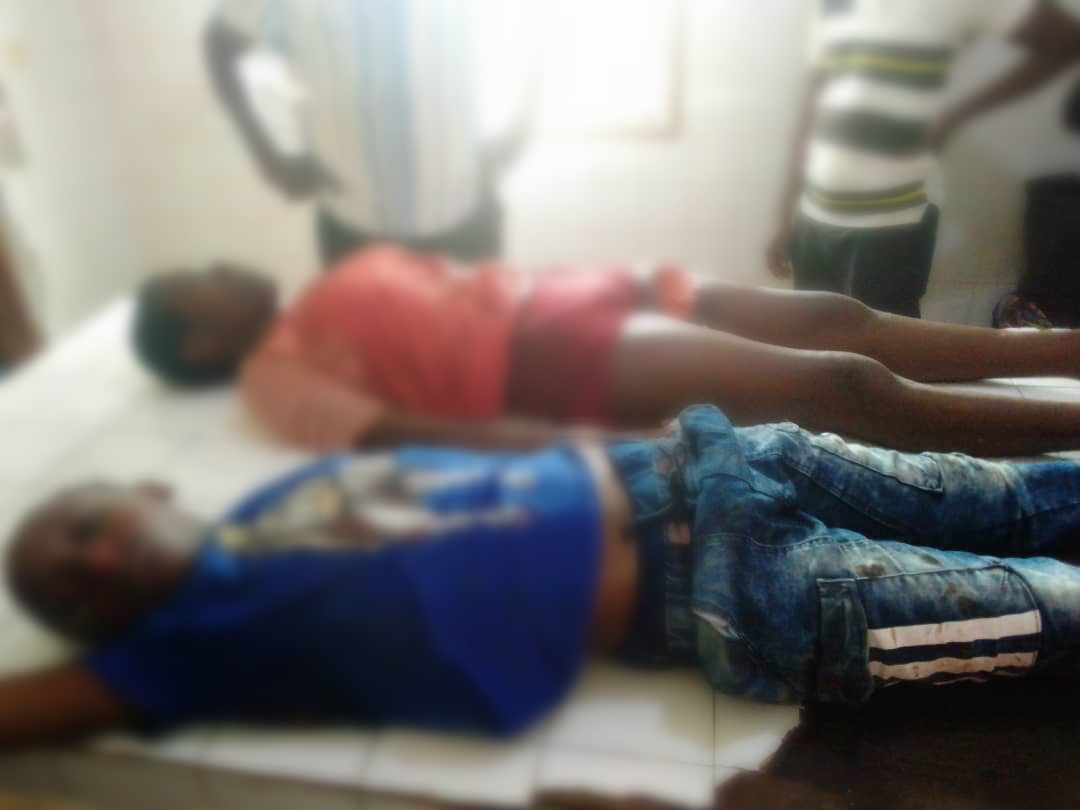 With an effective school resumption in the Metropolitan town of Kumba made possible by the serene atmosphere reigning, more than 10.000 children of both the Basic and Secondary sections have been taking to their classrooms for lessons. Their joy to regain learning rooms is huge. , We won't therefore allow some drug addicts to ruin our children's future again. That's why we must all stand up and denounce them.
It should now be incumbent on us all to rise and fight this outlaws who are cementing trouble in our towns, and by extension, our Region. We mustn't allow the hoodlums to want to sabotage our school year any longer. Enough is enough.
Permit me use this platform to call on International community to bring to book those sponsoring terrorism activities back home in Cameroon while taking refuge in foreign countries.
Their scare schemes shouldn't deter anyone, not at all.
Before I end, accept my profound and sincere sympathy to those who lost their children in the macabre act and a speedy recovery to the wounded.
The city mayor, the Mayors of Kumba I, 2,3 and my humble self has pledged to foot the bills of those injured during the attack and to give financial assistance to families that have lost their children in the attack. The token will enable give the fallen children befitting burial.