African Development Bank flagship annual report wins top international award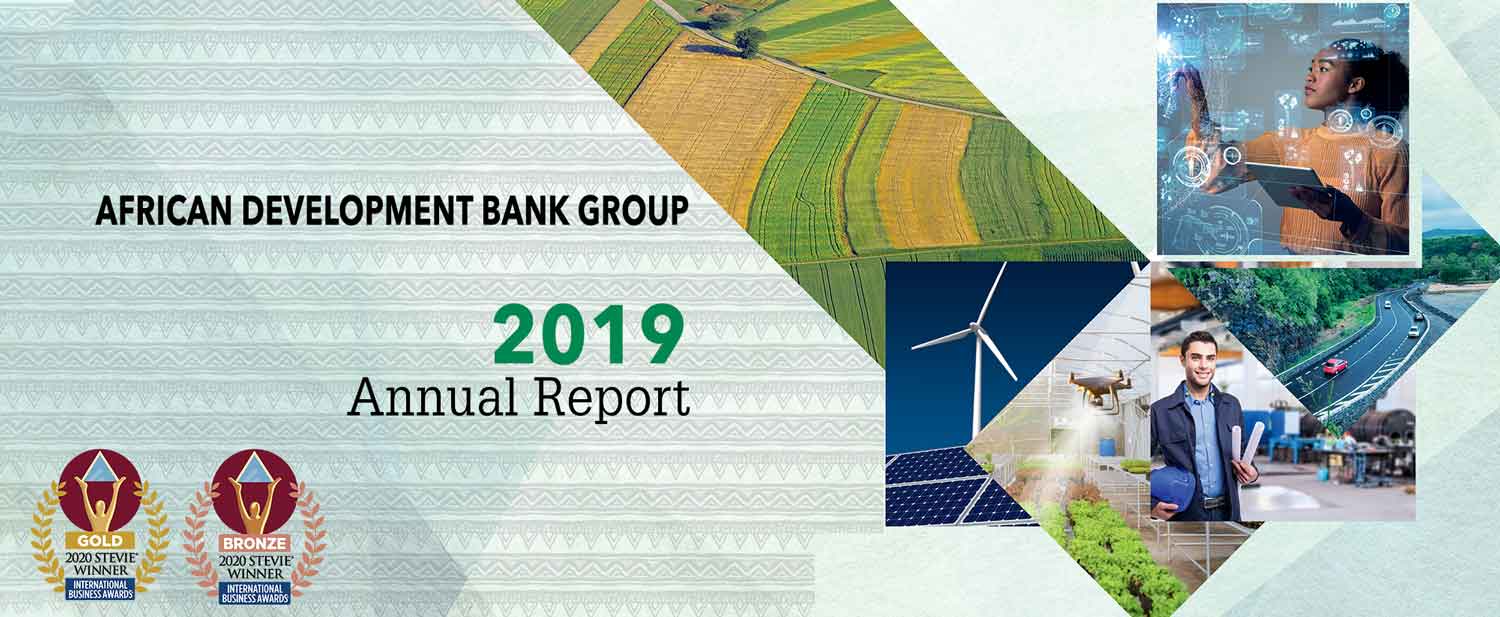 The African Development Bank has been recognized by the Stevie International Awards, joining the prestigious list of organizations that have received one of the business world's highest honors.
The Bank was awarded two prizes for its 2019 Annual Report, taking gold in the publication category, and bronze in the video category.
The Stevie International Awards competition was created in 2002 to recognize outstanding organizations and highlight their positive contributions globally. More than 12,000 nominations are received each year.
"I am proud to lead an organization that has consistently been recognized for its commitment to excellence. This award is a great honor for the African Development Bank and especially for its staff for their dedication to exemplary work," said Akinwumi Adesina, President of the African Development Bank Group.
"Awards like these re-energize our efforts to deliver the highest level of service to the people of Africa," Adesina said.
"This is an excellent achievement for the Boards of Directors, Management, and the Bank's staff. The award is a true reflection of the commitment, diligence, dedication, and high-quality of work of the Bank," said Ahmed Zayed, Executive Director and Chairperson of the Boards' Committee on External Communications and Preparation of the Annual Meetings, African Development Bank.
Recent Stevie International Awards winners include Acer Inc., Apple, BASF, Ford Motor Co., ING, Roche Group, Samsung and the International Finance Corporation of the World Bank Group.
"This award validates the commitment of the staff and management of the African Development Bank Group to produce world-class knowledge products that support the policies and decision-making processes that contribute toward improving the lives of Africans," said Bank Ag. Vice President and Chief Economist Charles Leyeka Lufumpa, whose Research Department led the preparation of the 2019 annual report.
"The award is a testimony to the African Development Bank's dedication to excellence and ability to set high standards for corporate delivery to serve Africa. The report is a product of great collaboration across teams of the Bank and with the Board of Directors," added Hanan Morsy, Director of the Research Department.
The Bank will be recognized during a virtual ceremony to be held on 1 December 2020.
The institution's annual report is a statutory corporate publication that aims to convey concise information on its activities and achievements during the year under review. The report also highlights financial management and financial statements during the period.