350.org expresses solidarity with Nigeria's #EndSARS movement while condemning the injustices being meted on Nigerian nationals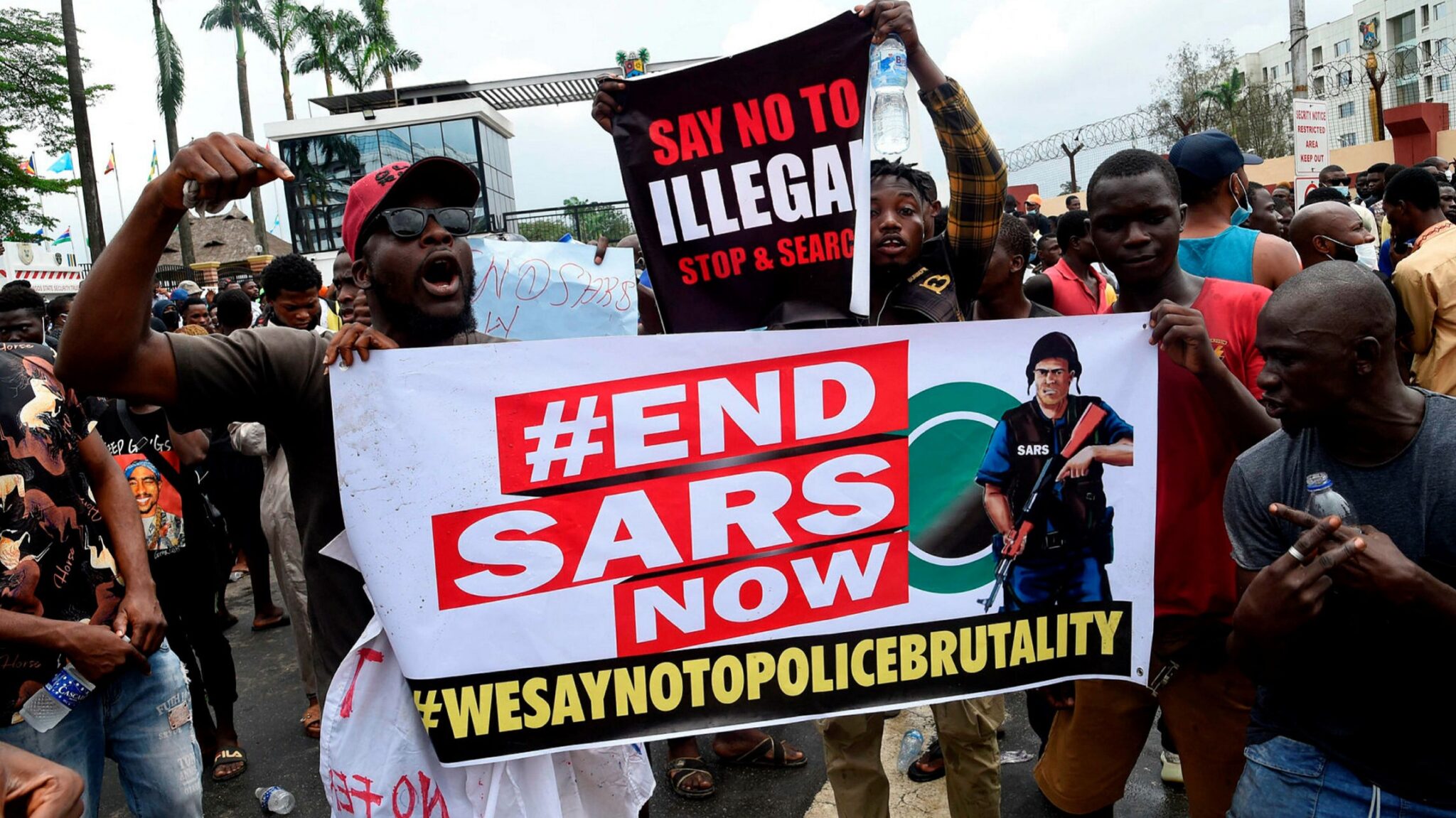 Lagos, Nigeria — In the past week, the world has witnessed senseless brutality against human rights champions and Nigerian citizens at large who have been calling for the disbandment of the crack police unit under the banner of #EndSARS. This crack police unit has been at the centre of extra-judicial killings and many other human rights abuses.
Landry Ninteretse, the Africa Team Leader of 350.org said,
"As an organization that firmly believes in social justice we strongly condemn the police brutality and human rights violations happening in Nigeria, taking away innocent lives. It is unacceptable that the same citizens that have been brutalised by the security forces and are calling to an end to these injustices are facing repression and abuse from the same government that swore to uphold their human rights.

As a global community, we stand in solidarity with our brothers and sisters in Nigeria and urge the Federal Government of Nigeria to swiftly bring an end to police brutality and the disregard of basic rights, a first step towards ensuring safety and real social justice for all Nigerian citizens. We too say #EndSARS!"
Yesterday, security forces in Nigeria opened fire on peaceful protesters in Lekki, Lagos killing at least 20 people. This latest incident demonstrates the intolerance of the Nigerian government as well as its inability to amicably resolve the police brutality concerns that have been raised by its citizens.