Sierra Leone : Savage Street Bridge collapses
By Ishmael Sallieu Koroma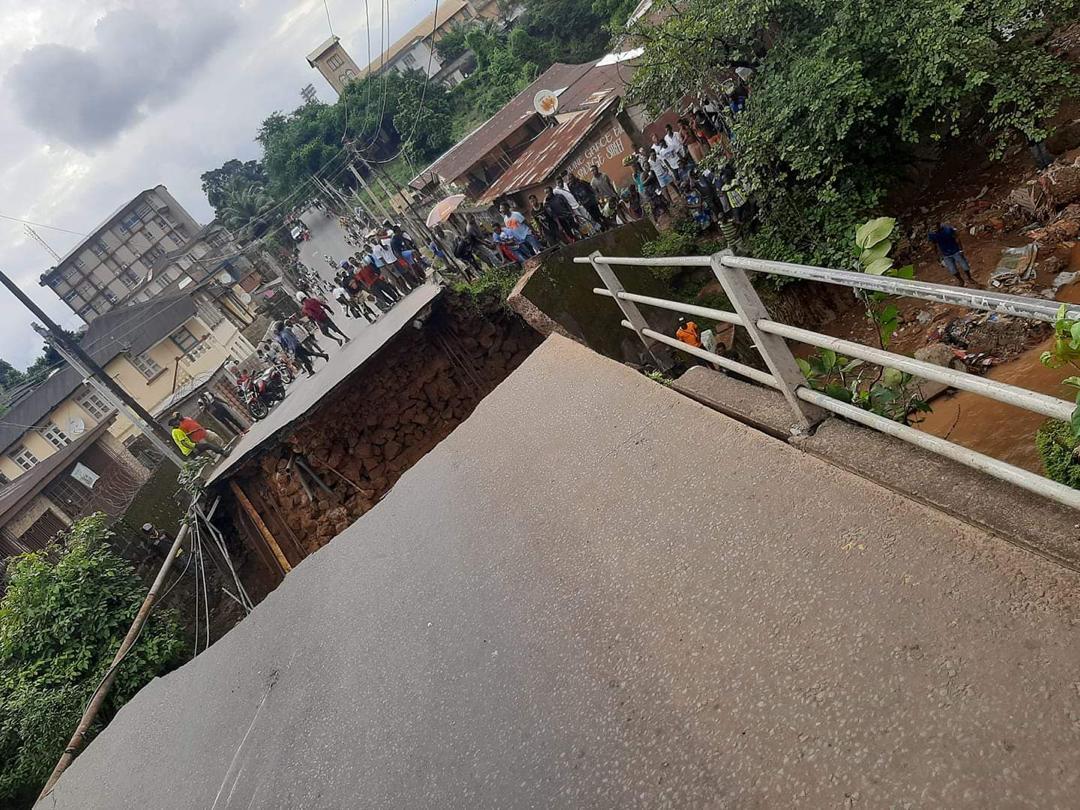 One of Sierra Leone's oldest bridges in the country , the Savage Street bridge that connects St. John , Syke Street to the West of Freetown has collapsed this evening with no official death report announced so far.
The bridge which is one of the oldest in the country with no exact date when it was built has been a main route connecting people daily from the West of the capital city of Freetown to the Central Business District.
There have been several complaints my residents living in the savage Street community calling on the government to repair the old infrastructure but fell deaf ears with many Sierra Leoneans and residents in the community blaming to not taking the lives of citizens seriously.
In 2018, the then Sierra Leone Road Safety Authority (SLRSA) Executive Director David Panda Noah, now Minister of Internal Affairs in the country, told Awoko Newspaper that the savage Street  Bridge is  "a disaster waiting to happen" as road audits have determined that it is unsafe because of nearby mining stating that their role as an institution  is to do the audits and report to Ministry of Works and Transport and Sierra Leone Roads Authority (SLRA) for their attention.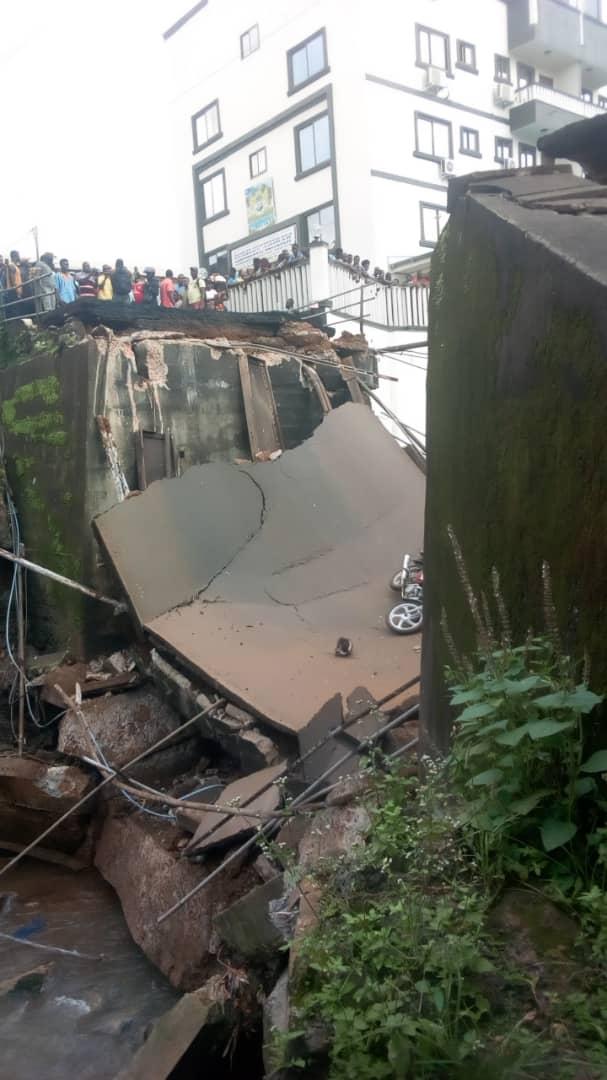 City Mayor Yvonne Aki- Sawyer in an interview live on local TV, African Young Voices (AYV) told citizens that the collapsed of the Savage street has shown us a country about the importance of road maintenance in the country adding that the kind of maintenance involved in bridges is different to roads.
" This is the responsibility of the Sierra Leone Roads Safety Authority and I think there is something else that is troubling me of what I am seeing. This is not council's responsibility . There is roles of responsibility and that council , we are seriously resourced constrained. These kinds of work is not our own domain , funds are out there to do maintenance on these infrastructure,'' Yvonne Aki-Sawyer told AYV in a live interview at the scene.
She went on to say she is not casting any blame on any individual as this is not the time for such rather its time to come collectively as different sector players to see how best they can solve the problem.
Citizens took to social media after the collapsed bridged was shown live on Local Television stations , to demand government to do road safety audit on other bridges across the country like the old Rail way Line Bridge , Rogbere Bridge among others.
"Sierra Leone Roads Authority (SLRA) must now tell us whether Kingtom , Old Railway Line and Tengeh Town Bridges are all strong and safe enough for use. God help us ,''Journalist Mohamed Jaward Nyallay wrote on his Facebook account.
Another Facebook user Fatmata B Jalloh , a popular social media commentator in the country wrote on her Facebook feeds "I am still wondering why we are always waiting for a disaster to happened before we find solutions. Negligence is a big hinderance, lack of maintenance is another war. Praise be to God it didn't cause any catastrophe , considering it been a strategic route for so many people. Thus, this makes my mind ran into the Rogbere Bridge . I hope and pray that they will soon finish the new bridge so that the old one will not cause any trouble''
Several governments officials from the Ministry of Internal Affairs , Information Ministry , the Office of National Security to see the level of disaster that has happened to one of the country's oldest bridges.