Sierra Leone : Patronize Us To Boast Agric Productivity FINIC Appeals To Government.
By Ishmael Sallieu Koroma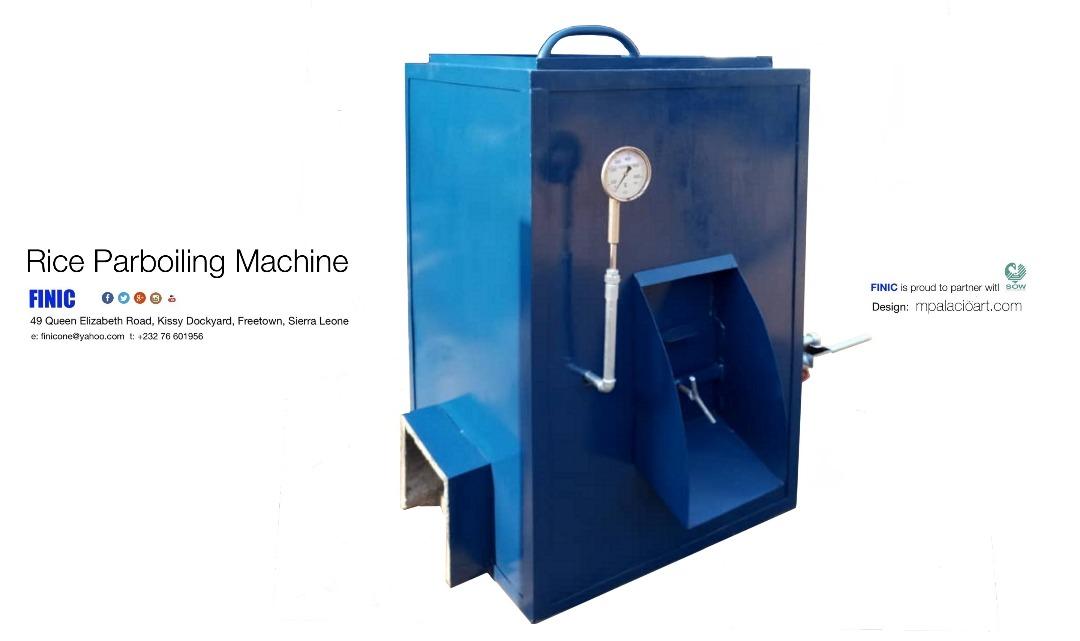 The Chief Executive Officer of Fomel Industries and National Industrialization Centre, popularly known as (FINIC), Foday Melvin Kamara has called on government to patronize with his company , an enterprise that designs and manufactures agricultural machines in the country in order to boost agricultural productivity for farmers.
Speaking in an exclusive interview with Panafricanvisions.com, on Tuesday 8th September , at his factory, Kissy , East of Freetown , Foday Melvin Kamara said that most times when people talk about boosting production in agriculture, what comes to their mind is having tractors ,which some of them don't understand how to use it , and most of them do not have the culture to maintain them , adding that they do not have the skills well enough to operate those machines and thus end up not helping the farmers.
"And so, if people like us are given the chance to come out with technology that his home grown , that is done taken into account the circumstances of this country will be very helpful. I have always said, we can use Okada to do lots of operations within the agricultural sector particularly production like in ploughing , processing and rice milling, an okada can do that . so, if we have a sponsorship by way of patronage, a lot of things will come out that will enhance in the boosting of agricultural productivity in the country both in terms of growing of the plants as well as adding value to them,'' he said.
Foday Melvin Kamara said there has not been much collaboration by governments both past and present stating that one will expect that government collaborate and patronize with them especially about mechanization in the agricultural sector by the Ministry of Agriculture.
" One absolutely will expect that we should collaborate with government , meaning government to patronize us , when government has anything to do or think about mechanization can come to people like us that is always doing this kind of work. That is our expectation and that what we are doing is bigger for the nation and us that are doing the job .we expect that; on that account , the government or governments to patronize us but that is not happening . I mean, with that who should be blamed , me or the government? What I'm doing, to me , it is more beneficial to country than to me as a personal person and then the government that our work will benefit which creates employment for youths, they don't patronize me,'' Foday Melvin Kamara said.
Foday Melvin Kamara added that if the government do not place him up there for the youths to see him as a role model how can the country industrialize adding that if we don't industrialize , how would that benefit the government thus it will create unemployment and badly affects the nation which will in turn creates unrest and chaos.
"People wants to work , if there are no places to work , they will put their talents into a negative form . so, I expect that the governments , both present and past to patronize me . That's how I see it .The time actually that I should spend to go to the corridors of power to lobby, and buy from me , is difficult to do as long as I am not able to sing the political songs . It is something that I am not able to do , therefore , I prefer the government gives me task once in a while, developing machine systems that will be according to our circumstances to enhance productivity in the agricultural sector and also enhance value -chain addition. This is one way we can push the country forward,'' Mr. Kamara urged.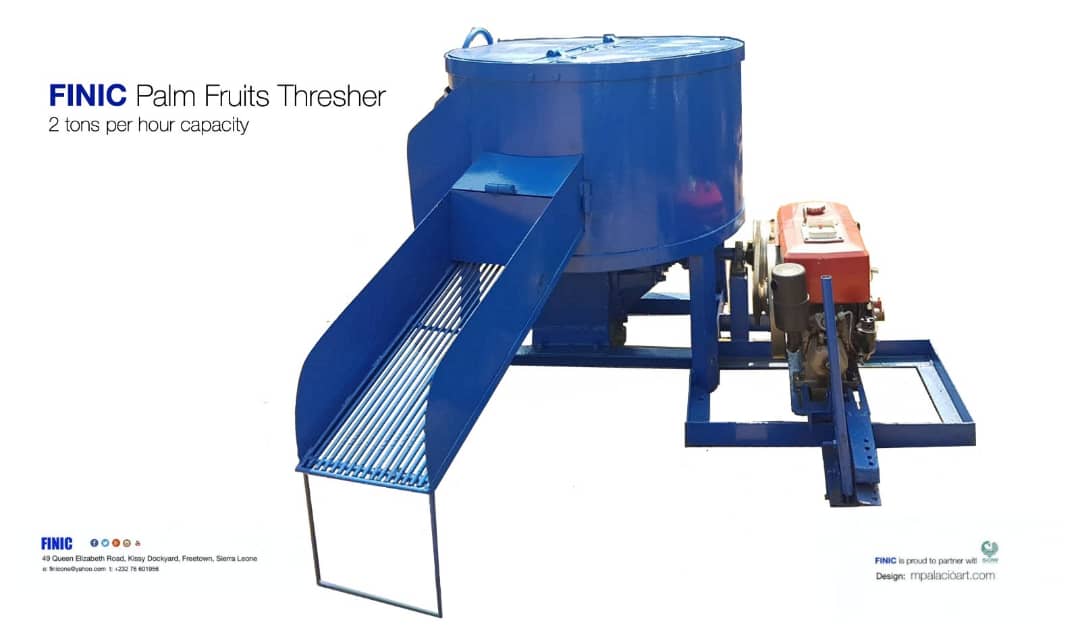 When asked about his company's collaboration with technical institutions, colleges and universities to help students get practical skills in mechanical and automobile engineering, he replied "the collaboration with the universities is ongoing though not how I expect it to be . They sometimes have their students on internship here at FINIC , they will be us with us for one month, two months , and sometimes they used the factory as an incubator centre to hatch their ideas when they are doing their projects. That was going on with Njala , Fourah Bay College , and the for the past four years, that collaborative venture , I am not seeing it as much stronger as it used to be . It is important that the universities collaborate with us because what they trained is more of theoretical than practice but when the students leave the class room , then the theory just becomes something in the head , and something in the head, without been put into use , is as a good as a dead one.
The FINIC boss went on to say , that the world pays for what one does , with that which one knows stating that if one know something in his head, and do not put it into application who will care thus expecting the universities to give confidence to their students to send them to go through trainings at various technical institutions across the country.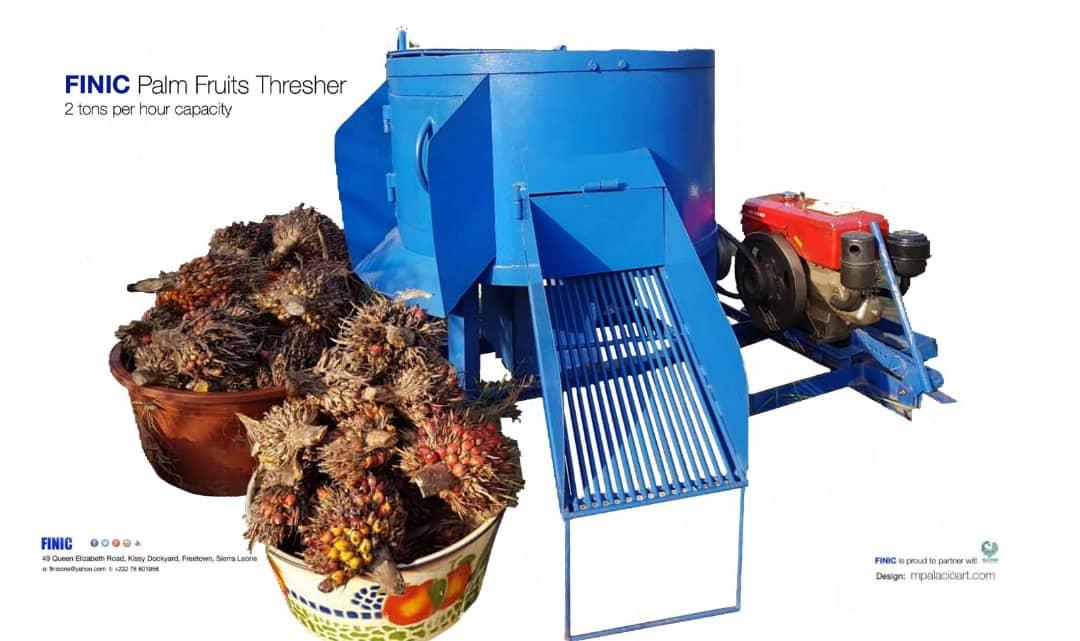 "Thank God the Ministry of Education I think is coming out with some kind of innovative ways for train such people in collaboration with GIZ and also the World Bank they will be coming within the agricultural , technical and vocational institutions package to help people get practical trainings,'' the FINIC boss added.