Egypt joins global climate strikes with calls for Environmental Education to fight climate change
By Asmaa Hanafi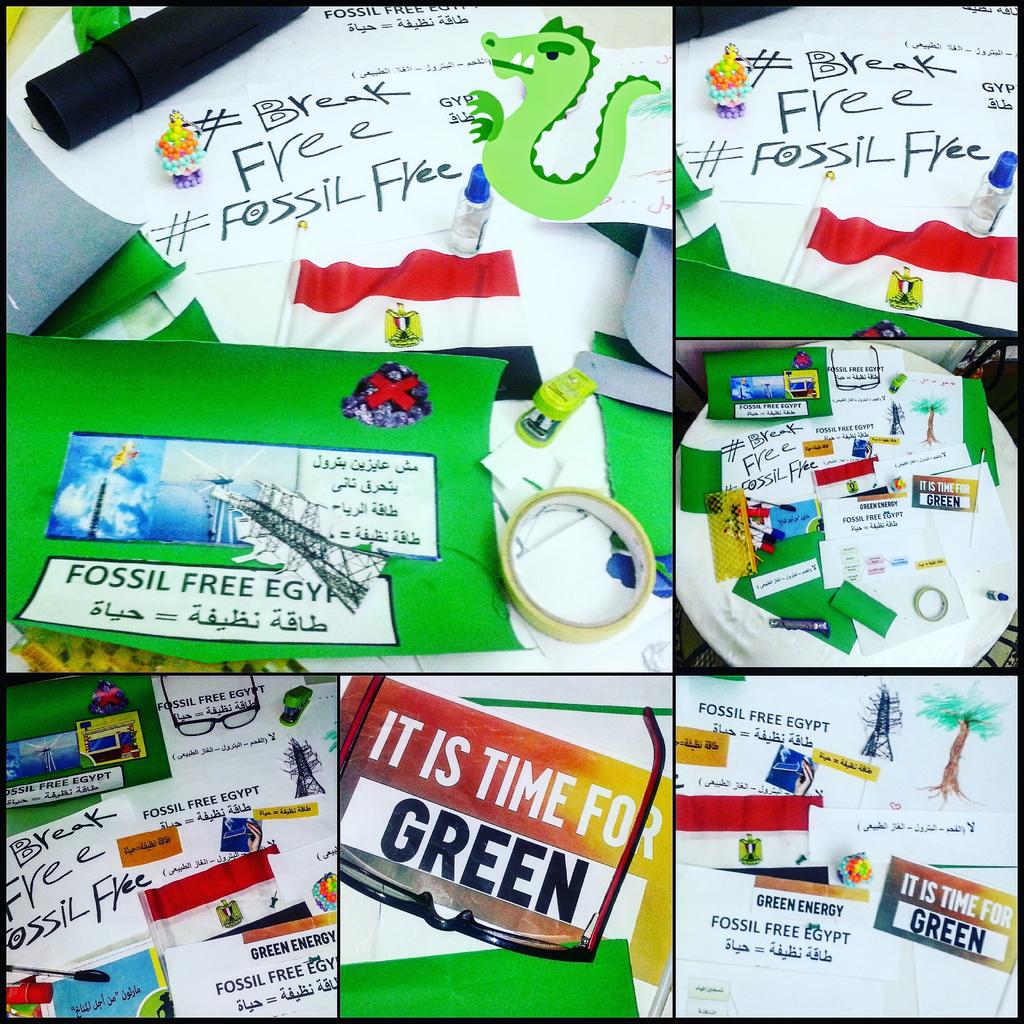 Back At the beginning of 2020 just before Covid-19 the world went highly polluted after stormy weather and heavy rain in Alexandria, Egypt. The bad weather has caused flooding in a number of streets in the Mediterranean city, especially in eastern districts. Alexandria governorate issued warnings to residents,
including asking people to avoid leaving their homes except in case of emergency, and to avoid standing under balconies or beside lampposts. I feel like it's time to speak out climate Justices, climate change is a real and so close to everyone.

Thunderstorms packing heavy rains and lightning caused widespread flooding across Egypt at March 2020, killing at least fifteen people. Authorities shut down Luxor International Airport, a key hub for tourists, and three seaports — the Mediterranean port of Alexandria and the Red Sea ports of Sharm el-Sheikh and
Hurghada. Nile River cruises between the southern cities of Luxor and Aswan, which harbor most of ancient Egypt's monuments, were suspended and several key highways were closed.
In Egypt, schools, nurseries and other recreational venues are closed since the middle of March 2020 due to Covid-19 pandemic. Children are often kept away from friends and loved ones. Families faced unprecedented economic, social and
psychological challenges. To address this anxiety, the stress and the boredom, Green society team shared dozens of advice, tips and resources for parents and children to be able to face these difficult times.
Through campaigns on social media and videos on YouTube celebrating Earth day 2020, the 50th anniversary, Africa day, World Environmental day and finally global climate strikes day.
When the lockdown started, we aimed at keeping all engaged in climate change crisis, feel the difference between polluted Air, hunting animals, cutting trees, movements of cars, burning fossil fuels and improves air quality and encourages wild animals to come out and explore the cities.
It's time for igniting climate literacy and inspire all our family members to be involved in climate change movements that's make us create such amazing stop motion video art taking a story line and illustrate impacts of climate change the problem of fossil fuels from industrial revolution era ending by the solution of plant trees, recycling, upcycling and move to renewable energy. It was a challengeable time to demonstrate every single second of doing this project