Cameroon: Second Edition of Tiko Got Talent Comes Up September 19
By Boris Esono Nwenfor
The second edition of the Tiko Got Talent, an initiative of Mukoko's Hope Foundation, MUKHOF has been programmed for September 19, 2020, in Tiko, South West Region of Cameroon. The event seeks to allow up and coming artists to showcase their skills.
The vision of the Tiko Got Talent is to establish a talent castle, a placed where raw talents can be picked and groom to their full potentials. Some 136 participants registered to participate in this year's event. After the audition, that number has been trimmed down to 36 participants that are going to take part in the finals.
This second edition will feature persons taken part in music, comedy, dance, fashion design, modelling, and the contest for Mr and Miss Tiko. A cash prize of 400,000 FCFA has been made available. Renowned musician Tzy Panchak is the guest artist for this year's Tiko Got Talent.
The winner for the fashion designing category will get a free professional photoshoot for his/her official catalogue sponsored by Maestro, CEO 44pictures. The winner for the singing category is scheduled to get a one-month free promotion on all social media platform by the CEO of Kamer Breakfast.
The first edition of the Tiko Got Talent was held on September 21, 2019, to provide a platform where young, agile and upcoming artists or entertainers could showcase their talents.
"It was an idea but registering the success we had last year was just unbelievable as we didn't think people could believe in the dream and vision. We had over 40 partiuc0pants who registered and took part in the competition and above 800 people who turn out to watch the event," Maurice Njock, SG MUKHOF told this reporter.
One of the challenges faced according to the Secretary-General was the financial aspect. To him, there were limited sponsors since they were looking at the event as it was just the first edition. "We have drawn experiences from last year as this year a host of partners have come in to give materials and financial benefits. We are moving powerfully from this second edition. We expect nothing but the best this year with the people who have shown their interest in participating in the event," Maurice Njock added.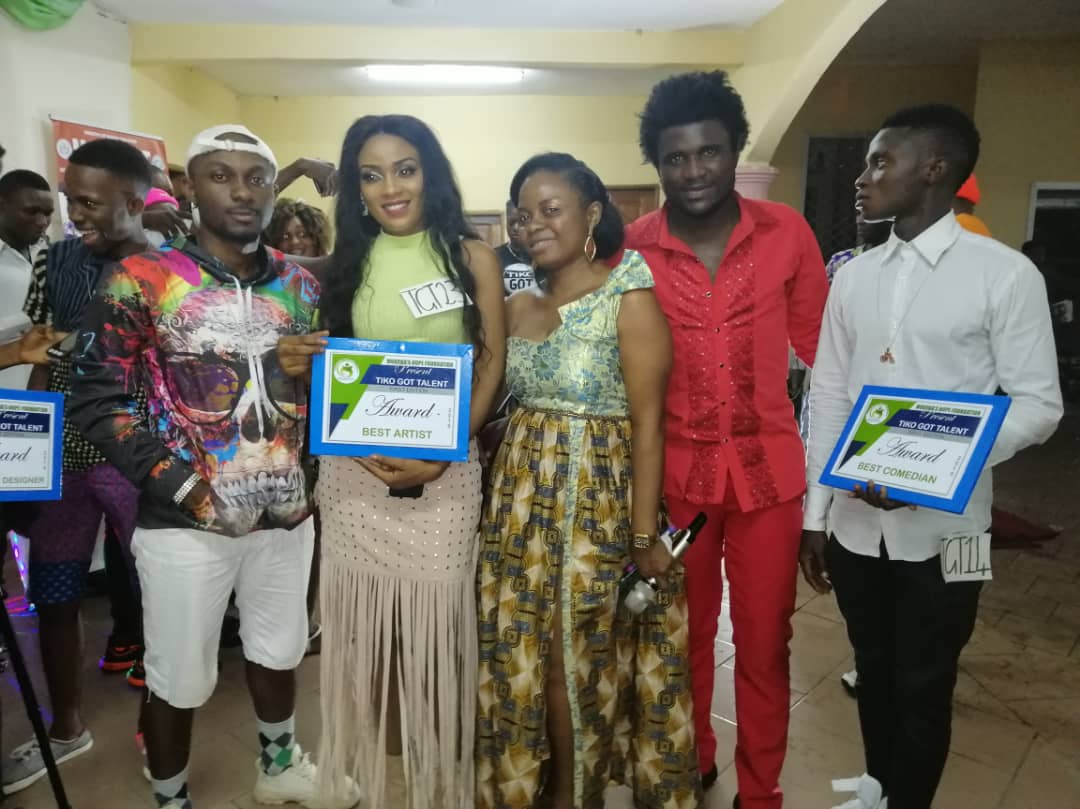 Mukoko's Hope Foundation, MUKHOF, is a non-governmental organization based in Tiko with a vision to alleviate poverty through sustainable development activities in connection with its focus areas of health, education and agriculture. MUKHOF has been in existence for over four years now with several community-based projects having been executed.