Akon Dares Africans To Dream Big
By Prince Kurupati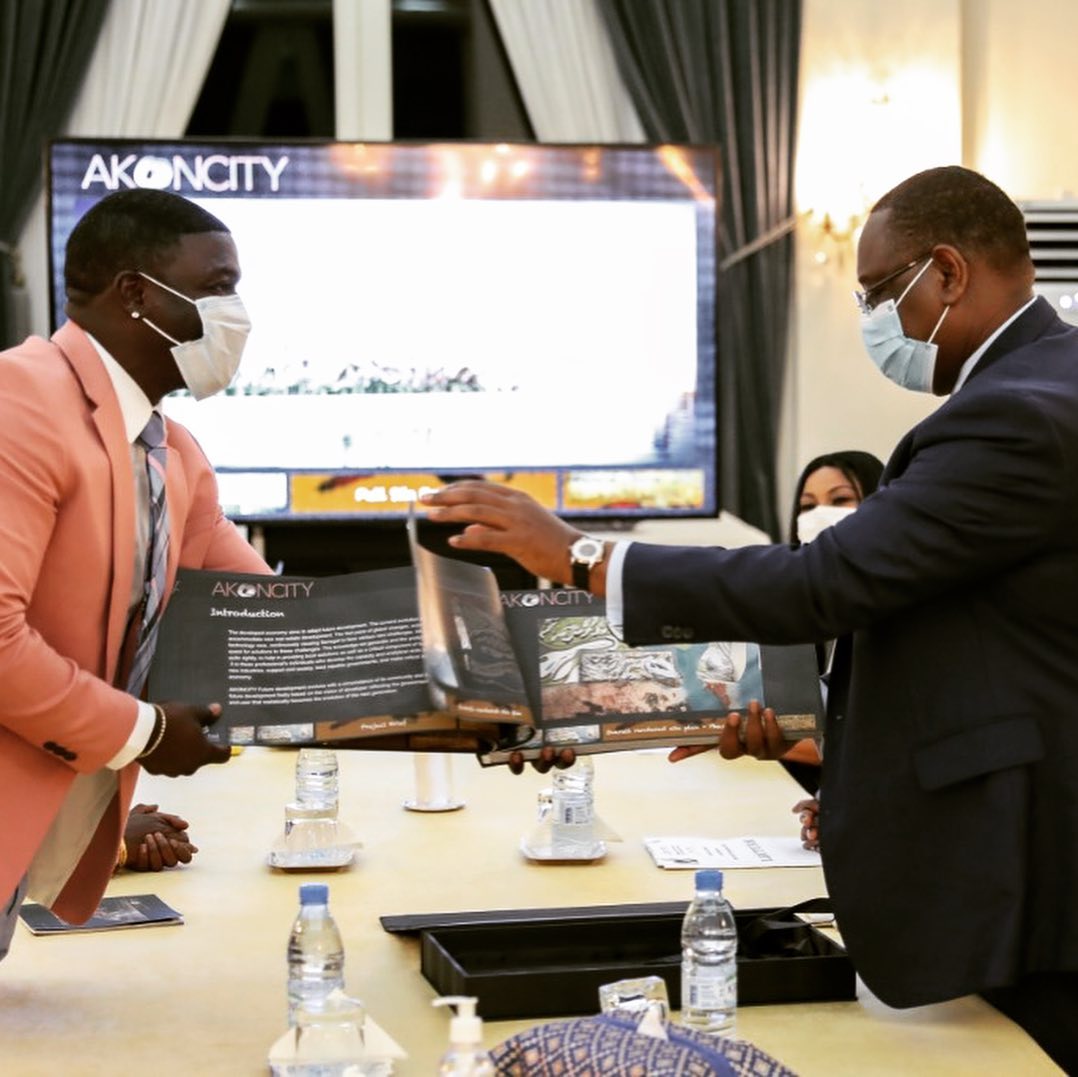 The world woke up to some devastating news on August 28, 2020, as it heard that the first black man to play a lead role in a superhero movie had passed on. Chadwick Boseman affectionately known by many especially children as King T'Challa from his movie Black Panther succumbed to colon cancer at a young age of 43.
In Black Panther, Chadwick Boseman performed the role of a highly prosperous and futuristic country called Wakanda. Located in Sub-Saharan Africa, Wakanda is a town that enjoyed massive prosperity owing to the abundance of Wakandan Vibranium, a mineral that possesses the ability to absorb all vibrations as well as kinetic energy directed to it. Boseman's role in the movie inspired many people as it exposed the fact that Africa can indeed rise and become a powerful continent while also exposing the fact that a black man has the potential to transform a poor country into a globally competitive country. One man who was inspired by Chadwick Boseman is the Senegalese singer Akon.
Drawing inspiration from the movie Black Panther, the singer cum business magnate Akon had a vision to transform his home country into a superpower much to the levels of the fictional country of Wakanda. Akon first outlined his vision to turn Senegal into a Wakanda-like country in 2018. At the time, the Senegalese singer said that his vision was to create the first technologically advanced and smart city in Africa.
Akon at the time stated that the smart city would occupy an area space of 800 hectare (2,000 acre) and it would be powered up entirely by solar power. The smart city will be located 62 miles from Senegal's capital, Dakar. US-based consulting and engineering firm KE International was contracted to create the city. In a statement, the firm said that in creating the smart city, it aims a defining "a new paradigm in design and architecture for Africa."
Akon whose real name is Aliaune Thiam announced his vision for the smart city together with the country's Minister for Tourism, Alioune Sarr. During the announcement, the music mogul did the ceremonial gesture of laying down the first stone on the land that will soon become the first technologically advanced city in Senegal and Africa as a whole.
According to the R&B star, infrastructural projects that will first take place in the smart city include gleaming skyscrapers, shopping malls, music studios, as well as eco-friendly tourist resorts. Plans are also in place for artificial islands and a marina that can accommodate cruise ships.
As a technologically advanced city, Akon said that all financial transactions in the city will only be performed using digital money (crypto currency). The digital currency to be used will be known as 'Akoin'. The singer has faced criticism over his plans to use the digital currency as critics say that for it to be successful, almost everyone will need to own a smartphone and be able to afford data but only a third of Senegal's population do own a smartphone. Michael Kimani, the Chairman of the Blockchain Association of Kenya said owing to a lack of smartphones and readily available internet as well as affordable data, Akon's plans are all a "pie-in-the-sky." Akon responded saying he only deals with the concepts and leaves the technical stuff to the geeks. "I come with the concepts and let the geeks figure it out."
The singer said it was of paramount importance for the digital currency to be used in the smart city as "it brings the power back to the people and brings the security back into the currency system…It also allows people to utilize it in ways where they can advance themselves and not allow government to do those things that are keeping them down."
As he outlined his vision, the music mogul said that the smart city will be home to Senegalese people as well as being an alternative home for African Americans facing racial discrimination. "The system back home (US) treats them unfairly in so many different ways that you can never imagine…And they only go through it because they feel that there is no other way. If you're coming from America or Europe or elsewhere in the Diaspora and you feel that you want to visit Africa, we want Senegal to be your first stop."
Fast forward two years later, Akon recently announced that work on the smart city is ready to commence. The announcement came after Akon had met with Senegalese president Macky Sall who gave him the green light to commence operations. The singer said the Senegalese government as well as some investors whom he didn't mention by name has poured funds and the commencement of construction activities is about to begin as a third of the total investment needed has already been secured. Investors funding the $6 billion scheme could not be named as they signed non-disclosure agreements. Work on the project is scheduled to start early next year (2021) and completion on the project is set for 2023.
Senegal's Minister of Tourism welcomed the move saying it comes at a time when private investment in the West African country is scarce and badly needed more so following the economic pain wrought by the novel corona virus pandemic.
Akon's plans to create a smart city have inspired other countries with Kenyan authorities saying that they aim to replicate the project as it builds its own Mwale Medical and Technological City.
Before announcing his plans to build Africa's first smart city, Akon has for long been involved in humanitarian and developmental projects on the African continent. In 2014, he launched a charity initiative 'Light up Africa' in which he partnered with the World Bank and various African governments to subsidize solar power and provide electricity to 600 million people in rural communities. The project was a success as it managed to help over 32 million people in 25 different countries gain access to basic electricity through solar energy.
The veteran singer said that Light up Africa is definitely not a charity work. Even though he knows the significance of helping people access basic electricity, he said that charity per se does not work in the long term. As such, his vision is not to do things for now only but things that will remain in place for generations to come hence the reason he does not believe in charity work.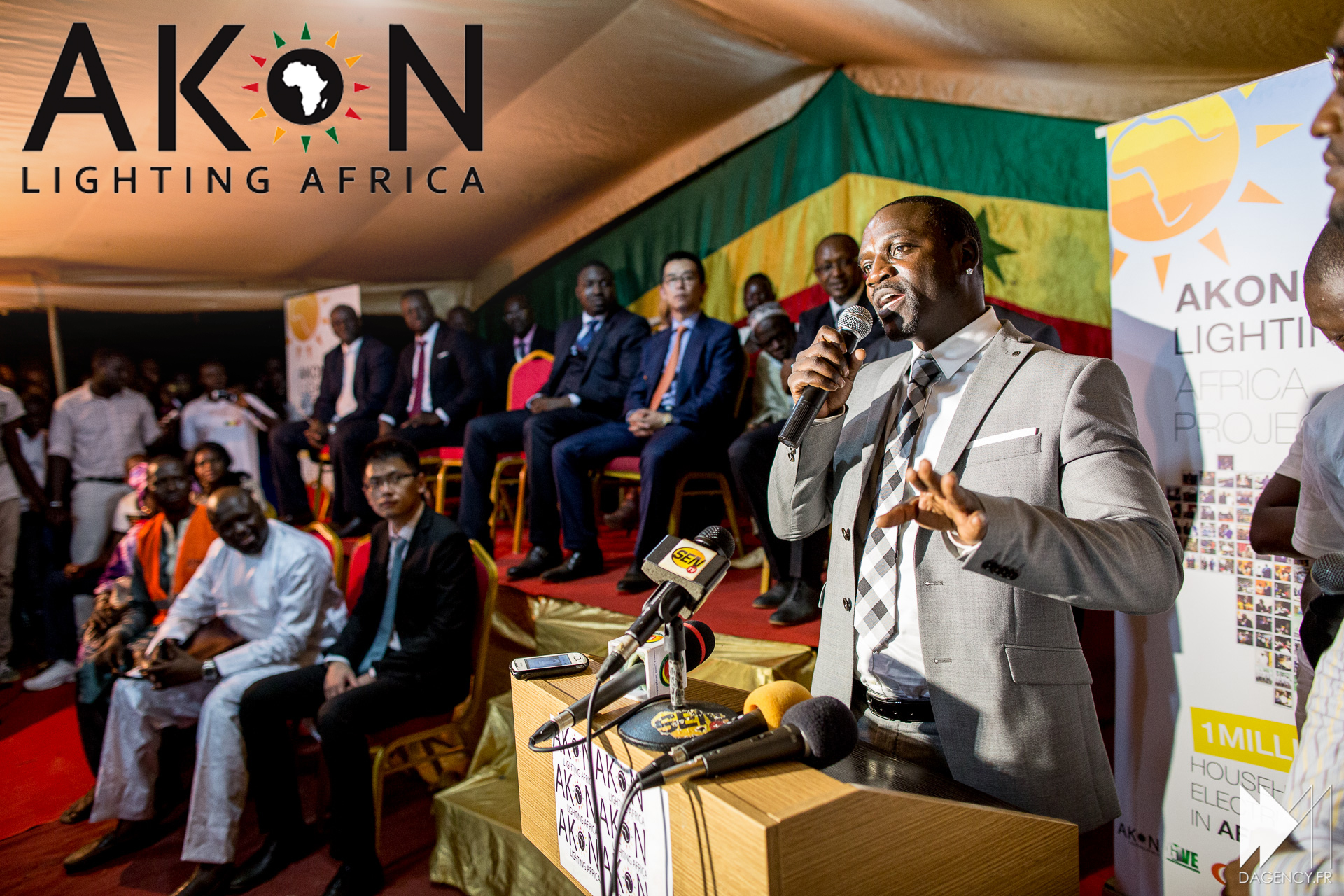 "It's definitely not a charity it is a for-profit company. The way I would categorize it, really, is just social entrepreneurship. We do our business in Africa that's not (just) to help people, but empower them to make their money in the process…We feel like charity doesn't work in Africa and I don't think it works anywhere in the world. If you are not empowering people or giving them jobs…you're wasting your time, you're wasting people's valuable money…They are going to spend it and put their hand right back out and be in the same position in the following week or month or year."
The singer went on to state that "We invest our own money to get things started. We go in, plead our case to the country, put up pilots with our own dollars using sophisticated equipment and we make sure we do the installation right. It shows people that we're not coming in to pull money out of the country. We're there to provide jobs for the locals and to enable them to feed their families."
Way back in 2007, Akon co-founded the Konfidence Foundation, a health and education charity for underprivileged children in West Africa and the United States.
*Culled from September issue of PAV Magazine