Nigerian Lawyer is Canada's first black Minister of Justice and Solicitor General
By Amos Fofung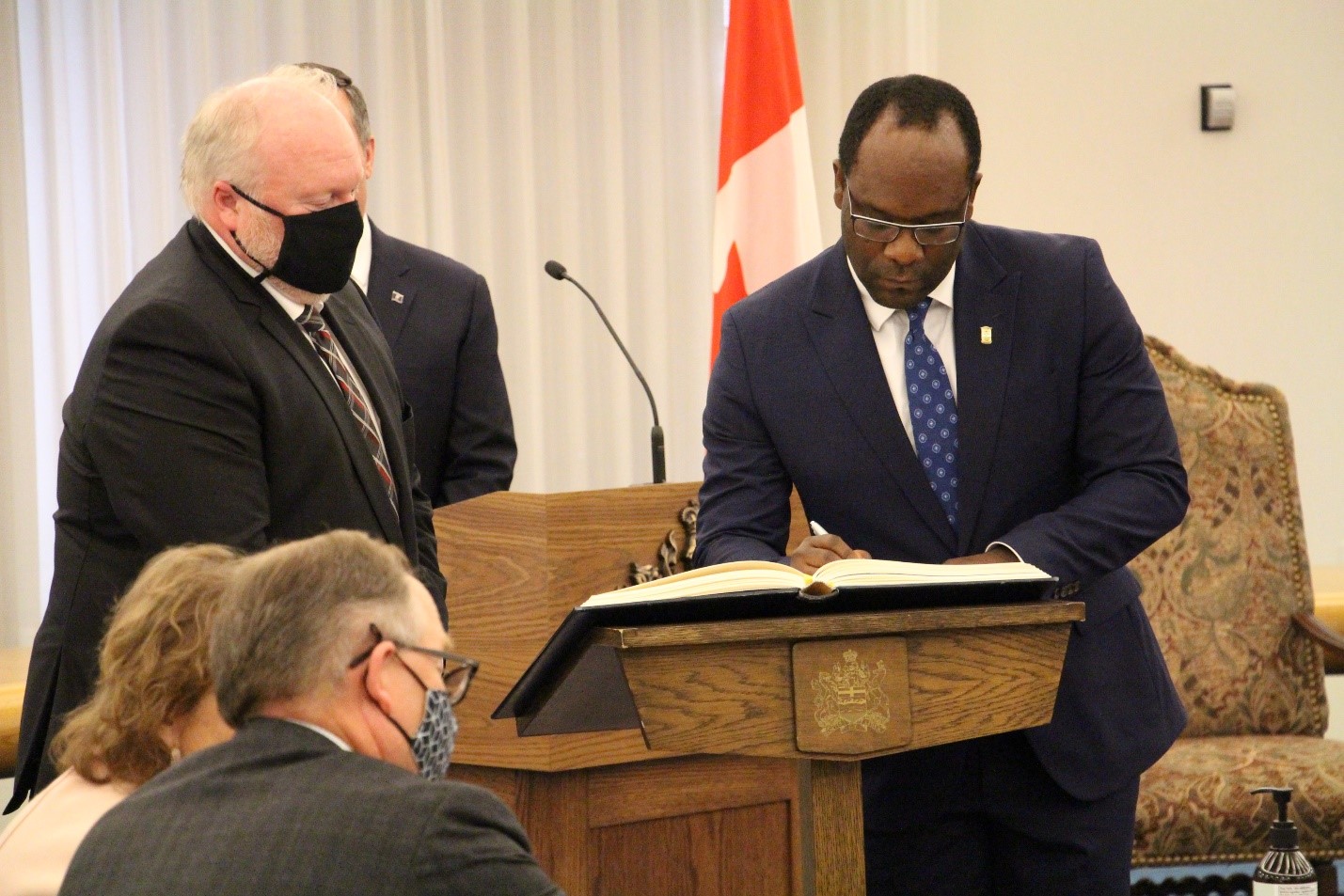 Nigerian-born lawyer Kaycee Madu has been appointed Canada's new minister of justice and solicitor general for the province of Alberta in Western Canada. Before his appointment, Madu served as Minister of Municipal Affairs in the same province.
Upon his appointment, he was charged with implementing key democratic changes "including citizen's initiative and recall legislation, a review of Alberta's Police Act and the execution of the fair deal panel recommendations endorsed by the government.
At 47, Madu practices law in Nigeria and Canada with expertise in litigation practice. His privately run law firm, Tisel has provided critical legal aid to dozens in the Alberta province.
Reacting to his appointment he said "I've always said my story could only have been possible in my province of Alberta… I love my home country, Nigeria, but there is no question that I look forward to a day when my fellow countrymen and women in that country can achieve their God-given potential, regardless of the part of the country they come from and regardless of who their parents are."
Kaycee Madu was sworn in as Minister of Justice and Solicitor General on August 25, 2020, and pledged to pursue fairness, equality, and justice for all.
Madu brags of an extensive public service experience, having worked as a senior technical advisor for the Government of Alberta with a focus on legislative and regulatory reviews, operational and strategic public policies, issues management, and stakeholder consultation.
A recipient of Canada's Premier Award of Excellence, Madu regularly volunteers with Alberta's Nigerian and Igbo communities. Swiftly after his appointment, the new justice minister received backlash and criticism for his stance against the destruction and toppling of colonial monuments. In a twitter post, he had condemned the toppling of the statue of John Alexander Macdonald, first prime minister of Canada and a known conservative whose role created damming living conditions for indigenous people in Canada. Madu had tweeted that "this madness needs to stop. Governments across our country must take steps to rein in these violent activists. They serve no identifiable good to the cause of justice or equality." What followed was backlash with many casting doubts on his capability to identify right from wrong, and ability to run the office.