Nigeria:DKT 'S COMMERCIAL DIRECTOR ON THE LAUNCH AND FUTURE OUTLOOK FOR HIV SELF-TEST KIT ORAQUICK.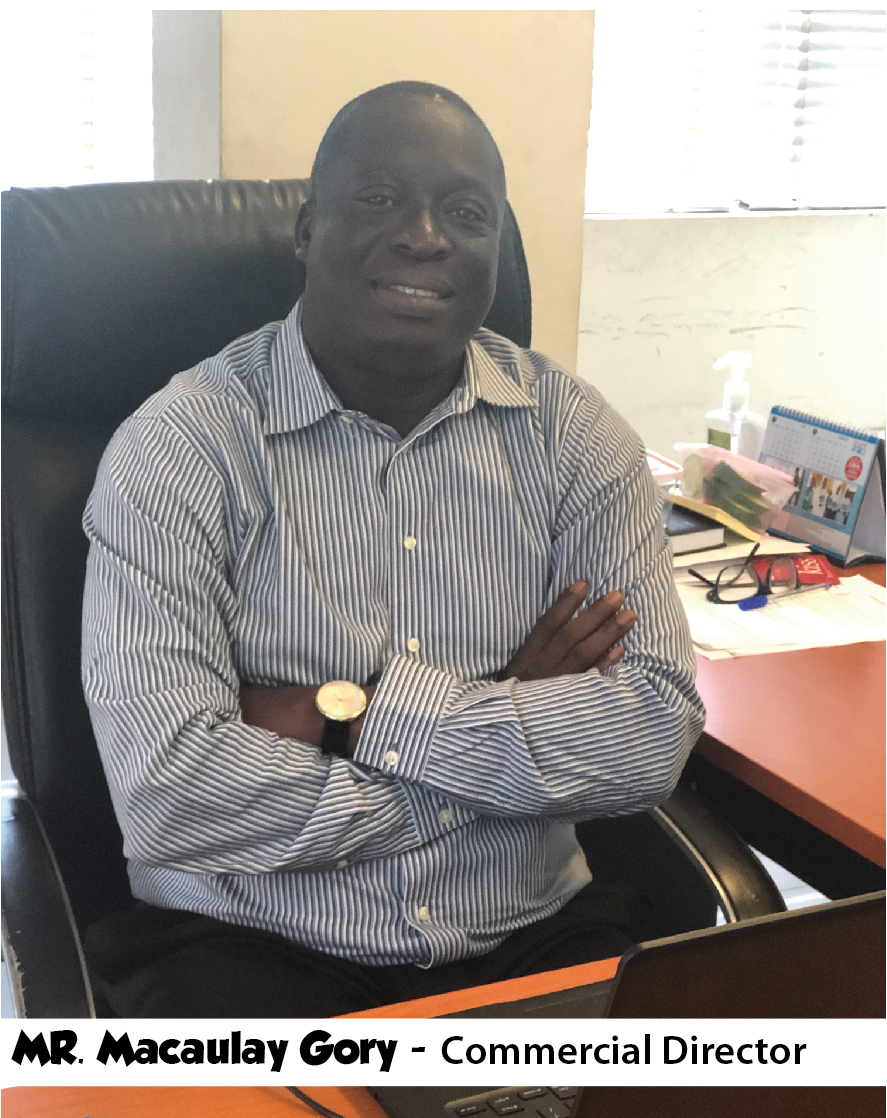 To commemorate the successful launch of the Oral HIV Self-Test kit, DKT sat down with the Commercial Director, Macaulay Gory to discuss the backstory and future outlook of the Oral HIV Self-Test Kit.

Why did DKT decide to launch distribution for OraQuick?
"DKT is a social marketing organization whose core mission is the provision of affordable and safe options for family planning and HIV/AIDS prevention.
Oraquick fits very well with our mission, product portfolio and target audiences. Other DKT products includes condoms, a large variety of contraceptives and reproductive health products that fit the lifestyle and needs of the individual."
Is it the only distributor in Nigeria?
"The Oral HIV Self-Test -Oraquick is not exclusively distributed by DKT in Nigeria as there are other partners complimenting the effort of making it accessible and available as and when needed. DKT started placement of the product in pharmacies and drugstores in June, so it is very early to predict volumes and acceptance. However, the first signs are encouraging, and considering the pre-work that has been done in terms of developing Detailing Aids, counseling cards, in-store visibility marketing materials, training of DKT field sales personnel, and other demand generation initiatives, DKT is confident that we will soon see positive results."

 
How many tests do you foresee being distributed in Nigeria?
"DKT anticipates distributing over three hundred thousand kits by the next two years.
It is after all the same distribution network that DKT has been using, such as pharmacies and drugstores and obviously the same target audience that Oraquick is intended to be marketed at."
What impact could at-home testing have for the general population?
"One major factor responsible for the low turnout of HIV testing is the fear of facing stigma if the results are positive. This fear is reduced significantly with the introduction of the HIV self-test kits because for the first time ever, individuals will have access to an in-home oral test that will empower them to learn their HIV status in the comfort and privacy of their homes. This new in-home rapid test will help individuals at risk for HIV who may not want to test in a clinical setting especially in these COVID-19 pandemic times. Over time, we expect to see confidence in conducting the tests discretely and an increase in the use of the HIV self-test kits.

In addition, the product itself has some distinct characteristics which if communicated well and the product becomes easily available and accessible, makes it attractive for the target audience to use.  This can change the landscape of HIV testing in Nigeria and shift behavior towards the usage of self-controlled products that are important for youth as it affects their health, relationships, life, and future.  Early detection can lead to early treatment and better outcomes."
Why is the option of anonymity important for some people when it comes to HIV testing?
"As stated earlier, the discrete nature of the HIV self-test kits increases confidentiality and enhances anonymity because the results are only seen by the individual undertaking the test. This eliminates the HIV-related stigma that could occur if the test is taken in a lab or clinic setting with healthcare providers and other people present. By conducting the test in the privacy of their homes, the individual is 'hidden' from the potential derision that may happen in a clinic setting if the test result is positive
Oraquick kit is an oral swab, therefore very easy to use, delivers results in 20 minutes, and most importantly in the comfort, confidentiality, and privacy of your own home. The latter eliminates a lot of barriers to HIV testing especially for young people, which are more engendered to stigma, and bias. The self-test kit removes other obstacles to HIV testing such as shyness or embarrassment, avoidance of divulging personal information to health workers, waiting at a health facility, etc, all of which can be deterrent factors especially to a young person in a sub-Saharan community setting.

With Oraquick, willingness to test is becoming less complicated and DKT will ensure that the product is available, accessible, and affordable in Nigeria in pharmacies, drugstores, and online store platforms. Social media is expected to drive awareness and the plan includes featuring a communication campaign in DKT's youth-oriented honeyandbanana social media platforms."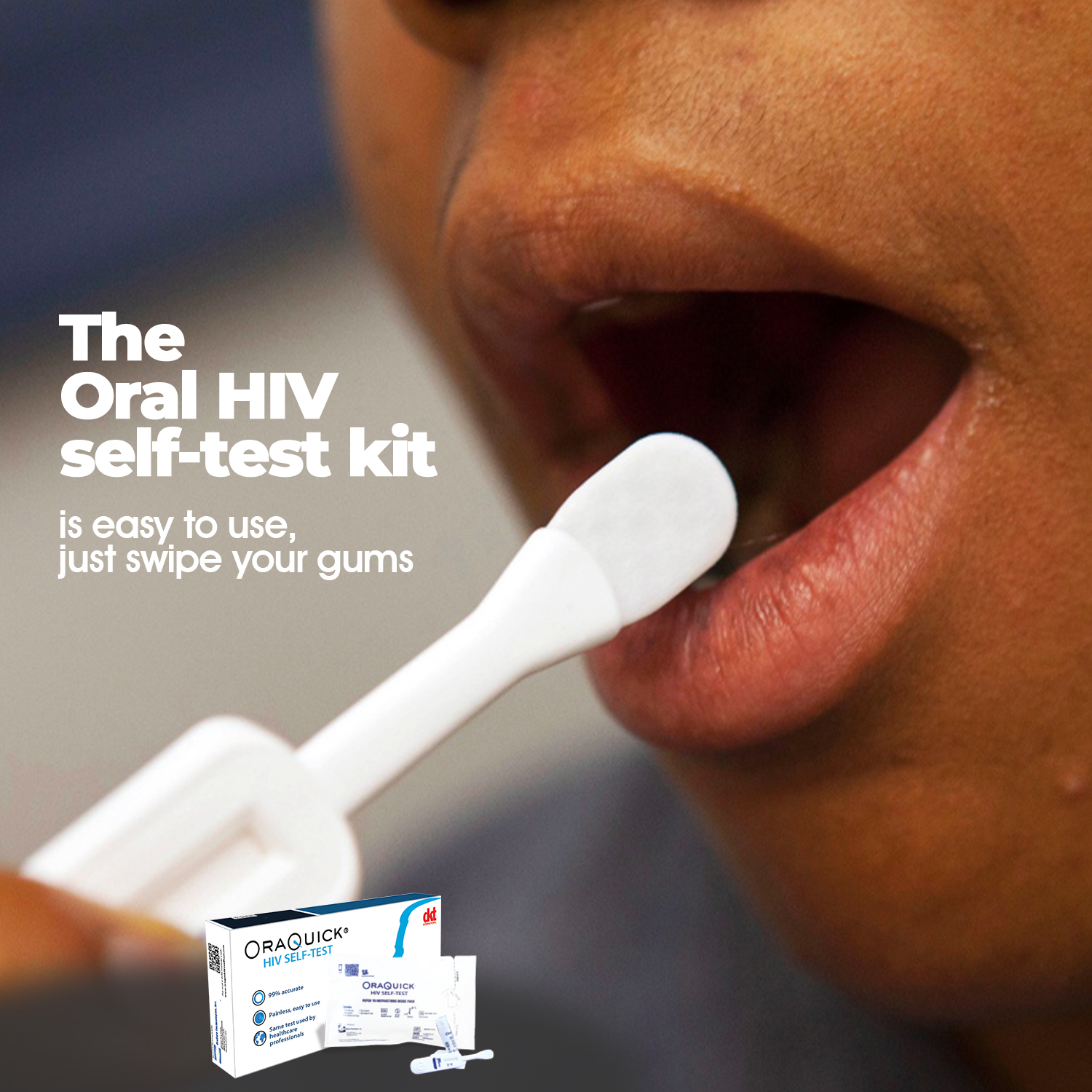 *Source DKT Nigeria