Namibian leader Upbeat on Genocide negotiations with Germany
By Andreas Thomas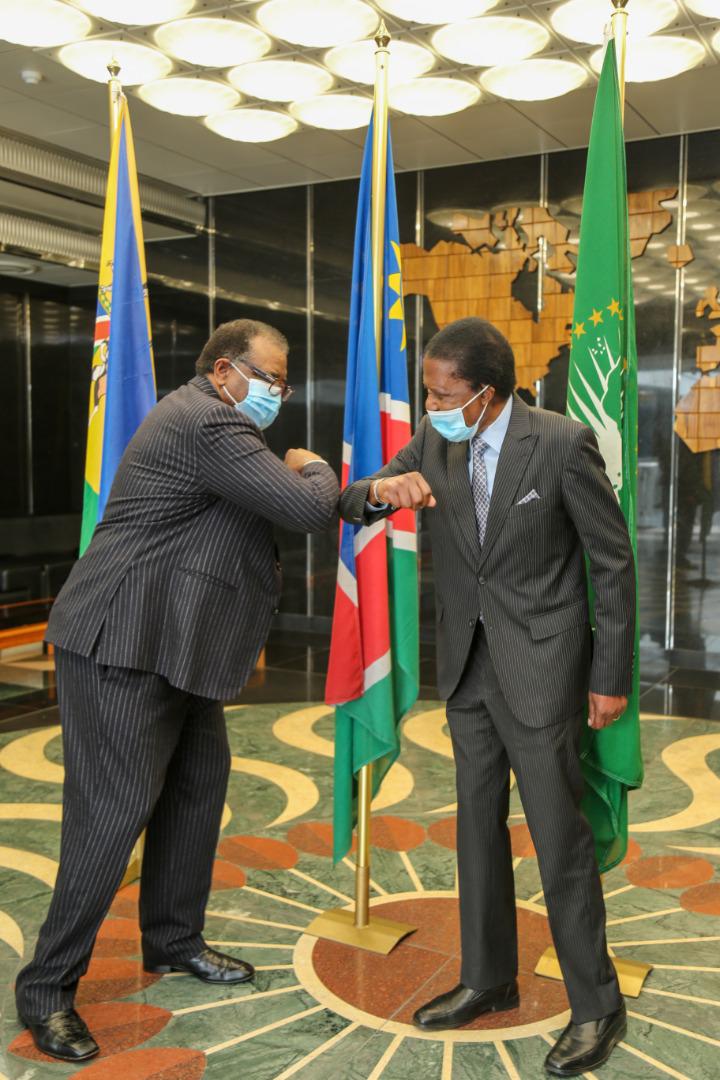 Windhoek – President Hage Geingob on Tuesday expressed satisfaction with progress on genocide, apology and reparations with former colonizer Germany, despite remaining stumbling blocks.
The Namibian leader expressed his satisfaction after Germany has agreed to tender an unconditional apology to the Namibian Government, her people and in particular the affected communities.
This came to light when Namibia's chief negotiator Dr Zed Ngavirue met President Geingob at State House to brief him on the status of ongoing negotiations with Germany.
The two countries have also agreed to a final round of negotiations on a date that is yet to be announced. President Geingob chose Ngavirue, a veteran diplomat, to lead Namibia negation team with Germany.
The two parties have been engaged in protracted talks since 2015 during which Namibia presses for Germany to acknowledge atrocities it committed against local communities at the beginning of the 20th century.
Namibia also wants Berlin to pay for damages, which the latter has been resisting. Eight rounds of negotiations have since taken place, alternating between Windhoek and Berlin.
The last meeting was held in Namibia, at Swakopmund from 12-13 February 2020.
Ambassador Ngavirue told President Geingob that at the last round of negotiations, the parties agreed on a draft declaration, stressing a narrative of genocidal events committed by German Imperial Troops in Namibia.
The first genocide in modern history was committed by the German colonial forces against the Herero and Nama people between 1904-1908. Windhoek has been adamant that the indiscriminate has left a deep scar on the Namibian people.
The vile act has also destroyed the way of living of those that survived the genocide and their descendants, hence the demand for Germany to pay for damages, which Germany has resisted.
Despite positive progress, negotiations have been deadlocked on the matter of reparations, which Germany has persistently refused to accept. Instead, Berlin preferred to use the terminology "healing the wounds" during the negotiations.
Ambassador Ngavirue highlighted that Namibia found the "healing the wounds" inadequate and that reparations demand is currently discussed under the heading of Reconciliation and Reconstruction Programme.
He said the Reconciliation and Reconstruction Programme will be submitted for debate and approval by the special cabinet committee on genocide, apology and reparations, chaired by the Vice President Nangolo Mbumba.
Namibia has earlier rejected 10 million Euro by Germany as reparation for the genocide. Following its meeting on March 5, 2020, the special cabinet committee directed Ambassador Ngavirue to continue with negotiations for a revised offer.
With the completion of the first round of negotiations nearing completion, President Geingob has promised to inform all concerned groups and affected communities about the final outcome.