Namibia: The current situation about Covid-19 crisis
By Andreas Thomas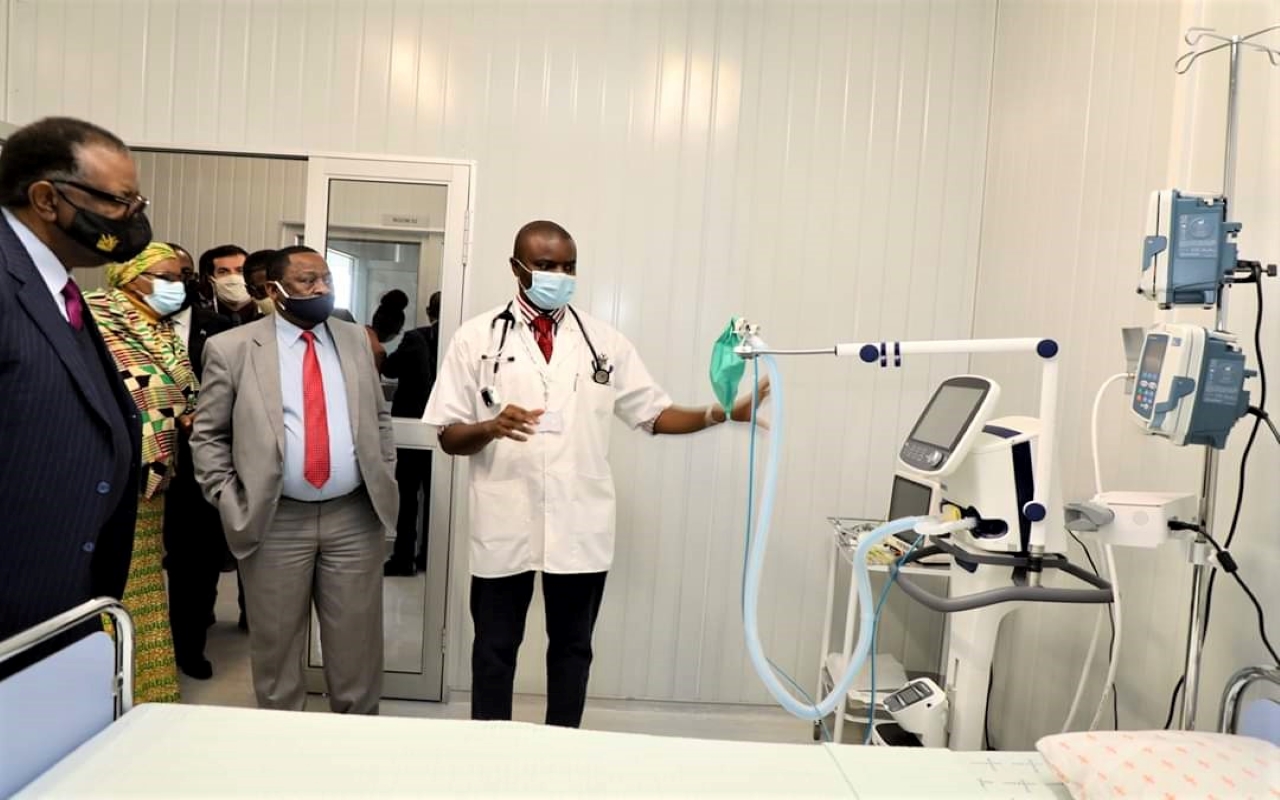 Windhoek – Namibia's rate of daily new cases of Covid-19 has now risen to the fourth highest in Africa, after South Africa at the top, followed by Eswatini and Gabon.
Since the first case of the coronavirus was recorded in March 2020, the pandemic has since changed rapidly in the country of just over two million people.
The infection has been slowly spreading in the past four months with 1000 cases recorded. However, the sudden surge in new infections in the past 14 days has seen Namibia surpassing 2000 mark.
The situation has been getting worse with the country recording on average of over 60 cases of news infections of coronavirus.
As of 31 July, 2 129 cases of Covid-19 have been confirmed in Namibia with 10 deaths.
There are confirmed cases in 12 regions across the country, except the Kavango West in the northeast and Omaheke in the eastern part of the country.
There is a concern of the virus spreading through community transmission with hotspots in the Erongo region, in the central-west of Namibia.
Specifically, the harbour town of Walvis Bay accounts for 95 per cent of Covid-19 infections. Increased cases have also been experienced in the capital Windhoek in Khomas region and towns in the Karas region.
From the onset of the pandemic, President Hage Geingob and his administration have made public health the top priority.
Geingob has been directing the national effort against the crisis from a situation room at State House in Windhoek.
"From the onset of this pandemic, I have maintained that the health of Namibians is our biggest priority," the head of state reiterated his commitment in a statement on Friday, 31 July.
"With the rising number of cases in the country, the public needs to be assured that the government is putting in place all necessary measures to respond to the situation. We will continue to do everything in our power to mitigate the impact of this pandemic."
He added that the government is continuously strengthening the public health sector and national testing capacity.
With the rapid spread of the virus, health authorities have scrambled to ramp up testing with 27,785 tests conducted as part of the Targeted Mass Testing and active case search. This represents a testing ratio of 10.1 people per 1,000, among the highest in Africa.
The country has expanded the laboratory capacities, with an average of 1150 tests per day. The government will increase laboratory testing centres from the current three to five in the coming week to boost the capacity to quarantine and isolate positive cases.
President Geingob has also paid tribute to Covid-19 frontline workers while promised to employ health professionals to battle the pandemic.
"With the rising number of infections, Cabinet has approved the recruitment of more health professionals to strengthen our national response.
"Some development cooperation partners have also availed health workers and experts to support our response. We sincerely appreciate our medical personnel and other frontline workers who risk their lives daily to serve their fellow countrymen and women," he said.
Meanwhile, the government has adopted new quarantine and isolation protocols. The new quarantine protocols announced by Health and Social Services Minister Dr. Kalumbi Shangula on 31 July said the quarantine protocols are structured into three tiers.
In tier 1 and where there is no community transmission, the duration of quarantine is reduced from 14 to seven days in approved facilities. People will be tested at the end of the quarantine and will be released if the results are negative.
For Tier 2, in case community transmission is confirmed, patients will be quarantined for a minimum of seven days. Their contacts will be tested at the end of the quarantine, on day seven will be released if they test negative or placed in isolation if positive. Shangula noted that contacts would be allowed to quarantine at home if their home is suitable.
Tier 3 (a) requires travellers arriving into the country to be quarantined for seven days in approved facilities. The minister explained that travellers are expected to arrive with negative PCR-based results that are not older than seven days. They will only be tested on day seven and can be discharged with negative results.
Minister Shangula said Tier 3 (b) is for special dispensation under the Tourism Revival Initiative. "The length of quarantine is seven days in approved facilities. Travellers are expected to arrive with negative PCR-based results and tested within seven days of arrival in Namibia. They will be tested on day five and discharged on negative results," he said.
Namibia has also revised the isolation protocol to be adopted under three thresholds.
With the new protocols, asymptomatic patients will be discharged from isolation 10 days after the positive test for Covid-19.
Under the first threshold, all positive cases are managed in isolation units at designated health facilities regardless of the severity of illness.
For threshold two, only severe and critical cases and those at higher risk of developing severe disease or complications due to co-morbidities will be managed at health facilities.
While in the third threshold, isolation in health facilities would only be used for severe cases.
"Non-severe cases or cases at higher risk of developing severe disease due to comorbidities will be managed in repurposed facilities. All other cases or persons who have living spaces that are amenable for home isolation would be allowed to do so," the health minister explained.
Shangula has since assured the general public that, that science has proven that a person cannot infect another person with a virus after 10 days of infection if their symptoms have gone away.
"This means that our numbers of recoveries will rise quickly. This is to be expected. It is because we now know that recovery should be based on resolving symptoms, and counting at least 10 days after the infection started.
It has been proven that a person may test positive for Covid-19, for many more weeks after the symptoms have resolved. However, this does not mean such a person is still infective or poses a risk to infect others," Shangula said.