Mozambique: Nyusi assumes presidency of SADC
By Jorge Joaquim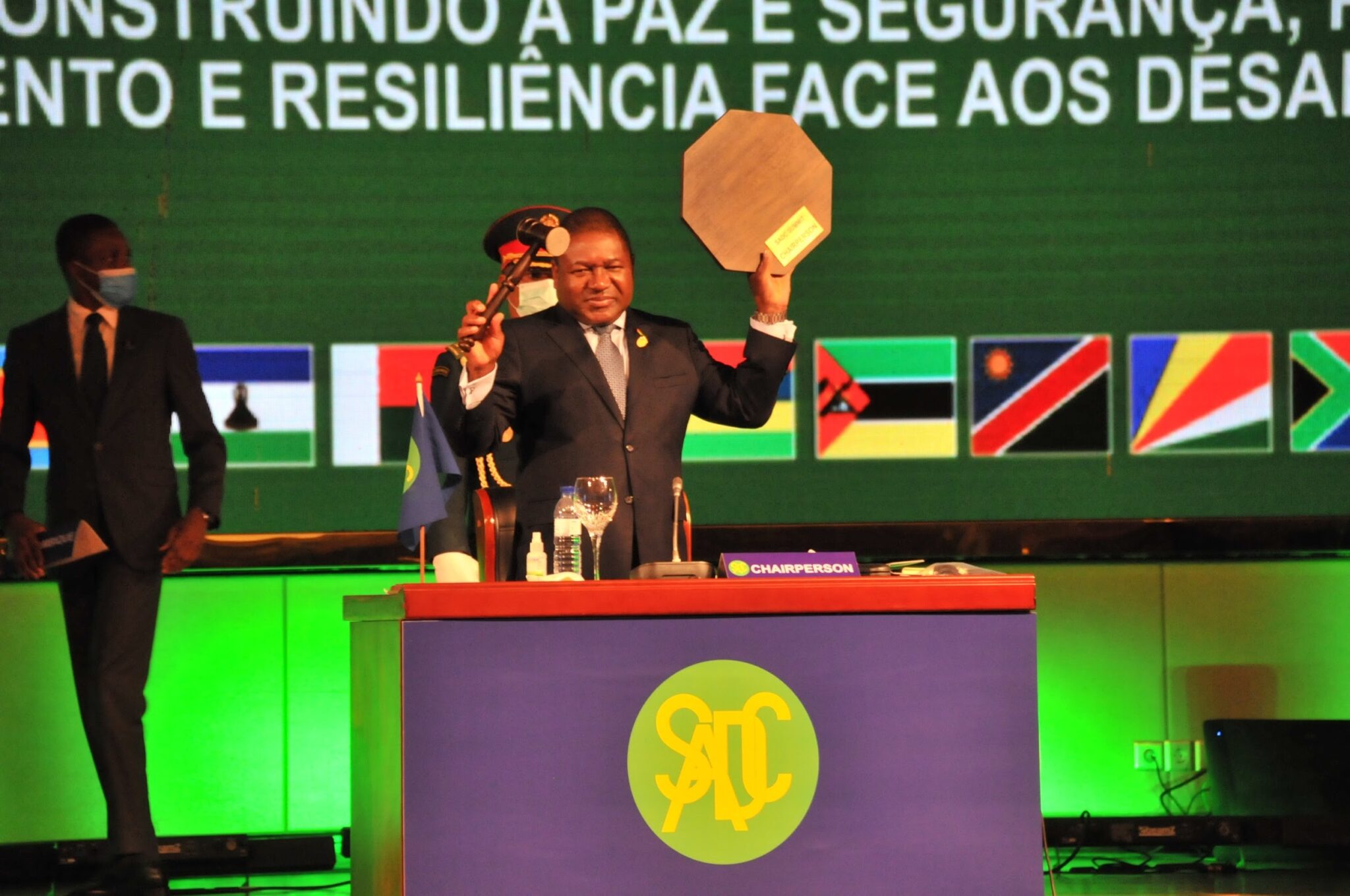 Mozambican President Filipe Nyusi took over on monday the chairmanship of the Southern African Development Community (SADC) at the organisation's annual summit, which this year takes place in virtual format because of the Covid-19 pandemic.
The 40th Ordinary Summit of Heads of SADC and the meetings that precede are taking place from today to 17 August 2020 and given the difficulties created by the Covid-19 pandemic, the summit had reduced agenda and has a focus on the transition of the organisation's presidency from Tanzania to Mozambique.
In his speech, Nyusi praised the wise and pragmatic way in which the former SADC chairman and Tanzanian Head of State, John Magufuli, conducted the work of the organization, which allowed the objectives to be achieved.
"In fulfilling his mandate, I want to secure my support and that of my government as a member and member of the Troika," he said, "We will work closely with the heads of state and hold consultations whenever necessary," added Nyusi, highlighting that he was confident that the decisions to be taken at the summit will promote development of the regional bloc.
The meetings started today with the meeting of the Standing Committee of Senior SADC Officials and will end on Friday, 14 August, with the summit of the 'troika' that manages the organisation.
Mozambique last hosted a SADC summit in 2012 under the presidency of the former head of state Armando Guebuza.
SADC is an organisation made up of 16 member states established in 1980 as the Southern African Development Coordination Conference (SADCC) and later, in August 1992, transformed into the SADC.
The organisation aims to promote the growth and socio-economic development of the region to assume a more competitive and effective role in international relations and the world economy.
South Africa, Angola, Botswana, Comoros, Democratic Republic of Congo, Essuatíni, Lesotho, Madagascar, Mauritius, Mozambique, Namibia, Seychelles, Tanzania, Zambia, and Zimbabwe are the member states of SADC.