Can Akere Muna ride DR Congo off rampant corruption, sex for aid, and humanitarian fraud?
By Amos Fofung
To lead the fight against widespread corruption in the Democratic Republic of Congo, DRC, President Félix Tshisekedi some four months ago solicited the services of Cameroon lawyer Akere Muna after facing national and international backlash amidst fears that the country could lose humanitarian support due to rampant corruption and mismanagement of donations.
Four months in, the task accorded Akere Muna, former presidential hopeful in Cameroon, and a fine technocrat with decades of legal experience across the horizon seems forever overwhelming with daily increases in corrupt practices, and more damming the recent allegation that women and girls are subjected to sexual exploitation in exchange for aid, the legal colossus has got his hands full.
Though many agree Barrister Akere Muna is the right man for the job considering his expertise after serving as President of the Cameroon Bar Association, President of the Pan-African Lawyers Union, and Vice-President of Transparency International, sources in Kinshasa point that the Congolese are gradually losing hope in the process.
Credited to have founded Transparency International Cameroon in 2000,
and serving as its President before becoming Global Vice President of the international anti-corruption organization in 2005, Akere Muna has been very tactful and not made any public remarks about the mission.
Having worked with the Resident Director of the United Nations Development Programme (UNDP) in the Democratic Republic of Congo on a mission on the project to fight corruption and establish good governance, the field though not new to Akere Muna presents new challenges.
In June, a leaked internal document exposed scores of aid corruption and abuse in Congo delivering a blistering assessment that could spark major changes to aid operations in a country where hundreds of millions of dollars of foreign aid are spent annually.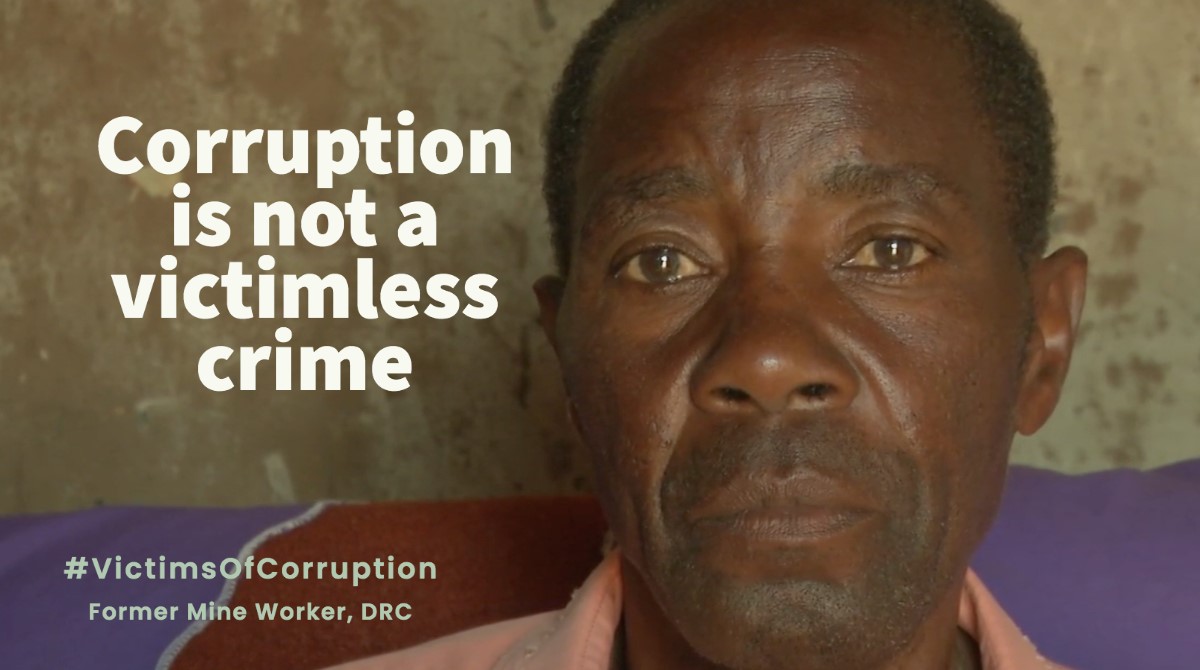 The 70-page draft review – circulated last month to aid officials working in Congo and obtained by The New Humanitarian – looks at everything from corruption within the Ebola response to how women and girls are subjected to sexual exploitation. It also details how donor funds are siphoned off and how aid recipients ultimately lose out.
An anti-fraud unit is said to have been put in place by United Nations agencies and aid groups after Mercy Corps, a nongovernmental organization in 2018 uncovered a fraud scheme. In its review, the anti-fraud unit of the UN discovered widespread corruption that sinks deep into Congo.
A problem which if not well tackled could see DR Congo losing millions of dollars in aid and humanitarian support, funding which is critical to helping the agile country struck with one of the world's longest humanitarian crises.
This is where Akere Muna comes in. Faced with what many have termed a 'mission impossible', the Cameroonian lawyer who is currently Chairman of the International Anti-Corruption Conference Council. He is also the Sanctions Commissioner of the African Development Bank Group and a Member of the High-Level Panel on Illicit Financial Flows from Africa – is charged with identifying those loopholes and reporting to the presidency on how to best solve the country's chronic corrupt practices.