Cameroon:Buea Council Workers Strike, Demand Nine Months Unpaid Salaries
By Boris Esono in Buea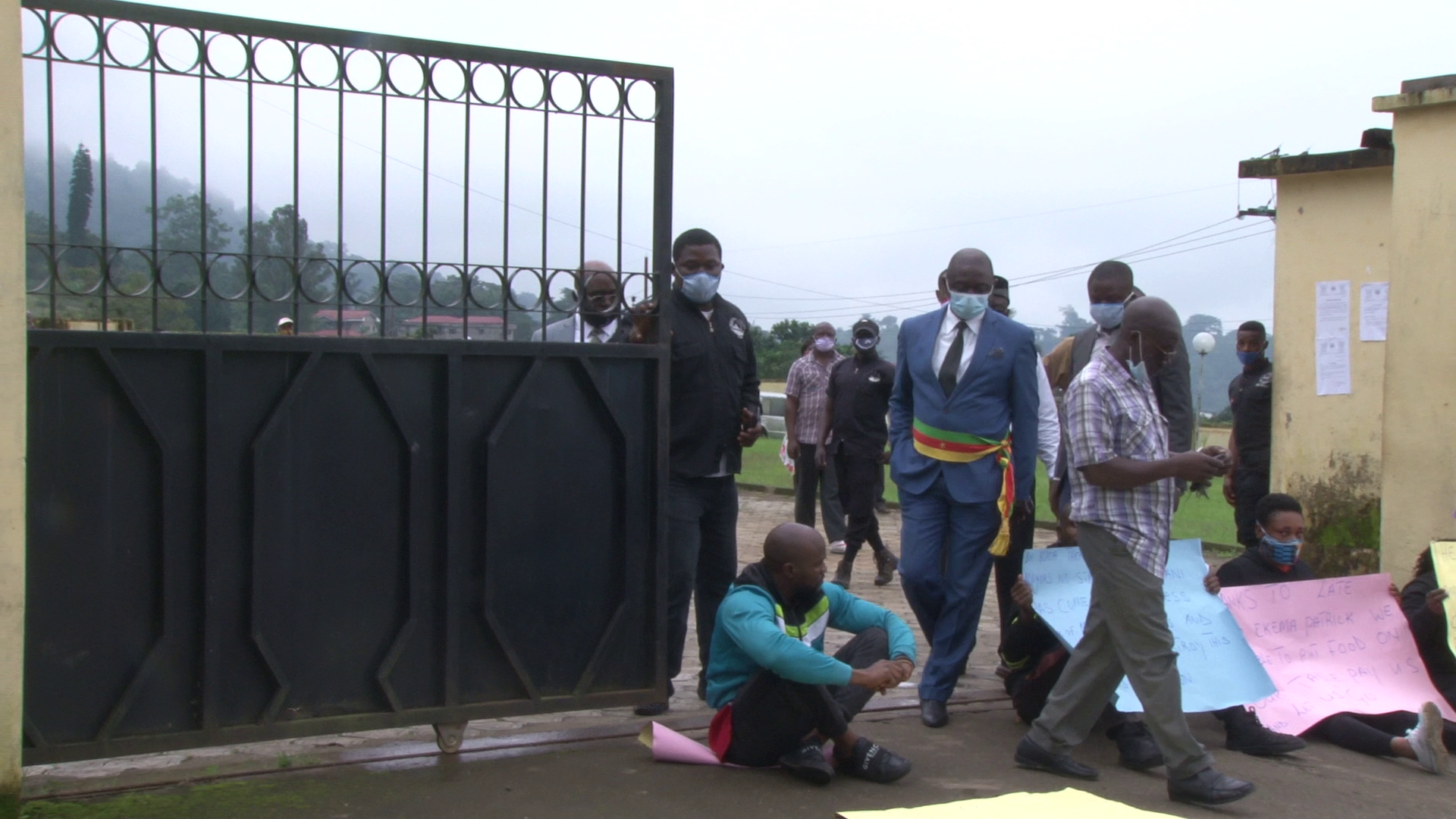 Some workers of the Buea council have held a protest against the said establishment as to what they say the council owes them nine (9) months of unpaid salaries.
Protesting this August 18, 2020, the workers sat in front of the council gate while others were standing, preventing vehicles going in and out of the premise. The workers were hoping the new Mayor will see into their problems.
The striking workers carried placards that read "The Buea council is not your private property" "We are orphans, IDPs, Widow that were employed by the late Mayor Ekema Patrick, but today you call us ghost workers" "We need our 9 months salaries for our lives and our family members live matters".
The workers have decried the fact that some council workers have been paid, while they have been left handing. "We have not been receiving salaries for months now, and that is why we decided to come and protest," said one of the protesters.
"There are many of us but the few that showed up decided to show the population what we have been going through. Since the new Mayor said we should stop work he has not given us any letter or not and we are still going to work, and we do not yet know our faith."
According to another, they have not received their salaries since the month of November to date. "About three months back, the new Mayor brought a list of workers that he asked them to choose their banks and they have been receiving salaries up to six months but we are yet to receive our own salaries until now," he said.
Out of 318 council workers, the new list removed by the council management showed just 210 workers, with 108 names not there. "We were asked to write a complaint which we did since April; he paid the first three months salaries and the last three months but nothing was said about us," Kombe Daniel, tourism officer Buea council, Chief of Bureau General Labour said.
He added: "To them, they are discussing that the council is overstaffed and he (Mayor) came with six workers that had abandon two years ago and decided to pay them January salary but we are being termed, ghost workers."
"We have been working as the mayor's chief of service is still assigning us for which we have been carrying out the task without complaining. We just want our 9 months salaries paid to us peacefully. If they do not want us again fine or they want that is up to them," Kombe Daniel said.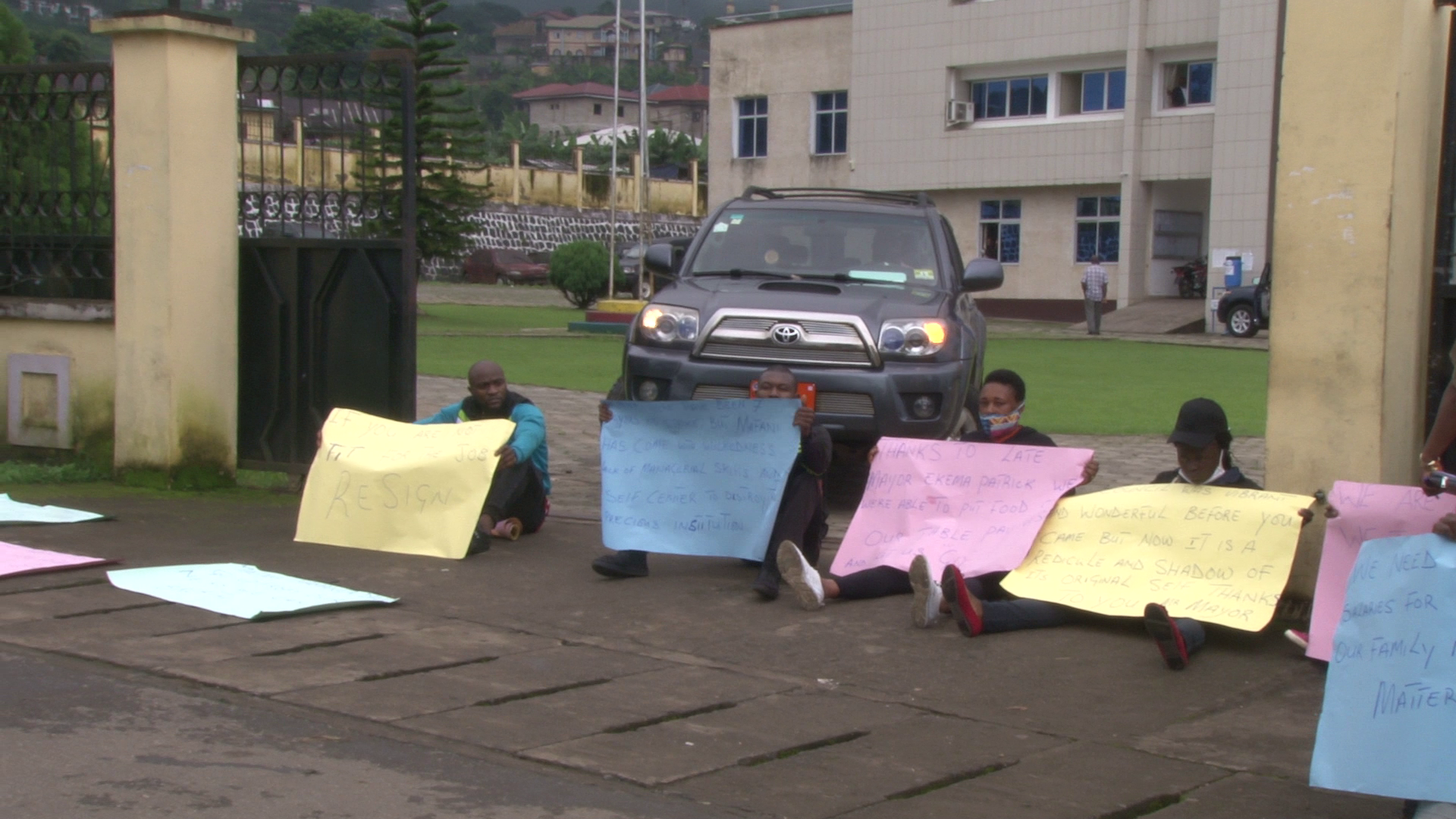 The protesting workers blocked the council gate, bringing a halt in council activities. Mayor David Mafani Namange who was in the council premises left without talking to the striking workers. He did not grant an interview to the journalists on the field.
On taking office, the new management met debts owed to FEICOM, HYSACAM, Taxation Department and others with some of those debts being already serviced.
Worthy of note is the fact that during the Buea council session of July 22, the Mayor noted that on taking office, the council owed its staff five months unpaid salaries. To him, the council has been able to pay more than three months of that unpaid salary, while adding that some of the workers in the council were "ghost" workers.