Zimbabwean Politics Take Sides with Covid-19 outbreak As President Mnangagwa Introduces Curfew .
By Nevson Mpofu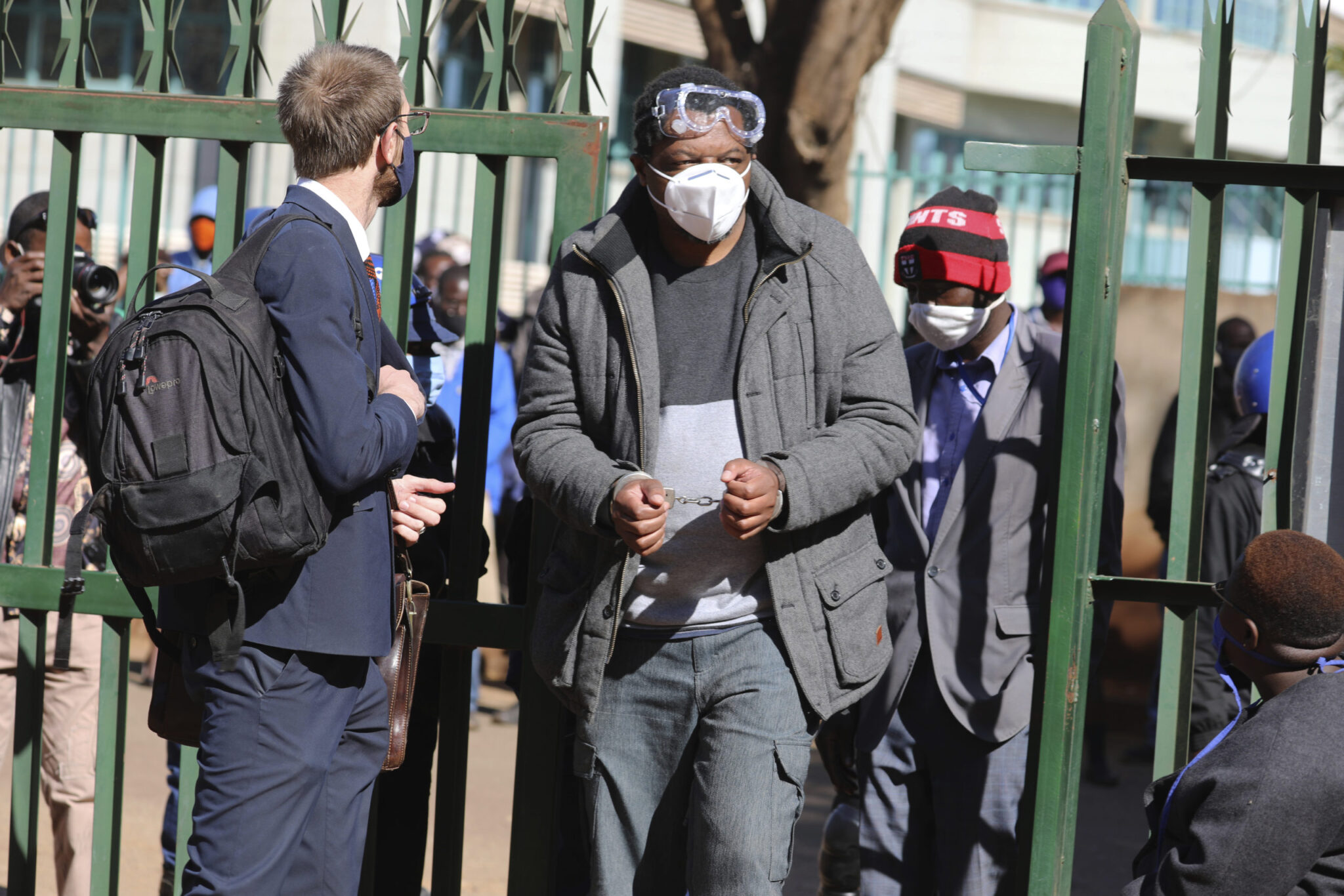 Zimbabwe is currently under difficult challenges as President Mnangagwa's political tactics, strategies and antics hit a snag in his bid to solve a crisis looming. Three days ago activists who had planned the 31 July protests Hopewell Chin'ono a journalist and Jacob Ngarivhume faced an arrest which made President Mnangagwa to call for a curfew a day after their arrest.
In a statement live on broadcast 4 days ago President Mnangagwa asked the nation to take precautions Health measures so as to fight and eliminate Covid-19 a virus which has turned the World topsy-turvy. He also turned Law censorious to those breaching principles of the Public Health Act during this difficult time. This he added would be supported by a curfew meant to restrict and control movements.
''We have to be compliant with all the measures put in place so as to stay Health. We ha come out with several measures to make us alive in this difficult time. This is done for people's Health during Covid-19 . The Law will serious bounce on those found failing to comply with rules. I therefore declare that for us to stay safe as a nation by 600 pm up to 6ooam the morrow day we are all in our homes.
''All business closes at 300 pm to pave way for safe ride home, stay away from crowded conditions. In a move to bring more safety, only workers are allowed to get in towns and cities, move around ad do business as usual. Only registered Small to Medium Enterprises do business. Soldiers and police are tightening road blocks throughout the country.''
However, despite President Mnangagwa's move to bring sanity and safety during this time, critics from within the Government, Civil Society, Corporate World and the United Nations have repeatedly taken nasty critical swipe on President's political stance and behaviour meant to make people suffer. He has been criticised for abuse of human rights after the arrest of two activities Chin'ono and Ngarivhume who have been pushing for transitional changes in the country.
Is President Mnangagwa taking Advantage ..
Several critics from all political spheres are critically looking at President Mnangagwa with a twitching eye as curfew zooms during the looming time of covid-19 . President Mnangagwa is to blame for putting tough measures in line with politics linking corona outbreak as the Health challenge. On abuses they now take him for a swipe when he tighten screws on curfew talking Health issues yet they are political sides of the escalating story in the country.
A political Scientist who asked for anonymity had this to say to this on-line . The Professor of the University of Zimbabwe blames politics which he says is the source of Zimbabwe's challenges since 1980.
'' Remember there is a political challenge in the country. People are suffering as we talk politics during covid-19 era . People are not free to move around because of covid-19 turning politics at a time we must be looking only at Public Health issues. There are top figures ready to stir opposition politics and most of them are in ZANU PF . Mind you the 31 July protest by several opposers to Mnangagwa's rule are backed as well by those in ZANU PF , old political activities , invited MDC people and some opponents speaking tough about the President .''
A Health Expert points out as well . Asking for anonymity he heavily blasts all political parties .
''All political parties are to blame, Why protests and demos yet people are yet to eliminate covid-19 . Our big challenge is covid-19 turns to politics a harsh time snag to Zimbabwe with a bleeding Economy as we try to make ends meet. Politicians are taking advantage '' , he concludes .