Zambian President denies supporting Rwanda rebel group
By Maniraguha Ferdinand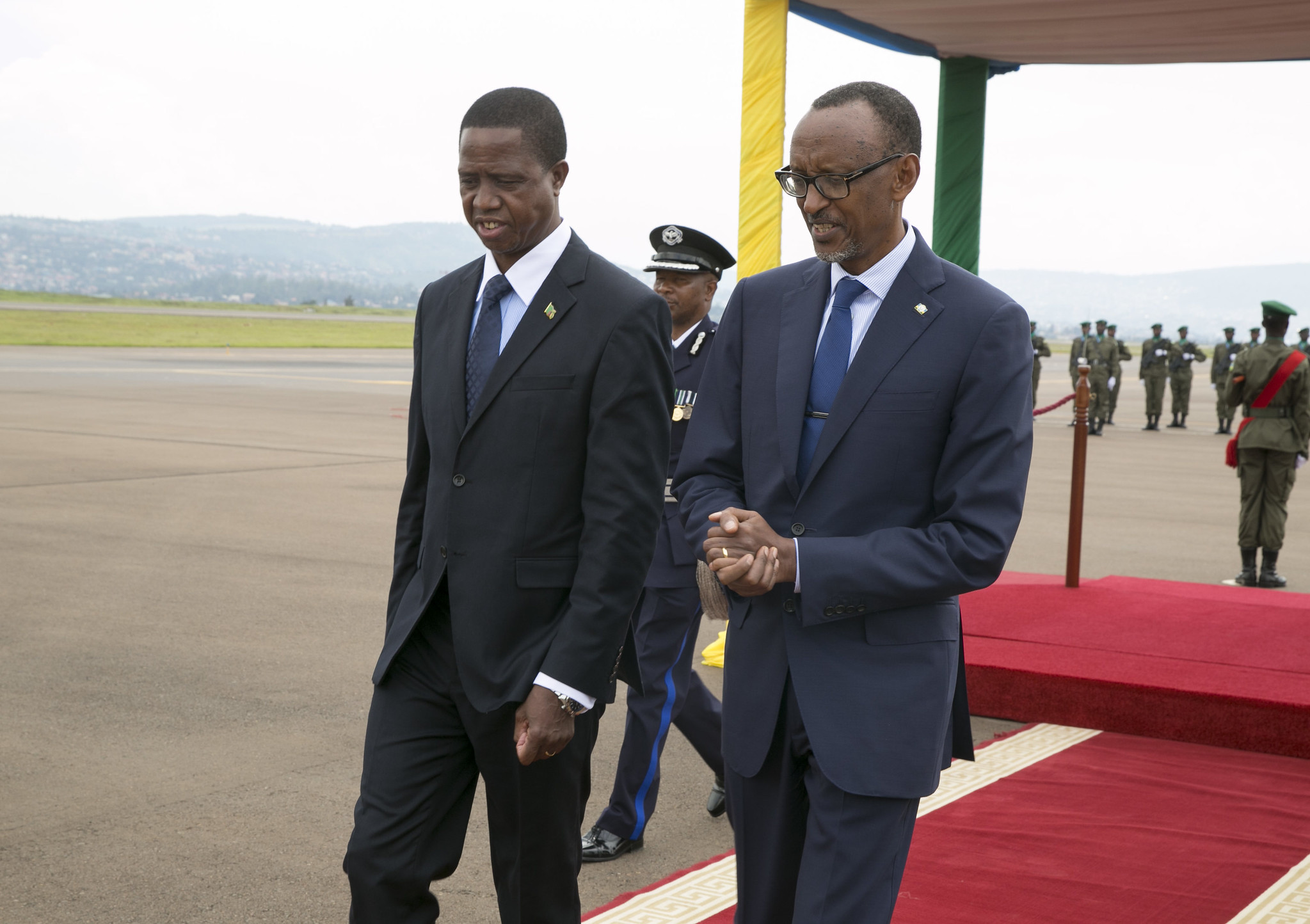 Zambian president Edgar Lungu has refuted claims that were linking him to the rebel group that attacked Rwanda since 2018.
President Edgar Lungu of Zambia has been named among supporters of Rwandan rebel group, National Liberation Forces, FLN, an army wing of Movement for Democratic changes in Rwanda.
FLN's spokesperson Nsabimana Callixte alias Sankara was arrested in mid 2019 from Comoros, and brought before Rwandan courts where he faces dozens of charges.
On Monday, 13 July, 2020 appearing before High Court Chamber for International Crimes in Nyanza, Nsabimana said that in the end of 2017, President Edgar Lungu of Zambia promised MRCD's chairman Paul Rusesabagina of helping them to overthrow current Rwanda's government.
Nsabimana said that it is President Lungu who gave Rusesabagina 150 000 USD in advance. He allegedly said that such help motivated MRCD army wing, FLN to organize attacks against Rwanda.
Early 2019, Nsabimana said one of MRCD's senior leader went in Zambia to meet president Lungu on his help to attack Rwanda.
On Tuesday 14th July 2020, Zambian government released a statement denying any involvement in plans of destabilizing Kigali.
"State House has noted with great dismay reports in the local and international media of the alleged submissions made to Rwanda's High Court for International and Cross-border Crimes that His Excellency Dr Edgar Chagwa Lungu, President of the Republic of Zambia allegedly provided financial resources to a named Rwandan organization to launch attacks in Rwanda," stated Isaac Chipampe who is in charge of press at Zambia state house.
"State House would like to categorically refute these claims and wishes to state unequivocally that these allegations are false and must be treated with the contempt they deserve", statement adds
Chipampe said that the government, people of Zambia and Rwanda continued to enjoy strong and fraternal relations founded on mutual respect and a common purpose based on shared values and principles.
FLN launched multiple attacks against Rwanda in 2018, which killed more than ten civilians according to prosecution. Properties including cars were damaged as well.
Nsabimana whos was FLN spokesperson faces charges that include terrorism, kidnapping, murder, Genocide denial, armed robbery, arson, forgery and causing bodily harm among others. He pleaded guilty to all charges.