Sierra Leone:MSSL Programme boss calls on government to Overhaul reproductive rights of women
By Ishmael Sallieu Koroma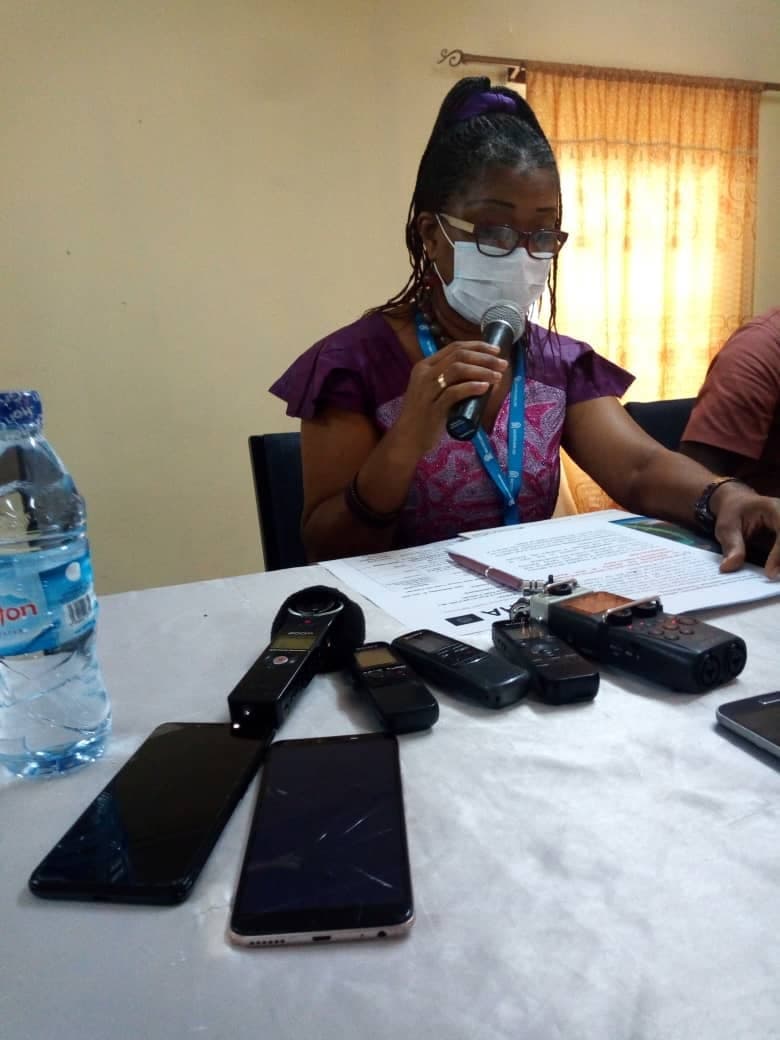 The Programme and Operations Director , Marie Stopes Sierra Leone, (MSSL) Madam Emerica King , has called on the government to guarantee women access to contraceptive information and services so as to guarantee reproductive autonomy of all women in the country.
Madam Emerica King made the above statement on Wednesday 8th July during the People Alliance for Reproductive Health Advocacy (PARHA) press briefing on the need for a law reform for the protection and promotion of Sexual and Reproductive Health and Rights in Sierra Leone at the Civil Service Training College, Tower Hill in Freetown.
"Address gender stereotypes and socialized gender roles that inhibit women's access to reproductive health services . Take all necessary measures to guarantee all women confidential access to a wide range of contraceptive methods,' 'she said.
Madam King said as an institution that has been working in the country for over 32 years providing quality sexual reproductive Health services to women and girls , and also providing Post Abortion Care (PAC) in their centres in all 14 districts in the country.
" MSSL has trained over 232 service providers in PAC in the public sector of which 91% are level one , in addition to our outreach and centre teams who provides daily services to our women and girls . we are presently in close discussions with SLUDI on the provision of SRH services to women and girls living with disabilities . As I speak , the Rainy Season Koba Klos promotion is presently on,'' Madam King said, adding that women and girls are encouraged to come forth and benefit from LARC and STI counselling services .
Madam King added that unsafe abortion has long and short-term complication which can lead to upper genital tract , infertility , risk of ectopic pregnancies , spontaneous abortion in subsequent pregnancies among other impacts which can be very dangerous to the health of women and girls in the country.
" In conclusion , although PAC is a legal and lifesaving that it does not go far enough given one in 4 women will access abortion care in their life time and the high rates of maternal mortality caused by unsafe abortion particularly for adolescents,'' MSSL programme director said.
The Programme and Operations Director went on to say that 15- 19-year-old pregnancy and child birth complications are the leading cause of death globally adding that adolescents are more likely to use unsafe methods and the consequences can be devastating , lifelong and even fatal thus 70% of hospitalisations due to unsafe abortion are among girls below 20 years of age.
Speaking about PARHA , Fodie Paul Oneil Kamara , said , PARHA is a Coalition of Sexual Reproductive Health and Rights (SRHR) advocates in the country adding that the membership ranges from among NGOs ,CSOs, Faith leaders, community Based Organisations and individuals working around SRHR issues.
He said the thought of establishing the PARHA coalition took inspiration from the several appalling data reported on maternal death, teenage pregnancy ,sexually transmitted infections , HIV/AIDS , sexual & Gender Based Violence (SGBV) and other human rights abuses /violations presented by both the Government of Sierra Leone and her development partners.
"The work of PARHA focuses on four broad activities like advocacy , research , trainings and empowerment and participation, ''Fodie said.