Namibia's first COVID-19 death recorded in Walvis Bay
By Andreas Thomas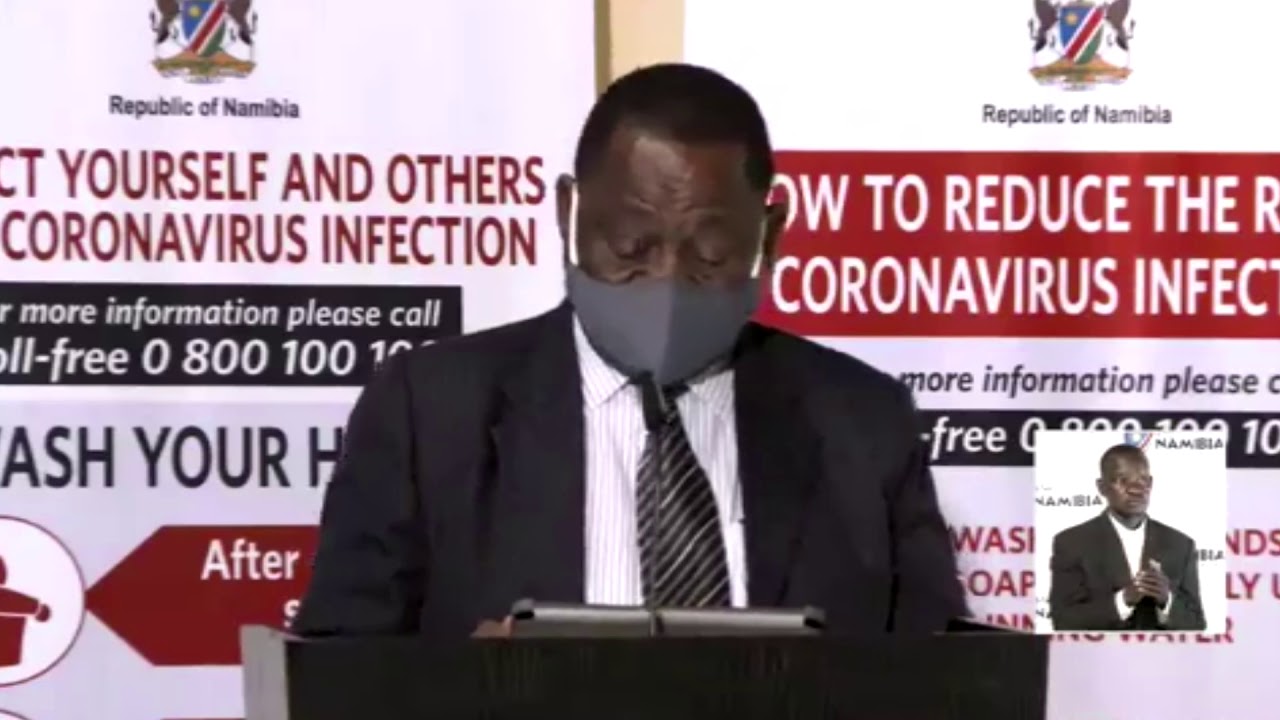 Windhoek – The 45-year-old man who died on Wednesday in the Walvis Bay state hospital has become the first Namibian to succumb to COVID-19 after the earlier test results confirmed the infection, health authorities announced on Friday.
Health and Social Services Minister Dr Kalumbi Shangula told media that the deceased with a history of schizophrenia visited the hospital at the coastal town on July 5 complaining of dizziness, difficulty in breathing and a cough.
He was initially admitted in the transition ward after being diagnosed with pneumonia to rule out COVID-19. However, his condition deteriorated on July 6, says the minister.
"The patient complained of respiratory ailment. He showed signs of severe renal failure and sepsis. On the 8th July 2020, the patient's condition worsened even further and he became restless and started hyperventilating. He died on the same day," Shangula said in a statement.
Result of specimens taken from the deceased during the autopsy came out positive of Covid-19 and his death was registered as such, says the health minister.
The first two cases of the novel coronavirus were recorded in the country on 13 March, which is 116 days before the first fatality is recorded.
The health minister also announced 52 new positive cased of Covid-19 that include two Indian nationals.
Shangula said 49 cases are from the harbour town of Walvis Bay in the Erongo region, two from a quarantine facility at Okahandja in Otjozondjupa region and one from Oshakati in the Oshana region.
As of Friday, Namibia has 667 confirmed cases with one death, and 825 people in quarantine countrywide.