Cameroon:"Reconstruction is a pathway to peace" — Minister Paul Tasong
By Boris Esono Nwenfor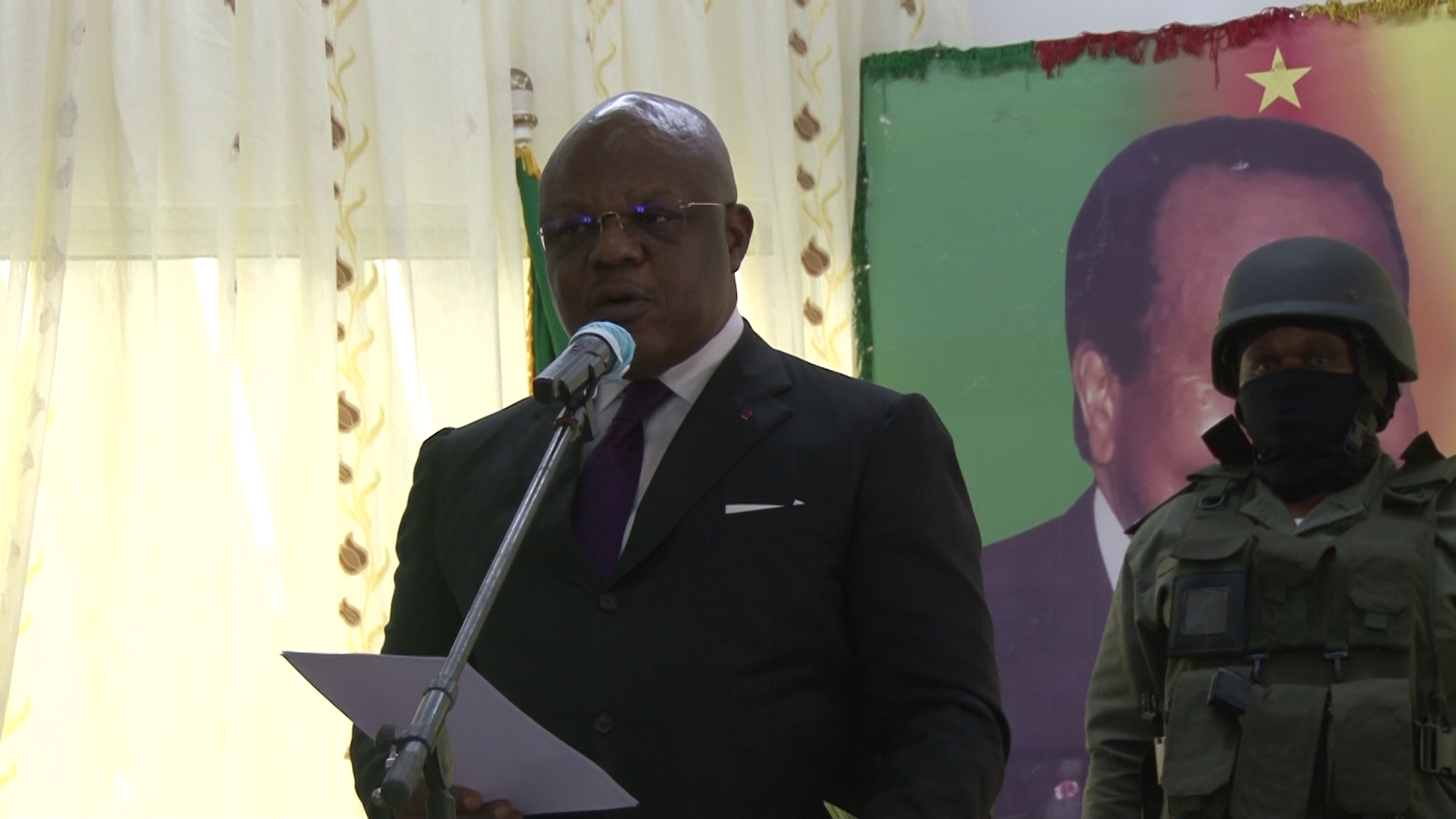 The Head of the Presidential Plan for the Reconstruction and Development (PPRD) of the North West and South West Regions (NOSO), Paul Tasong has noted that the ongoing reconstruction efforts for the two English-speaking regions are a pathway to bringing peace to the badly affected North West and South West regions.
Minister Paul Tasong and his assistant Donatus Njong were on a five-day consultation and awareness campaign in Buea, South West Region which seeks to bring together development stakeholders of the region to chart a way forward.
"This plan is insensitive to political lining. Its benefits are not restricted to those of a political party. The current insecurity has had and continues to have disastrous consequences on the living conditions of the population. Majority of social, basic infrastructure are in an advanced stage of decay. Schools, health centers have been burnt, destroyed…," Paul Tasong said.
"Reconstruction is a step towards reconstructing human dignity as a step towards peace. Suffering is not an ingredient of peace. Reconstruction is a pathway to peace. It will be done gradually from the secured areas to the most volatile," Minister Paul Tasong said. "People cannot live on assistance forever… The same story has been told us for four years, and the only thing we see is misery. We have to reconsider", Paul Tasong highlighted.
"Tell the people you are here to represent that they cannot be told the same story for four years, and the only thing that happens is that their story gets worse. Tell them that suffering is not and cannot be a way of life," the National Coordinator of the PPRD told those in attendance.
"Tell them that even monks feel pain. Tell them that an internally displaced persons or a refugee is not a permanent status. Tell them that these are conditions that have turned the hardworking people in the regions into beggars. Tell them that it is unacceptable that people in the NW and SWRs to become beggars and squatters in other regions," He added.
The reconstruction and development process of the two English-speaking regions is set to run for a period of 10 years (2020 to 2030). Phase one of the reconstruction efforts is to the tune of FCFA 89 billion.
The funding for the reconstruction and development of the two English-speaking Regions amounts to three thousand five hundred billion FCFA. The presidential plan does not only encompass the North West and South West but moves equally to encompass the Far North Region which are facing the Boko Haram insurgencies.
The second phase is ongoing will focus on the structural transformation of the economy. It will target CDC, Pamol. The organizations which employ a huge number of persons have been greatly affected by the crisis as most of their activities have been put on hold. Persons working in those companies have been kidnapped for ransom, beaten, maimed, and even killed.
"The first phase should be called the recovery phase because the objective is to bring back the regions which have been devastated to the same situations as the other regions. The populations of the NW/SWRs have gone through a lot of security challenges," Minister Paul Tasong said.
The National Coordinator went on to add that about 119 schools will be reconstructed in the South West Region, 44 health units, about 315 km of road, 36 bridges, water points and private property. About 11,000 houses have been destroyed in the South West Region.
Speaking to reporters Barrister David Mafani Namange told reporters that they cannot wait until peace totally returns for them to start because it pains him when he sees people living in inhumane circumstances. "We have roads, water points, schools, and health centers need to be reconstructed. We want a situation that start ups will be favoured to create youth employment. We are also going to see how we can come with a cooperative of farmers, so that, we work together. There is a lot that can be done," He said.
The Anglophone crisis that started in November 2016 has led to human, financial, and material damage. Homes, bridges, hospitals, markets, schools have been burnt and several lives have been lost in a crisis that is in its fourth year.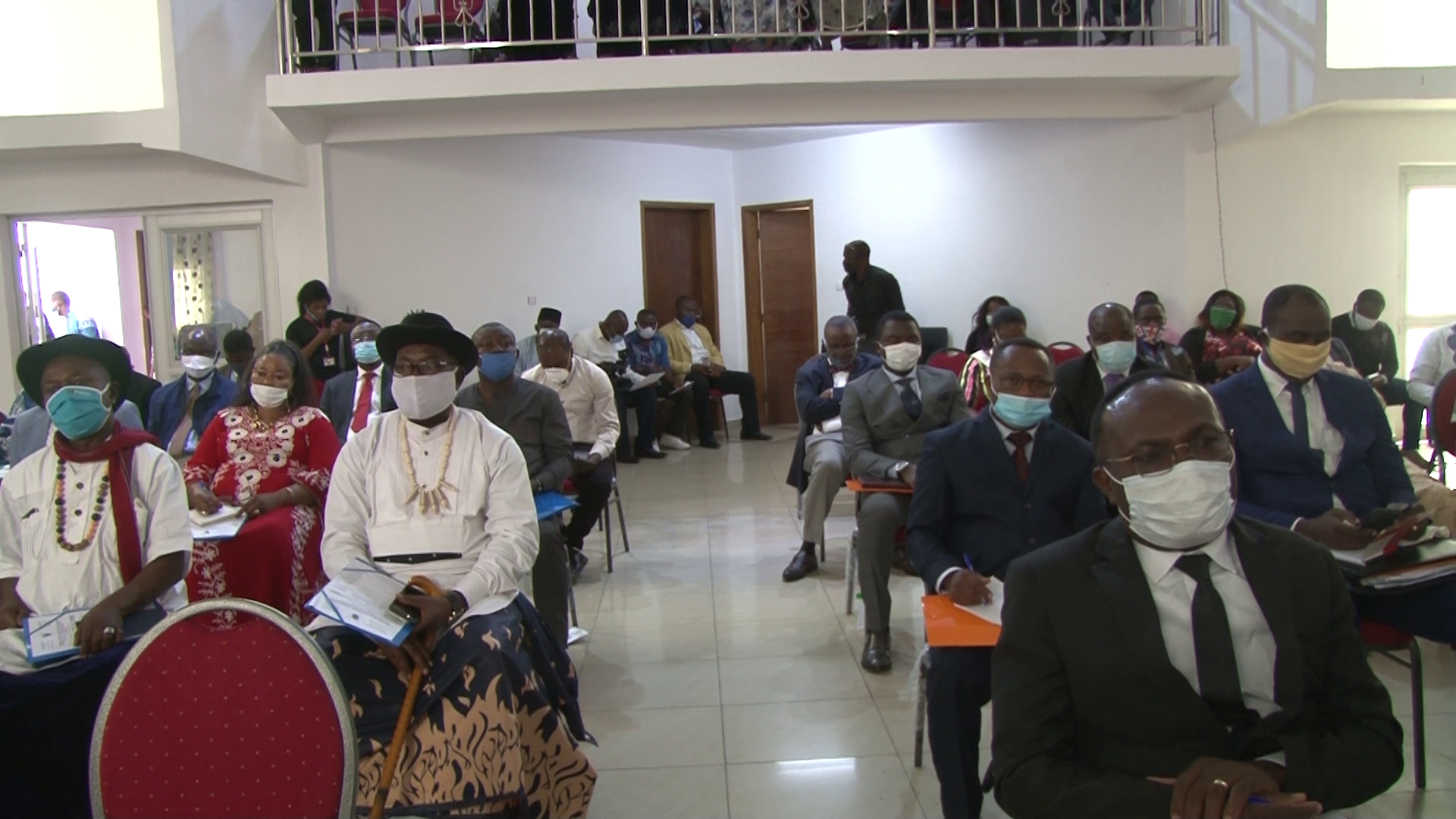 Reactions
Reconstruction and development should begin with reconstruction of the mind — Sen. Mbella Moki Charles
"… The Population of the North West and South West Region has lost four valuable years where human capital has been retarded. So reconstruction and development should begin with reconstruction of the mind and that developed and reconstructed mind can absorb to carry along the infrastructural development. That is what I had to enrich the debate today, and I hope that we can find common ground and forge a way forward.
The Muyuka people met and came out with a well detailed and documented plan of which we handed to the PPRD. As you know, Muyuka subdivision is the subdivision greatly hit by the crises. Several houses in Muyuka have been burnt down, hospitals, private houses and others have been torched.
We need to Disenclave Muyuka Subdivision — Hon. Findi Stanley
The stretch of road from Muyuka to Muyenge needs to be tarred. We have agricultural produce in those areas that cannot be brought out because of the inaccessibility of the area. The construction of a modern road that leads Muyuka to Muyenge will go a long way to facilitate the transportation of the produce from the farms to the markets.
We also need the construction of a cassava plant transformation. If we talk about cassava production Muyuka should be one of those subdivisions that produce large quantities of cassava. The way this cassava was being transformed forty years ago is the same way it is being transformed now. It is necessary for a modern transformations plant to be put in place which equally leads to the construction of modern markets with storage facilities.
The creation of a community ICT centre in Muyuka is imperative, where the youths can have a hub where they will sit and showcase their talents and sell products.