Cameroon: ABA Centre for Human Rights, CHRDA trains Lawyers, HR Advocates on Trial Observation
By Boris Esono Nwenfor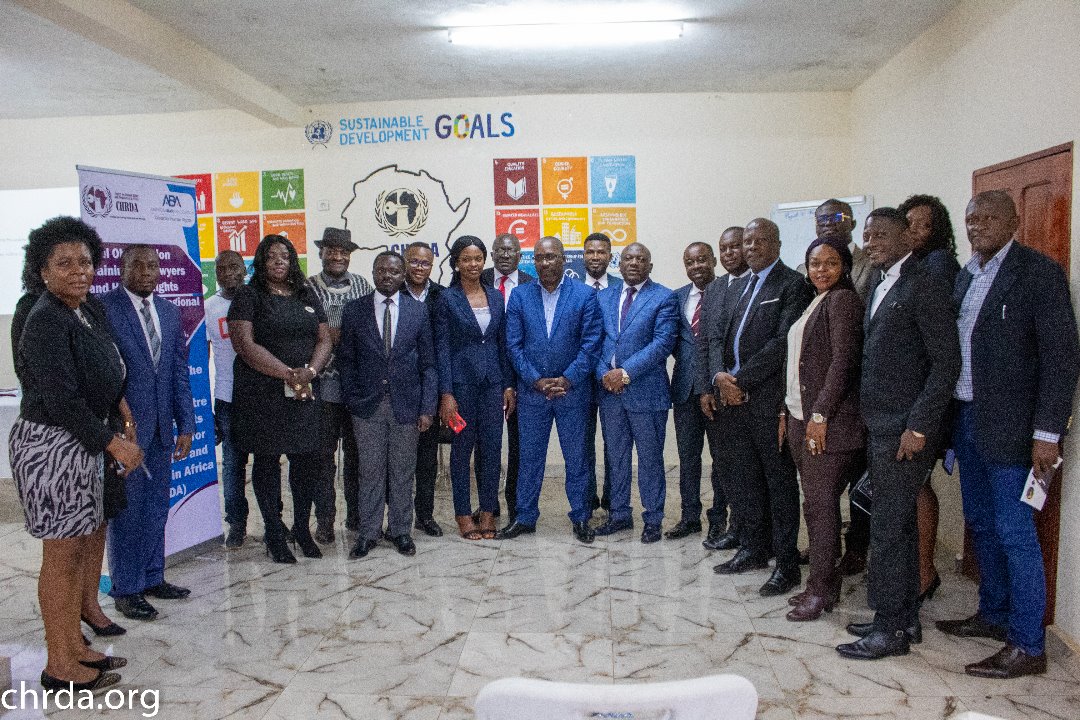 Lawyers and human rights advocates drew from Bamenda, Buea, Douala, Kumba, Limbe, Tiko, and Yaoundé converged in Buea for two days training on Trial Observation on Regional and international Fair Trial standards.
The event which took place July 10 and 11 was an initiative of the American Bar Association Centre for Human Rights, in partnership with the Center for Human Rights and Democracy in Africa (CHRDA).
The two days event was aimed at edifying lawyers and human rights advocates on fair trial monitoring while following international standards. It was co-facilitated by Barrister Nkongho Felix Agbor, who is vice president of the African Bar Association in Charge of Central Africa and former president of the Fako Lawyers Association (FAKLA), and Barrister Nkea Emmanuel, who has over 15 years in practice and has served as Judge in the courts of the Gambia.
To Barrister Nkongho fair trial constitutes fundamental tenets of any democratic society, through which other rights may also be realized. This definition was drawn from the decision of the African Commission on Human Peoples Right (ACHPR) in the case of Kevin Mwanga Gunme et al v. Cameroon, May 2009). This was a Cameroonian case that went before the ACHPR in which the standards for a fair trial were set.
Barrister Nkongho stated that the ICCPR is one of the most important legal instrument used by human rights advocates to demand a fair trial and justice. He also mentioned regional legal instruments such as the African Charter on Human and Peoples Right (ACHPR) and encouraged the lawyers and human rights advocates to master the laws and such provisions in their day to day work and in issuing statements so that they are well informed of which right is violated when monitoring trials.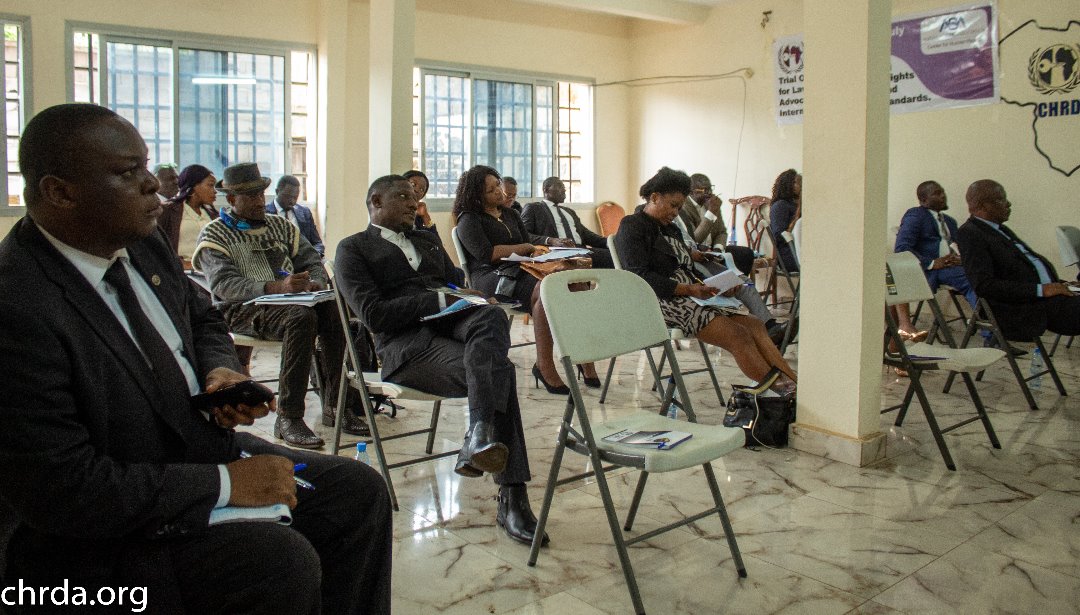 Bar. Nkea Emmanuel on his part began his presentation with a statement 'fairness means getting justice and justice means getting peace'. To him, if everyone is treated fairly and equally, there would be no chaos in society and everyone will be at peace with each other.
As per the preamble of the constitution, he noted three elements; a) that everyone has right on arrest and Detention, b) Assistance of Legal Counsel, c) Rights of the Accused Person. He also reiterated to the lawyers that as human rights advocates, it is important to know the provisions of the law which can be cited when a right is violated.
To the lawyers, one of the most serious problems faced in court is the problem of language and interpretation. Everything at the military tribunal as well as at the level of the national gendarmerie is done in the French language, and lawyers, as well as their clients of the English speaking extraction, cannot understand or communicate in French. They also noted that the space provided in prisons for lawyers to meet their clients is too small and some times more than 5 lawyers are meeting 5 different clients in one spot and the issue of confidentiality between the accused and his legal counsel becomes difficult.
In the words of Barrister Awungjia Tets from Buea, "it was my pleasure to have been part of this great initiative. I thank the organizers and the facilitators (Bar. NKongho Felix and Bar. Nkea Emmanuel) like Oliver Twist, I shall be waiting for more to come."
Bar. Nkongme Dorcas from Yaoundé expressed her gratitude in similar words by stating that "I want to thank the organizers and facilitators for the rich knowledge shared with us, God bless you".
Concluding, Barrister Nkongho stated that 25 lawyers, human rights defenders and trial observers from all over Cameroon have been trained to monitor and report on the conduct of trials in Courts in their communities to ensure that justice is not only done but should be seen to be done. This would help do away with the public perception that there is no justice in the country, as a judge who knows that he is being monitored for every action or decision he takes in Court would do only what is right.