As Covid-19 Overstays, Fao And Partners Donate Ppe To The Government Of Sierra Leone
By Uzman Bah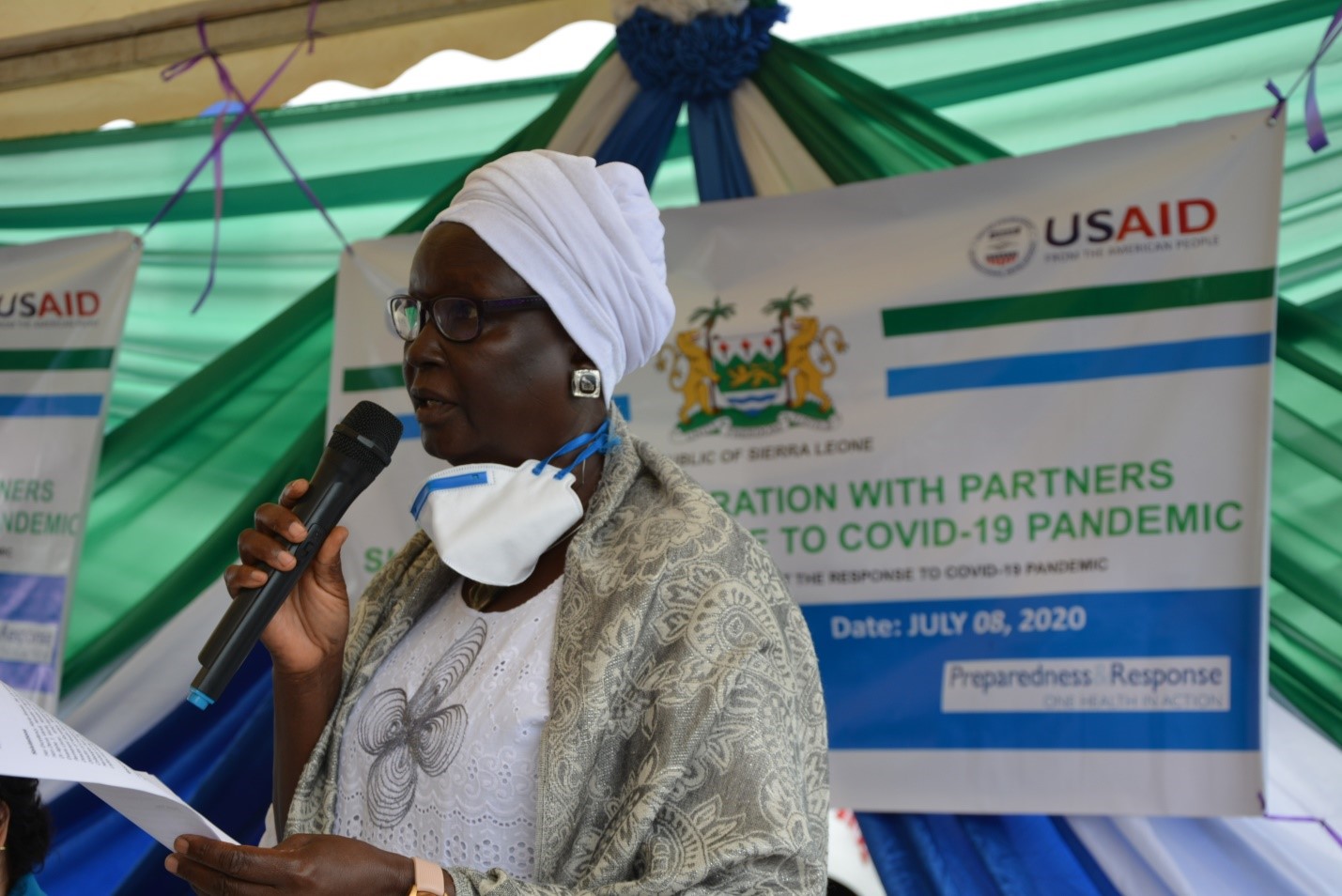 The Food and Agricultural Organization of the United Nations (FAO) has donated an assortment of Personal Protective Equipment (PPE) to the governments of Sierra Leone through the Ministry of Health and Sanitation.  The FAO Country Rep, together with the US ambassador to Sierra Leone made this donation at the Emergency Operations Center (EOC) in Freetown.
The FAO with support from the government of the United States of America has refurbished a central veterinary lab in Teko, Makeni; supported the ministry of Agriculture and Forestry in creating an epi-unit in the livestock division, and sustained a unit of field personnel that monitor livestock diseases.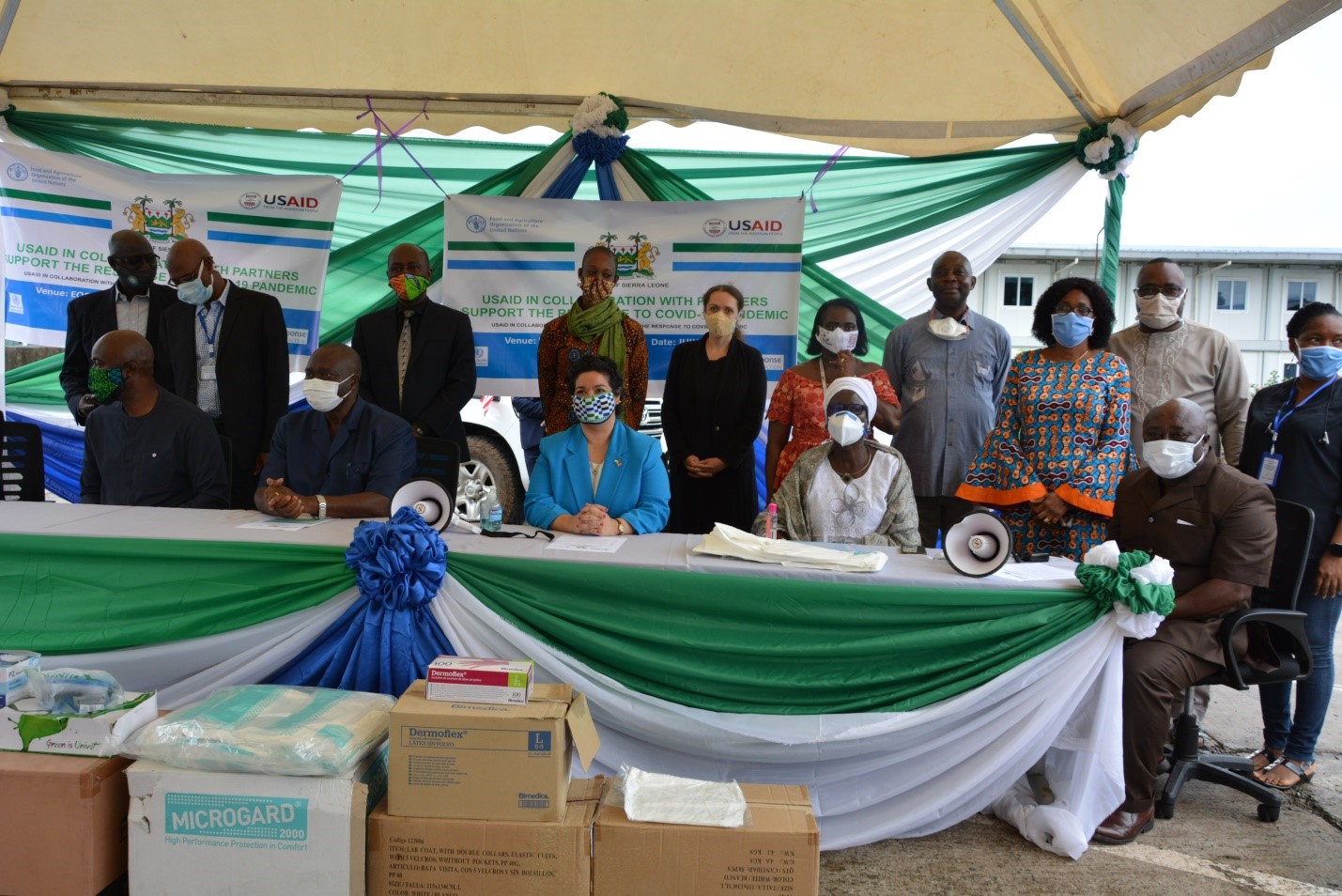 "FAO representation in Sierra Leone in collaboration with the Ministry of Agriculture and Forestry is implementing programmes aimed at strengthening government capacity to address priority zoonotic diseases using the one health approach," Tipo said.
The ambassador of the United States of America, Maria Brewer said, the US government has established partnerships with global organizations, such as the Food and Agriculture Organizations of the United Nations to reinforce animal health capacity to detect and respond to livestock and zoonotic diseases with precision.
"As part of our assistance to Sierra Leone, the U.S Government and FAO are please to shift an in-country stock of personal protective equipment, such as masks, gloves, face shields, and coveralls, to assist the ministry of health and sanitation with these much-needed supplies." Ambassador Brewer said.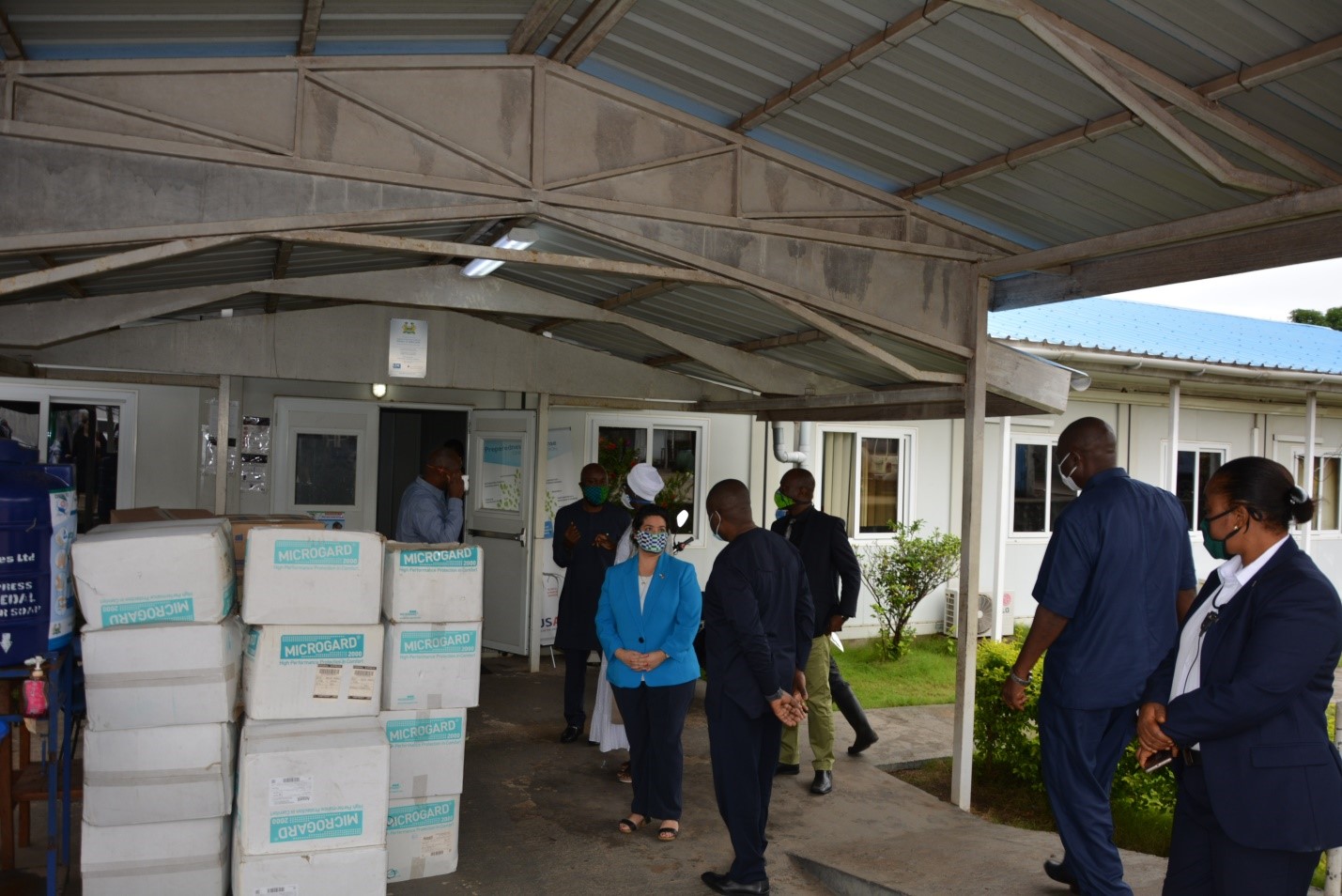 The COVID-19 outbreak in Sierra Leone has stretched the country's health system and the safety of the health care workers is fundamental to helping curb the COVID-19 pandemic; unquestionable these donations will go a long way in supporting the fight against COVID-19.