We Cannot Remain Silent: Africans Launch Change.Org Solidarity Statement on George Floyd
100+ influencers, politicians, Singers, academics, business moguls, journalist… reaffirms support to African Americans and Africans worldwide – promises, "we will claim our rightful place in human history"
By Amos Fofung
In a sweeping show of support and solidarity, Africans residing in the African continent and the diaspora are rallying their support, showing unflinching solidarity with African Americans over the brutal killing of George Floyd by US police officers in Minneapolis, USA.
George Floyd a 46-year-old black man died in Minneapolis, Minnesota, in May 2020 after Derek Chauvin, a white police officer, knelt on Floyd's neck for almost nine minutes while Floyd was handcuffed face down in the street. His death sparked an international outrage and massive stress protest in all 50 states in America and across the world.
Africa has not been silent over the killing with individual heads of states and the African Union publicly condemn the act and years of racial discrimination of African Americans and Africans everywhere.
This week, a group of African singers, artists, academics, journalists, civil society and business leaders touched by the tragic killing of George Floyd issued a solidarity statement condemning police brutality and calling for renewed and increased relationship between African Americans and those residing across the other continents.
In a public statement, the group condemned in strongest terms the racial segregation that still exists in the United States said to be the harbinger of democracy and land of the free.
"In these strange moments of uncertainty and fear, the news from America has broken our hearts. We cannot remain silent! We cannot remain deaf and blind to the plight of our African-American brothers and sisters. We are shocked by the brutal murder of George Floyd by police officers. The unbearable sight of George Floyd suffocating under the knee of a police officer in uniform looks like a return to the dark ages. George Floyd's agony and death crowns a long litany of screams and supplications, adding one more atrocity to a chain of brutalities and racist killings. — It has revived in us the old wounds of our souls and summoned painful shared memories," a section of the communique read.
The statement signed among others by legendary African football striker, Samuel Eto'o, Senegalese Music icon, Akon and Youssou Ndour, Burundian writer Princess Esther Kamatari, Hassan Ba of the United Nations, Cameroon philosopher cum political scientist Prof. Achille Mbembe, Bass player Richard Bona among dozen others reiterated that "Black Lives Matter" and that Africa, with a population of 1.3 billion will not sit behind and watch its people undergo systematic racial discrimination.
"How can we be silent when we know that your long walk to real freedom echoes the struggles of yesterday and resonates with the struggles we are waging here in Africa, your mother continent? We are waging these struggles to advance our common causes: democratic freedoms, dignity, equality, social justice, the rights and well-being of women and all minorities, the integrity of leaders and institutions, economic independence, and finally the control of our cultural and historic destiny," the statement added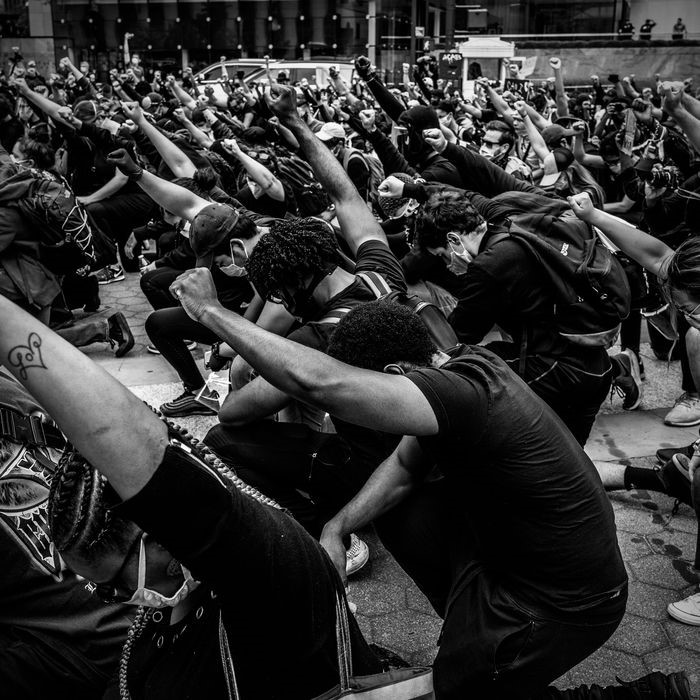 Reaching out to the African diaspora, signatories of the statement and petition against racial discrimination of Africans are pushing for all descendants of "mother Africa" to reunite pointing to the "we the people of Africa are one people, and one nation. We are a 1.3 billion strong nation stretched out over a whole continent, and with you in the African Diaspora, we are millions more. Together we can build the global African nation. It will be our nation, and we will name squares and schools after the countless other heroines and heroes of African descent. In memory of our common ancestry, the new Africa will be conceived as our common home."
Advancing for not just equality but the need for recognition and appraisal for the enormous contribution of Africans in the field of science, technology and diplomacy which has helped shaped the evolution of the world, the signatories of the solidarity statement stated categorically that "…we will break our silence, we will claim our rightful place in human history.
Full list of signatories to petition here