Mozambique responds "firmly and courageously" to terrorists, says Nyusi
By Jorge dos Santos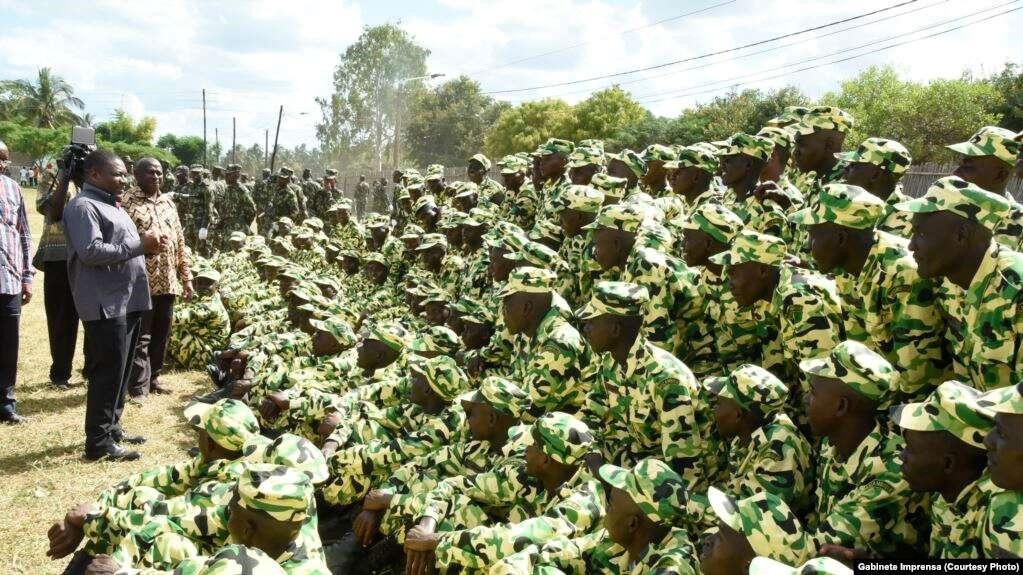 The Mozambican armed forces are responding firmly and courageously to the terrorist attacks in the northern province of Cabo Delgado and Mozambique will never be divided to satisfy interests alien to the country, said Mozambican President Filipe Nyusi.
Speaking in Maputo, at the launch of the celebrations of the 45th anniversary of Mozambican independence, that will be marked on 25 June, Nyusi stressed that "Mozambicans will never allow Mozambique to be divided to satisfy the interests of invaders of any origin and nature".
He was clearly referring to the terrorist attacks in the northern province of Cabo Delgado, carried out by a jihadist group that is openly aligned with the international terrorist organisation calling itself "Islamic State". The last attack was on Thursday.
"From the destructive attacks seen on the ground in Mocimboa da Praia, Quissanga, Muidumbe, and now in Macomia it is clear who is destroying and what they have destroyed", said Nyusi. "But the latest battles waged by the defence and security forces were enormous, and they were very productive".
However, the terrorists caused serious damage in Macomia. An electricity sub-station was destroyed, cutting off power to all the northern districts of Cabo Delgado. Also reduced to ashes were the district police command, the local health centre, the main market in the town, and the residence of the district administrator.
Defence Minister Jaime Neto said that two top leaders of the islamists were killed. They were both Tanzanians, and one of them had led the first attack against Mocimboa da Praia in October 2017. He put the total number of islamists killed in the Macomia fighting at 78. "Probably they were not expecting this better organisation of our forces", said Neto.