Malawi leader under fire for sexist remark about former President Joyce Banda
By James Mwala
Gender activists are still calling on President Peter Mutharika to issue a public apology over a recent slur remark in which he accused former President Joyce Banda of planning sexual acts with the late leader Bingu wa Mutharika.
The incident comes after Mutharika and Banda have been on each other's neck as they are in rival camps ahead of the fresh presidential election.
Earlier on, Banda had at a rally in which her People Party has joined other eight parties to unseat Mutharika in the election made claims the incumbent had drunk himself uncontrollably in China when the late Bingu was President.
Banda went ahead to tell Malawians not to vote for a leader who drinks beer.
But in a smear response, Mutharika claimed at a public podium that her enemity with Banda came as he stopped her from sleeping a room close to Bingu at a summit in China.
Mutharika surprised many when he said he had actually told Banda 'to leave her prostitution in Lilongwe (Malawi's capital) and not take that habit to China'.
The remarks have since attracted the wrath of gender activists who are calling on the President to apologise.
One of the leading NGOs, the Gender Coordination Network through Chairperson Babra Banda has described the remarks as meant to undermine women before calling on the President to apologise.
Several other organizations and civil societies have since threatened to take to the streets should Mutharika not apologise.
However, there has not been any statement from the state house over the matter.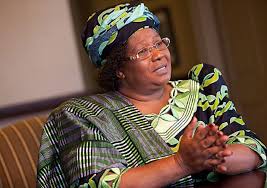 Banda is part of the Tonse Alliance which is led in the elections by Lazarus Chakwera of the Malawi Congress Party and Vice President Saulos Chilima, Mutharika's fallout Veep.
The alliance forms a fierce rivalry to Mutharika's Democratic Progressive Party after the leaders of the alliance had their application for the nullification of the Presidential poll last year accepted by court.