Guinea:Conde Accused of Falsifying Final Version of New Constitution
By Alseny Ben Bangoura*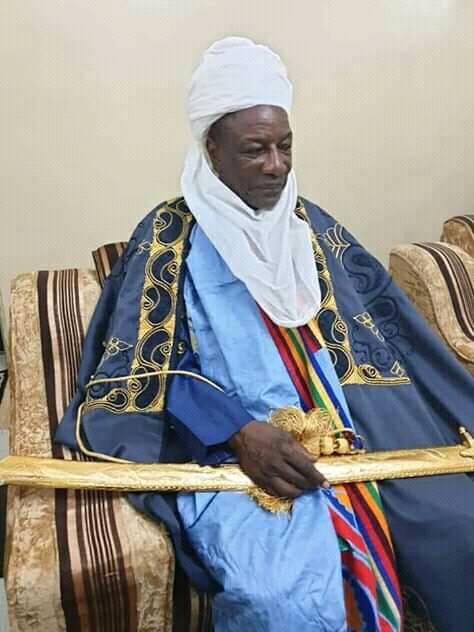 The new Guinean Constitution adopted by a disputed referendum on March 22, 2020 was falsified in its final version published in the Official Journal of the Republic on April 14, according to local experts who recently examined the two versions of the constitution.
In a TV interview last Thursday, May 28, Pepe Koulémou, a Guinean constitutional lawyer, sounded the alarm by revealing that a significant number of articles have been substantially modified in the interest of leader Alpha Condé, who wants to stay in power for life.

"The Draft Constitution made public on December 19, 2019 by the President of the Republic had 18 titles and 161 articles. However, the text of the Constitution published by the Official Journal of the Republic on April 14, 2020 contains 19 titles and 156 articles", wrote GuiLaw, an online publication dedicated to the rule of law in Guinea, consulted by AlloAfricaNews.
Changes include articles 4, 30, 42, 43, 47, 59, 76, 77, 83, 84, 91, et 92. Experts pointed the finger in particular to article 42 which allows independent candidate to contest a presidential election, without belonging to any political party. This provision was suppressed in the original document, experts said.
While expressing its deep concern, a group of experts is currently seeking explanations on why this constitutional fraud. So far, authorities in Conakry have been silent.
If these accusations of fraud are verified, the 84-year-old Conde has just given a new weapon to his critics. This is the opinion of a retired former Guinean diplomat, who noted, "Since becoming president in 2010, Alpha Condé has consistently violated the constitution. But what he has just done is unprecedented. Neither Bokassa, nor Mobutu nor any other dictator of his rank has ever committed this kind of constitutional crime in my view."
Sources close to the ruling party are indicating that the Guinean leader is ready to announce his candidacy for a third term this summer. The constitution he has just replaced actually prohibits him from doing so, as the presidential election is supposed to be held in October. The ballot may be postponed, according to several analysts considering possible scenarios.
*The writer is the Editor of AlloAfricaNews